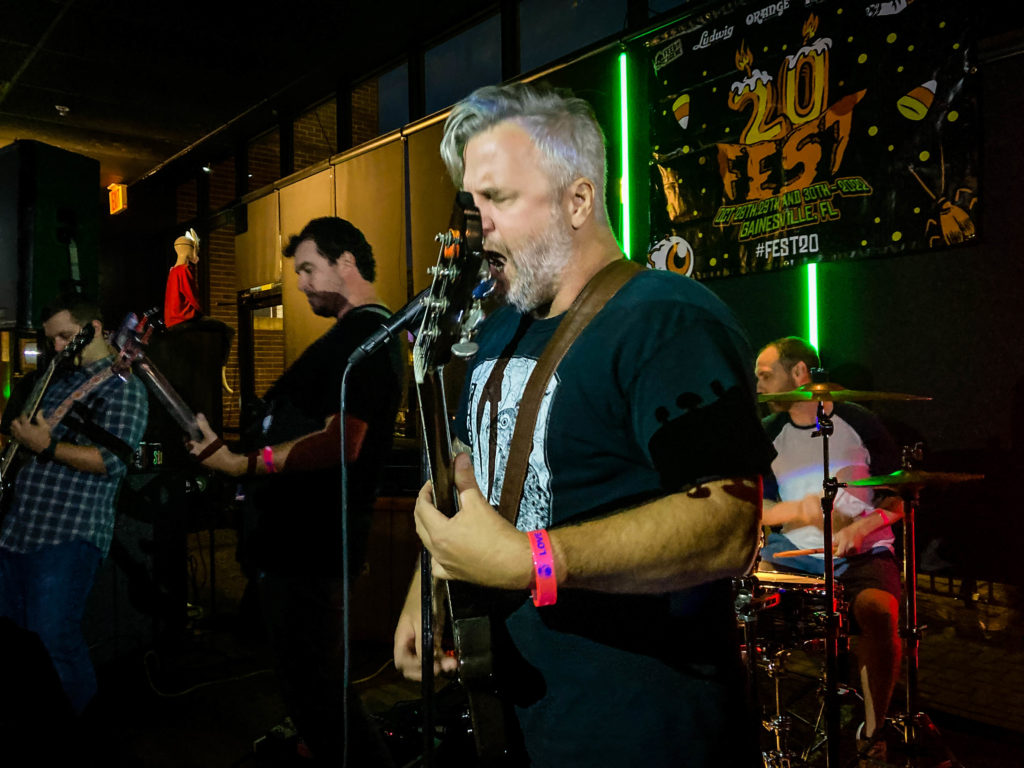 photos by Jeremy McGuire
Treble presents an exclusive advance stream of Head Wounds, the new EP from Gainesville, Florida-based post-metal/rock quartet ORBITER, ahead of its release through Salvaged Records tomorrow.
Engineered, mixed, and mastered by Jonathan Nuñez (Torche, Jacuzzi Boys, Axis) at Sound Artillery Studios in Miami, ORBITER's Head Wounds is overflowing with heavy riffs – purposeful ones that aren't heavy just for the sake of it – which are artfully complimented by Jon Reinertsen's soaring, sung vocals which can't help but stay with you from the first listen. And the rhythm section is a straight-up hammer; the whole record feels like a relentless pulse, gnarly and gritty guitar and bass tones that for this listener are evocative of bands like Fu Manchu and Kyuss, but with a combo of head-nodding heaviness and melody (similarly to how Page Hamilton was able to coax melodies from chord arrangements where they weren't obvious) that makes for something beyond catchy. Even though this four-song clocks in at nearly twenty-two minutes, you're left wanting more when it stops spinning. The heavily personal subject matter elevates this from a listening to an experience. Heartfelt and heavy, this one is a gem.
Vocalist/guitarist Jon Reinertsen reveals, "During the recording of Southern Failures, we had a song that was pretty much finished called 'Head Wounds.' We decided to save it for the next batch of songs because it didn't really fit with the songs on that record. With Hamilton joining us on bass earlier on, and me moving from drums to guitar, we wanted to start fresh and capture the sound of the band with this current lineup. We hammered out the next three songs during the pandemic and realized they all fit well together as an EP. It seemed fun to us, because we could put a lot more time into writing and recording a smaller batch of songs. I feel like we've all grown into our roles within the band and enjoy exploring new riffs and noise together. It's easier to write as a band now, from when we first started out. Jonathan Nunez was a big part of those songs too. He pushed us to perform at our highest potential and helped with the landscape of each song. Adding all the noise to the songs was no doubt my favorite part of the experience down at Sound Artillery. Now we're excited to finally release this little beauty into the wild! Many thanks to Jeremy at Salvaged Records for making that possible."
Treble calls ORBITER's Head Wounds, "a thick slab of stoner rock riffs, psychedelic vibes, rock 'n' roll strut and big hooks, at times reminiscent of Torche with more of a post-hardcore influence—and coincidentally, the EP was mixed, engineered and mastered by Torche's Jonathan Nuñez—or an even heavier Shiner. It's heavy and raw, but catchy throughout.,."
Hear ORBITER's Head Wounds first only through Treble now at THIS LOCATION.
Salvaged Records will release ORBITER's Head Wounds on 12" black vinyl in a run of 300 copies and digitally this Friday, November 11th. Find preorders at the label webshop HERE and Bandcamp HERE, and watch the previously released "Hellmates" video HERE.
Following their set as part of the annual The Fest in their hometown alongside Hot Water Music, The Menzingers, Anti Flag, Bouncing Souls, Piebald, Samiam, The Flatliners, Avail, Against All Authority, The Suicide Machines, Cursive, and many others, ORBITER will soon announce new shows.
A group of longtime Gainesville music lifers who have collectively contributed to the city and region's scene for many years, ORBITER's sound is both reflective of its surroundings and of prior decades and eras of rock, yet boasts a hook-laden, current vibrancy. Vocalist/guitarist Jon Reinertsen also plays drums in Whiskey & Co. and has formerly drummed for Rose Cross, Towers of Hanoi, The Takers, and many other punk and hardcore bands. Lead guitarist Matt Walker has played guitar in Human Parts alongside members of Against Me! and Whiskey & Co. and is the published author of the book Gainesville Punk: A History Of Bands. Bassist Jonathan Hamilton played guitar in Escape Grace, and Cutman with members of Gunmoll and Unitas. Drummer Brad Purvis plays drums in Averkiou, and has previously played in Moonbeard, Supertwin, and the band I Love You with members of Dove.
ORBITER released their Slow Revolution debut EP in 2014 – originally recorded under their prior moniker The Yams. In 2019, under the new banner, they released their debut LP, Southern Failures, which properly solidified their sound and place in the local scene. Having marinated this established sound over several years, the quartet honed their craft into their most cohesive and hook-laden work yet on their newest offering, Head Wounds.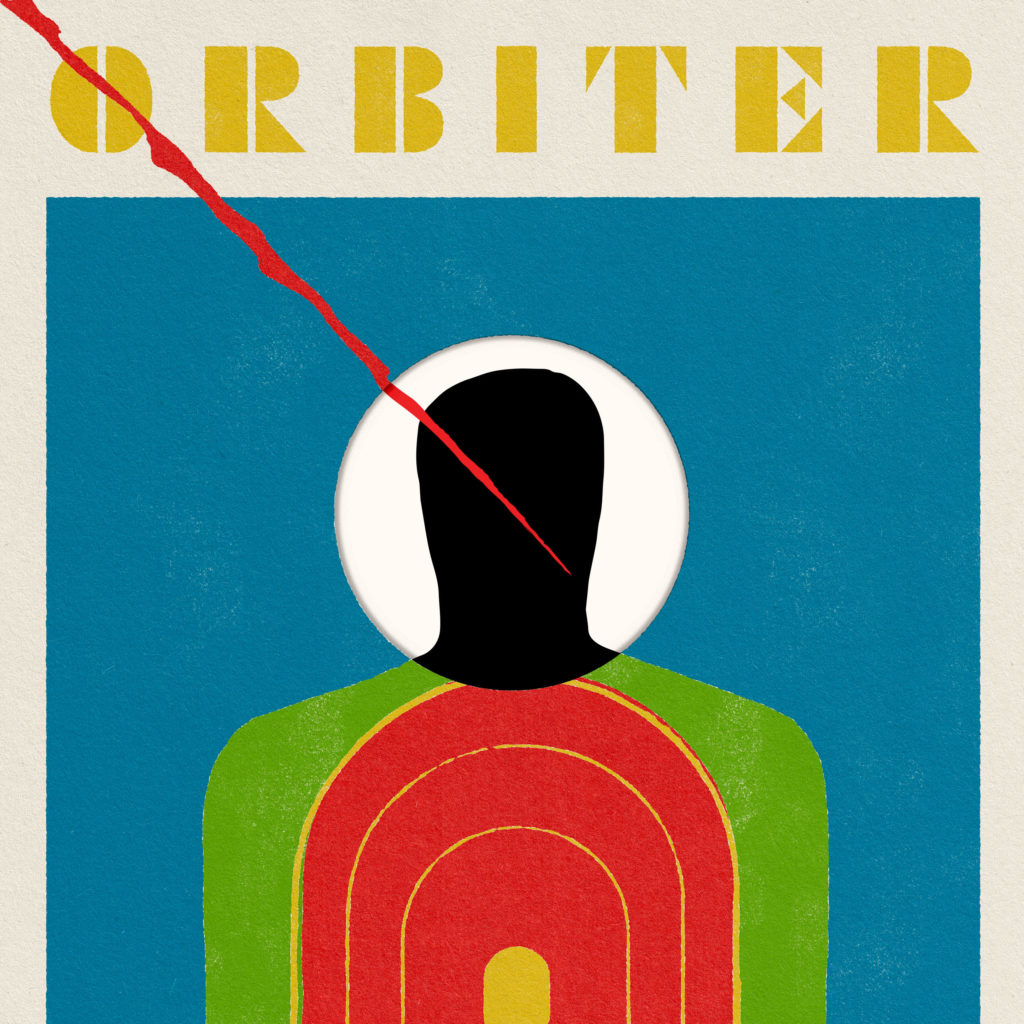 https://orbiterfl.bandcamp.com
https://www.facebook.com/orbiterfl
https://instagram.com/orbiterfl
http://www.salvagedrecords.com
https://instagram.com/salvagedrecords
https://www.facebook.com/SalvagedRecords
https://twitter.com/salvagedrecords