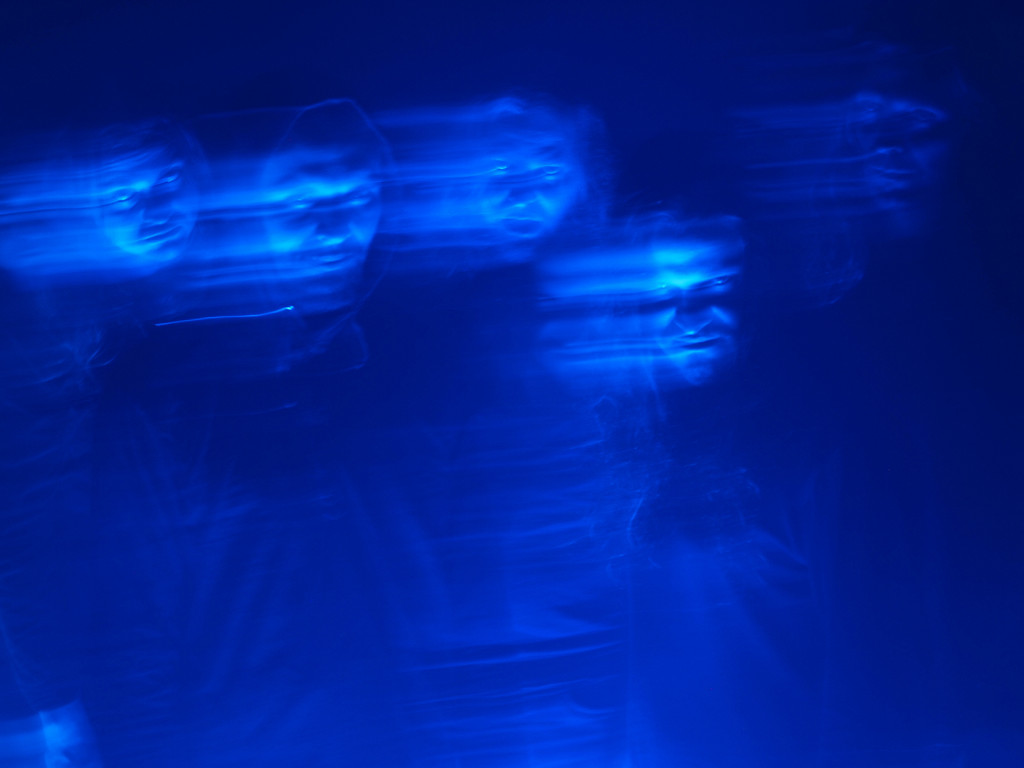 [photo by by Pauliina Lindell]
In conjunction with their massive upcoming tour, which includes the band's maiden voyage to the US, Finnish cosmic black metal alchemists ORANSSI PAZUZU will release a special 10″ recording containing two new tracks, which are now streaming at Loudwire.
On the impending expedition, ORANSSI PAZUZU will be selling a new EP, in addition to the previously-announced reissues of their Muukalainen Puhuu MLP, Farmokologinen LP, and Kosmonument LP. The newly-confirmed EP bears two unreleased tracks, "Kevät" and "Värimyrsky," and is pressed on 10″ vinyl. While the Kevät/Värimyrsky EP will be sold only at the band's shows during their 2017 tour cycle, the band decided to also share the new and previously unreleased tracks digitally with the world for those unable to attend one of their mind bending live performances.
Offers ORANSSI PAZUZU, "Although not 'new' in every sense of the word, the first song 'Kevät' was recorded during Valonielu sessions in 2013, but left out from the album because it's darker mood didn't quite seem to fit in with the other songs' more cosmic approach. The second, 'Värimyrsky', is also an older and more nihilistic one, that we have been playing with for a long time, and now finally decided to record it in our home cave with the help from our Brother-in-Wastement Jussi Saarivuori."
Delving further into the songs, the band continues, "'Kevät,' meaning 'Spring,' is a very bleak and sorrowful doom song about drowning in a lake because of the weight you carry. It has got lyrics written by Moit, and it represents our sound taking a bit different direction than the other tracks from that time. We like this song quite a bit, but never found a proper place for it before. 'Värimyrsky,' or 'Colour Storm', on the other hand is leaning more towards black metal sounds than our music normally does. It is about the feeling of disappointment, that launches a desire to dissolve back into natures circulation. Letting wolves rip your mind and letting your liquids spill to the ground, birthing new life that has more meaning. The broken statue on the cover represents the same despair these two songs have, shrouding it in the face of forgotten European humanism."
In a worldwide exclusive, Loudwire is now streaming ORANSSI PAZUZU's Kevät/Värimyrsky EP; hear it only at THIS LOCATION.
20 Buck Spin will also reissue ORANSSI PAZUZU's Kosmonument LP, Farmokologinen LP, and Muukalainen Puhuu MLP on May 5th; preorders for all three are live HERE, and preorders for downloads of the Kevät/Värimyrsky EP available HERE.
ORANSSI PAZUZU's massive upcoming tour will begin April 19th, with a full month of European dates on Mental Possession MMXVII, including shows with Aluk Todolo, Cobalt, Wolves In The Throne Room, and many more, and performances at Doom Over Leipzig, Roadburn, SWR Festival and more through May 14th. Directly after this tour, ORANSSI PAZUZU will make their debut North American performance at Maryland Deathfest 2017 the weekend of May 25th through 28th. Additional European performances following the MDF trip include major festivals including Roskilde, Tuska, Flow, Midgardsblot Metal, and others.
Since 2013, Finland's ORANSSI PAZUZU has released two critically lauded full-length albums via 20 Buck Spin in North America, 2013's Valonielu and 2016's Värähtelijä. Both albums showed the boundless enormity and remarkable uniqueness that ORANSSI PAZUZU alone create. Are they a psych influenced black metal band or a black metal influenced psych band? No one knows for sure and it doesn't matter anyway. No other band can bend these genres into such an extraordinarily cohesive whole. For most in North America the ORANSSI PAZUZU black hole only came into focus with the latest two albums. However, the band had previously recorded and released two full-length albums and a split LP. With their growing reputation, the band's early releases have become increasingly high in demand. 20 Buck Spin now presents the band's back catalog on various formats domestically for the first time.
ORANSSI PAZUZU Tour Dates:
4/19/2017 Urban Spree – Berlin, DE w/ Aluk Todolo, Cobalt
4/20/2017 Doom Over Leipzig Festival – Leipzig, DE
4/21/2017 Markthalle – Hamburg, DE w/ Aluk Todolo
4/22/2017 Roadburn Festival – Tilburg, NL w/ Aluk Todolo, Cobalt
4/23/2017 Magazin4 – Brussels, BE w/ Aluk Todolo
4/24/2017 Le Grillen, Colmar – FR w/ Aluk Todolo
4/26/2017 Petit Bain – Paris, FR w/ Aluk Todolo
4/27/2017 Ferrailleur – Nantes, FR w/ Aluk Todolo
4/28/2017 Rex – Toulouse, FR w/ Aluk Todolo
4/29/2017 SWR Festival 2017 – Barroselas, Portugal w/ Cobalt
5/01/2017 Chango – Madrid, ES w/ Cobalt
5/02/2017 Razzamatazz3 – Barcelona, ES w/ Cobalt
5/03/2017 Jas Rod – Marseille, FR w/ Cobalt
5/04/2017 L`Usine – Geneva, CH w/ Cobalt
5/05/2017 Bloom – Mezzago, IT w/ Cobalt, Wolves in the Throne Room
5/06/2017 Tempel at Neudegg Alm – Salzburg, AU w/ Cobalt
5/07/2017 Feierwerk – Munich, DE w/ Cobalt
5/08/2017 Vortex Surfer Club – Siegen, DE w/ Cobalt
5/09/2017 Karlstorbahnhof – Heidelberg, DE w/ Cobalt
5/11/2017 Futurum Music Bar – Prague, CZ w/ Cobalt
5/12/2017 Kwadrat Club – Cracow, PL w/ Cobalt, Entropia
5/13/2017 B90 – Gdansk, PL w/ Cobalt, Entropia
5/14/2017 U Bazyla – Poznan, PL w/ Cobalt, Entropia
5/25-28/2017 Maryland Deathfest – Baltimore, MD
6/29/20147 Provinssi – Seinäjoki, FI
7/01/2017 Roskilde Festival – Copenhagen, DK
7/02/2017 Tuska Festival – Helsinki, FI
7/16/2017 Ilosaarirock – Joensuu, FI
8/11/2017 Flow Festival – Helsinki, FI
8/19/2017 Midgardsblot Metal Festival – Borre, NO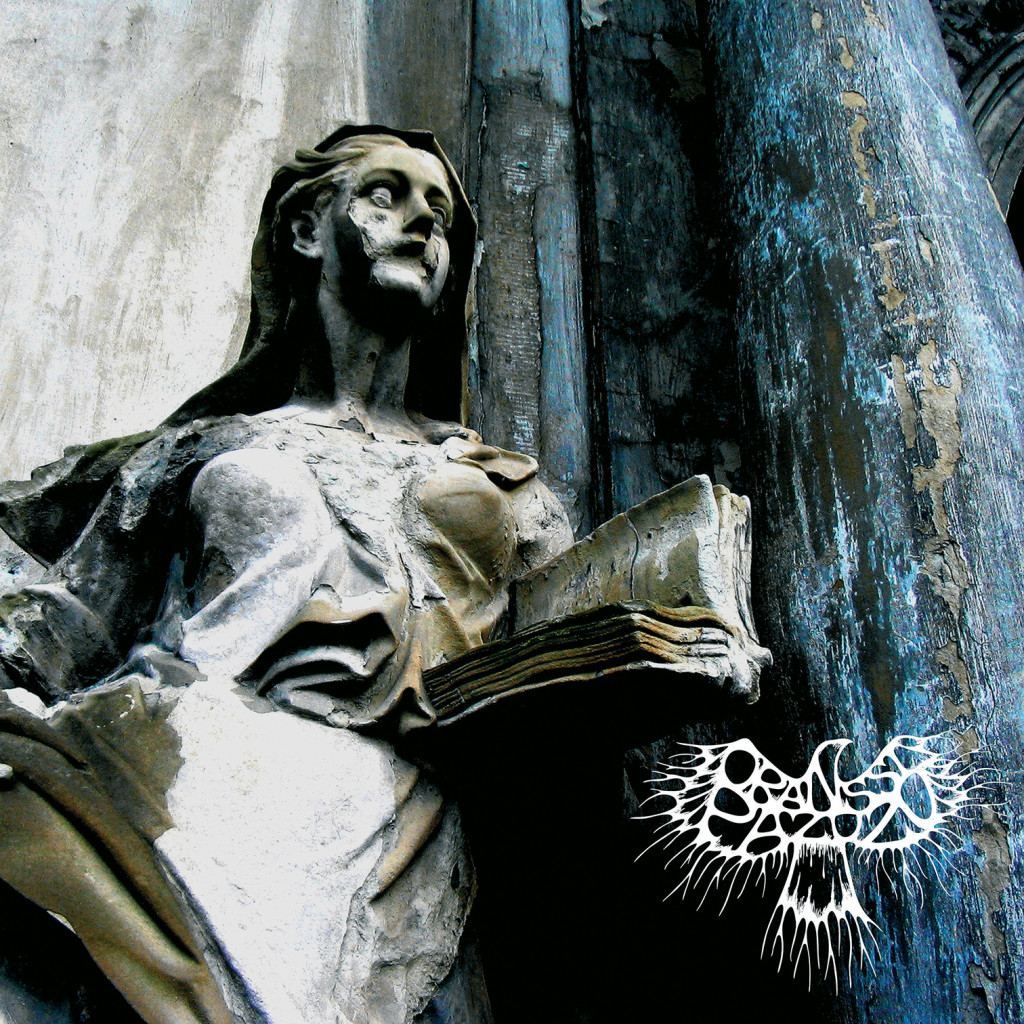 http://www.oranssipazuzu.com
http://www.facebook.com/pages/Oranssi-pazuzu/58437793552
http://www.20buckspin.com
http://www.facebook.com/20buckspin
http://www.twitter.com/20buckspinlabel