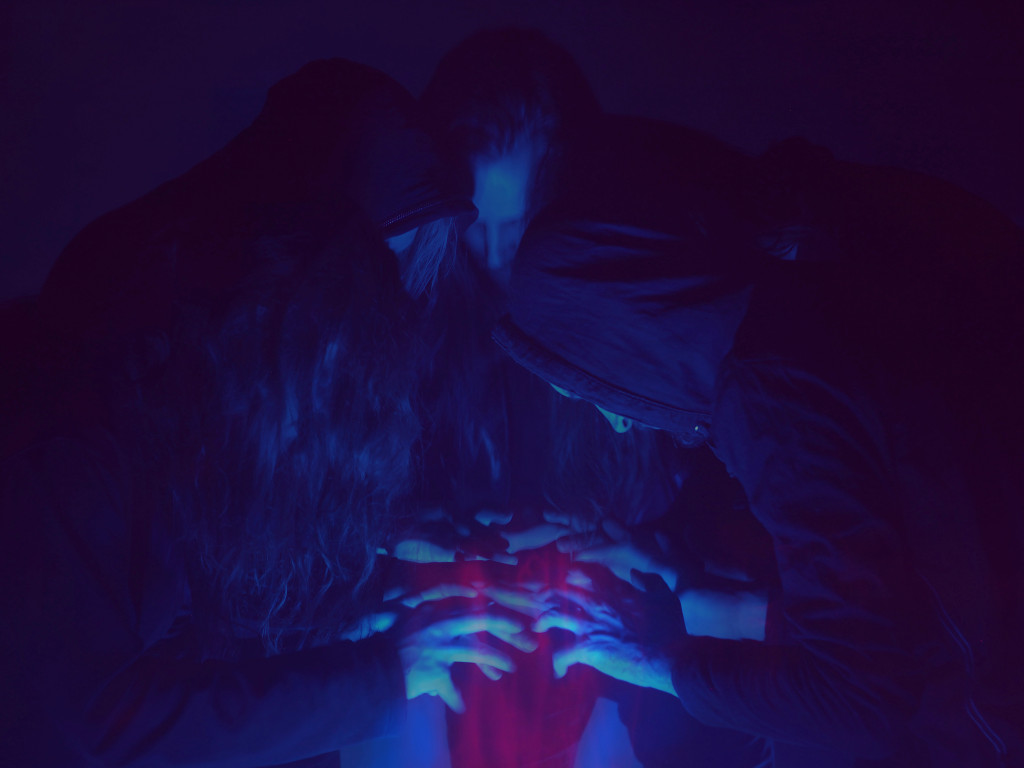 [photo by Pauliina Lindell]
Finnish psychedelic black metal experimenters, ORANSSI PAZUZU, have issued the first single from their anxiously awaited fourth LP, Värähtelijä, which is set for release in February.
The new ORANSSI PAZUZU track has been delivered to the public through an exclusive premiere of the record's fourth movement, "Hypnotisoitu Viharukous," courtesy of Spin, who offers that the song delivers, "a five-and-a-half-minute epic of unease, starting with wobbly fuzz bass that explodes into a 6/4 full-band frenzy that flails like an extraterrestrial Drive Like Jehu. Then come the synths, screeching even harder than vocalist Jun-His, and things just get more surreal from there."
Stream ORANSSI PAZUZU's "Hypnotisoitu Viharukous," at Spin RIGHT HERE.
Värähtelijä will be released in North America via 20 Buck Spin and in Europe through Svart Records on February 29th, the album to be delivered on 2xLP, CD and all digital platforms. Stateside preorders are now available; the digital HERE, CD HERE, and the gatefold 2xLP including limited mailorder only color versions HERE.
Since birth, ORANSSI PAZUZU has never been satisfied to stick with a formula. Each album has seen the band expand upon its previous incarnation and then, like a supernova, blow it up and transform again into something recognizable but completely new. In 2013, the band issued their Valonielu LP, an album of timeless creative immensity that was met with ubiquitous praise throughout the world, and solidified the band's position as one of the most forward-thinking and interesting metal bands. Now, in the early months of 2016, ORANSSI PAZUZU returns with the follow-up album and fourth overall, the mind-bending masterwork Värähtelijä, an album which continues in this vein, giving the band much more room to diverge and explore the vast regions of hypnotic progressive psychedelia and the nebulous outer limits of Scandinavian black metal. Songs explode with radiant ultraviolet color and plunge into the deep black darkness of innermost consciousness.
If Valonielu was the creation of a universe, the more than seventy-minute Värähtelijä is the magnification and expansion of its infinite boundaries. Seekers of hypnotic and mind-expanding alloys citing Ved Buens Ende, Magma, Hawkwind, Circle, Thorns, Killing Joke, Abigor, Neurosis, Aluk Todolo, Grave Pleasures and the like tune in.
http://www.oranssipazuzu.com
https://www.facebook.com/pages/Oranssi-pazuzu/58437793552
http://www.20buckspin.com
http://www.facebook.com/20buckspin
http://twitter.com/20buckspinlabel