Washington-based sludge outfit OLD IRON will kick off a mini tour supporting Pike Vs The Automaton tonight, May 4th, in Bellingham, Washington. The journey runs through May 8th in Portland, Oregon. Additional support will be provided by labelmates DeathCAVE as well as Alucard, Galactic Black, Melancholia, and others on select shows. See all confirmed dates below.
OLD IRON w/ Pike Vs The Automaton:
5/04/2022 The Shakedown – Bellingham, WA w/ Melancholia
5/05/2022 Bar House – Seattle, WA w/ DeathCAVE, Netherrealms
5/06/2022 Plaid Pig – Tacoma, WA w/ Alucard, Galactic Black
5/07/2022 Little Devils Lunchbox – Port Angeles, WA w/ Alucard
5/08/2022 High Water Mark – Portland, OR w/ DeathCAVE
The shows come in advance of the vinyl repress of OLD IRON's crushing Lupus Metallorum full-length, set to drop this Friday, May 6th via Satanik Royalty Records.
Initially released in 2017, Lupus Metallorum was engineered and produced by Matt Bayles (Mastodon, ISIS, The Sword) at Red Room Studios in Seattle and captures the full weight of a band whose megalithic sound had previously best been experienced live and in the flesh. Satanik Royalty Records is proud to deliver a repress of the album on limited edition vinyl in multiple color variants and cassette.
Find preorders at THIS LOCATION.
Lupus Metallorum is the sophomore album by OLD IRON. From the opening riff of "Friday Glendale," the precedent is set for the trio's no-frills combination of ruthless noise rock and bottom-heavy sludge. OLD IRON's weighty riffs and malevolent stomp tap into the same adrenaline-producing frequency as a battle cry, with guitarist/vocalist Jesse Roberts' howl summoning the same primitive visceral response as the Western Huns' harrowing call-to-arms. If Roberts and his cohorts Jerad Shealey (bass) and Trent McIntyre (drums) were merely interested in using their tactics as a study in Pavlovian conditioning, Lupus Metallorum would succeed in making us salivate over their riffs. But Roberts is more interested in other aspects of behavior sciences and scientific approach. "There was never any intended theme," Roberts says of the muse behind OLD IRON's music, "but in hindsight half of the songs were inspired by experiences I've had with ayahuasca and DMT." Rock music and psychoactive drugs have always played well together, yet in an age where chemical enhancement of music seems reduced to stoned lethargy and molly-induced bump-and-grind, OLD IRON's combination of doomsday riffage and high-grade hallucinogens aims for a far more traumatizing experience, as is evident in the cataclysmic rise-and-fall of the ayahuasca-referencing climax "Banisteriopsis Caapi."
But OLD IRON's fascination with the mystical sciences doesn't end with the Devil's interval and psychedelics. Lupus Metallorum translates to "grey wolf" and references the alchemic term for antimony, a chemical element once known as "monk-killer." Drawing such sinister ties to metal is only fitting for a band like OLD IRON, and the title track's crushing chords, mauling drum patterns, and throbbing bass only further cement the band's malignant intentions.
Earlier this year, OLD IRON released their split 12" with Montpellier, France's doom/hardcore practitioners Verdun. Initially released in Europe last fall, the split is available now Stateside on Satanik Royalty on vinyl (Clear and Orange Smoke) and is available for order HERE. Find digital orders at THIS LOCATION.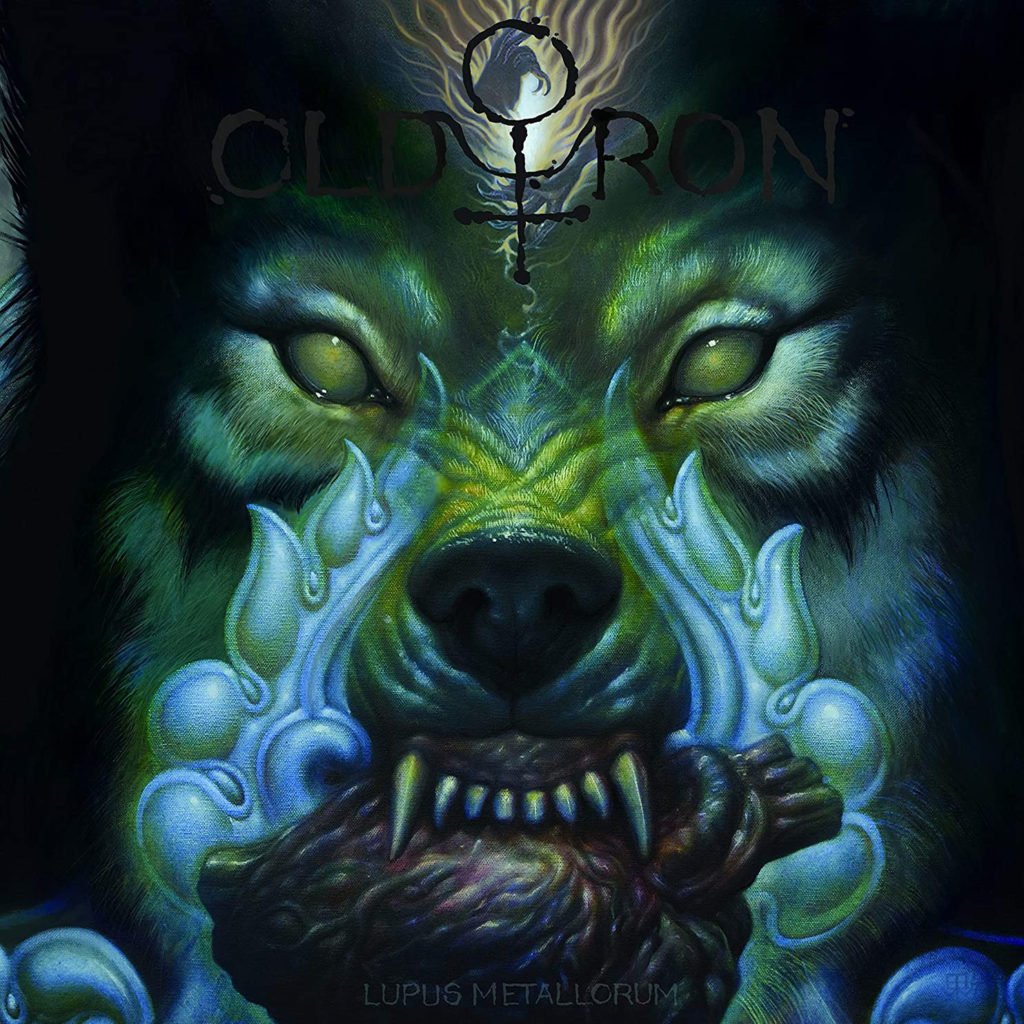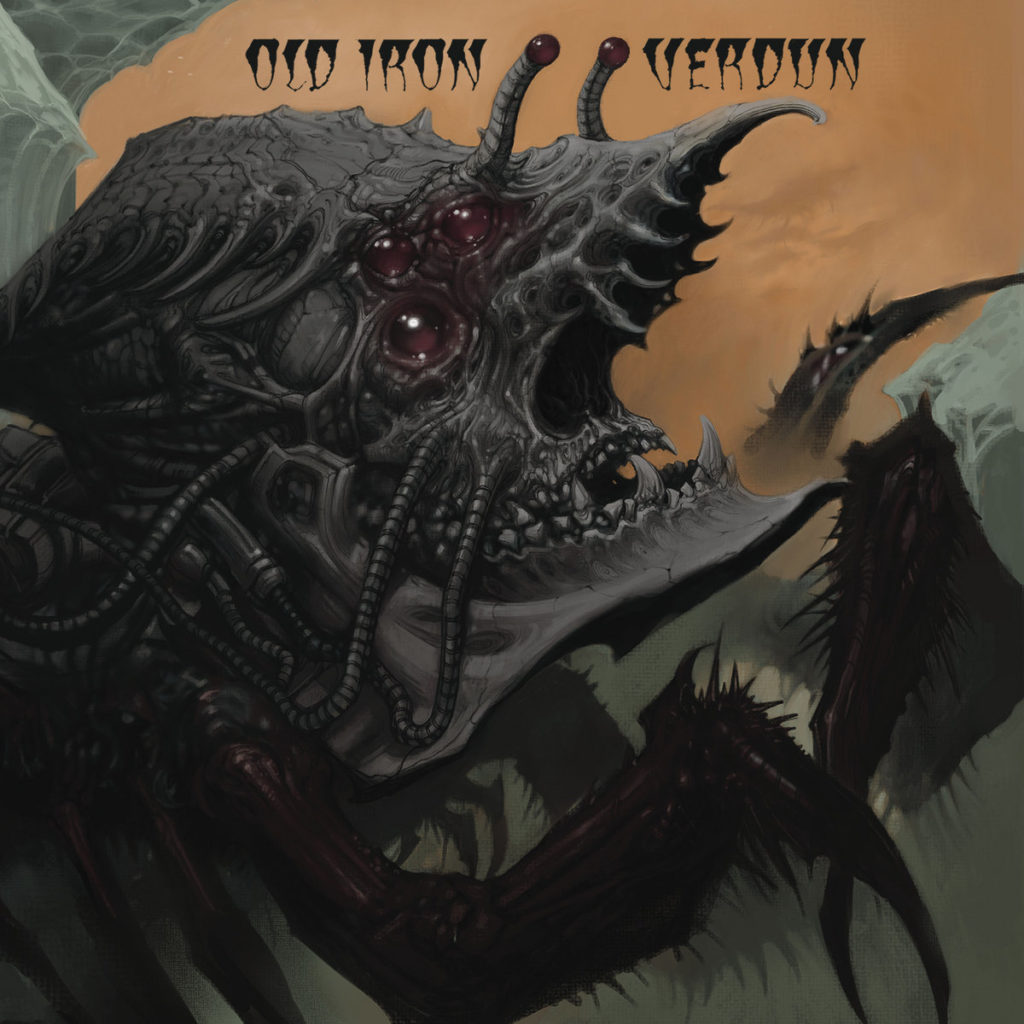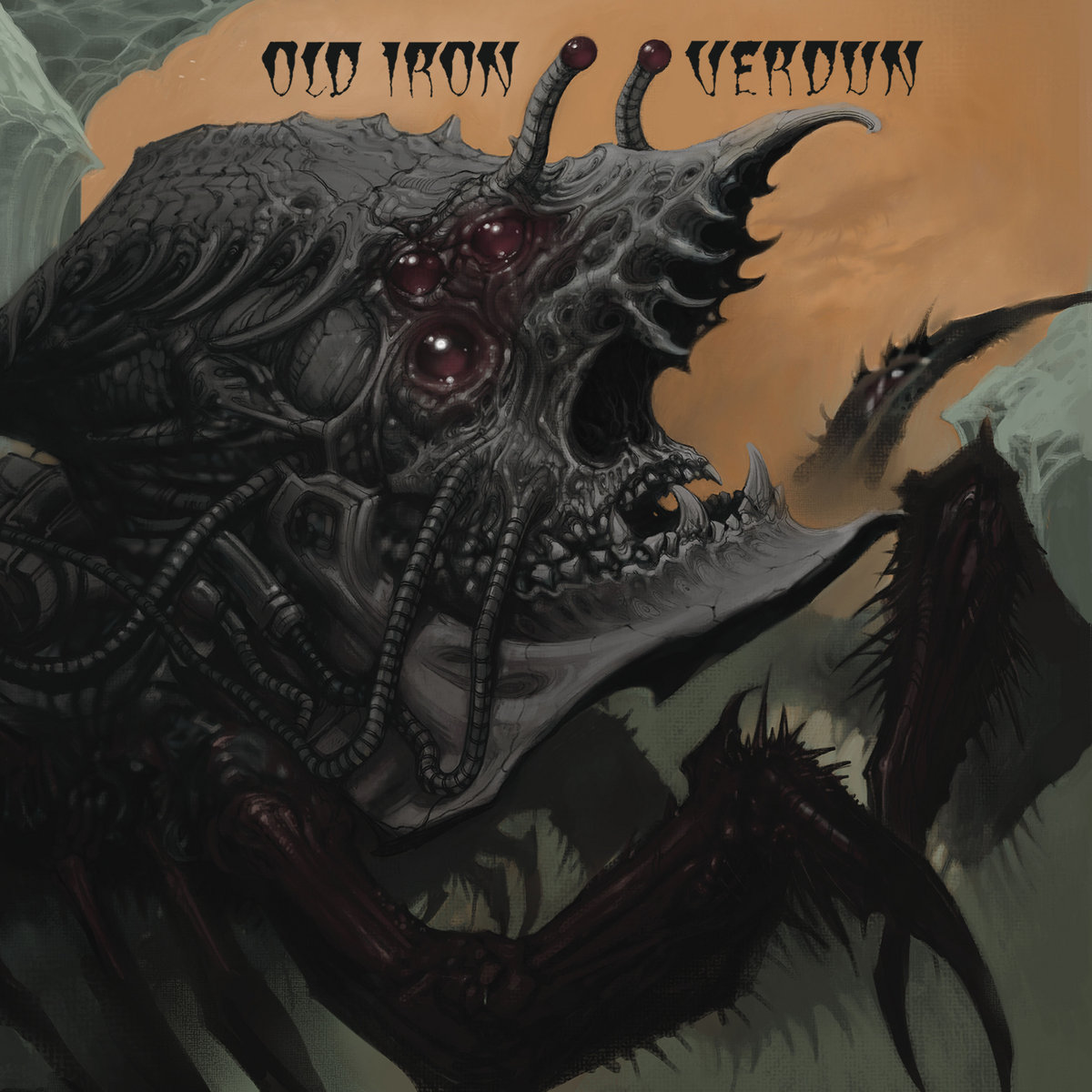 http://www.oldironmusic.com
http://www.instagram.com/oldironband
http://www.satanikroyaltyrecords.com
http://www.facebook.com/satanikroyaltyrecords
http://www.twitter.com/recordssatanik
http://www.instagram.com/satanikroyaltyrecords