Oslo, Norway's brutal punk quartet OKKULTOKRATI have completed their newest studio full-length release, Snakereigns, and plan on jamming it into humankind's back like a rusty prison shank this Fall.
Building their anthems on straightforward punk beats with the filth of unholy black n' roll running through their veins, OKKULTOKRATI proudly let their influences from the masters of the genre bleed through, yet their spine-crushing anthems speak for themselves with unique guitar atmospheres and a mix of high/low-end riffage busting through the thunderous percussion and gnarled vocals. As part of the infamous Black Hole Crew scene, their local nihilistic brethren in Obliteration, Haust, Dark Times and a handful of other local henchmen remain their only comrades, purposely.
BrooklynVegan today unleash the opening track from Snakereigns, aptly entitled "No Ouroboros," so quit dicking around and give it a spin

RIGHT HERE

.
Snakereigns follows-up the band's No Light For Mass debut album, released amidst a handful of EPs, demos and split releases since their filthy 2008 induction. While their first album was produced by Haust's Ruben Willem, OKKULTOKRATI asked Emil Nikolaisen of Serena Maneesh to record the follow-up. "The recording was pretty much just a matter of getting mikes and valves on fire" Emil comments. "Just with one guitar down Okkulto sounded huge." Nearly forty minutes of the band's putrid style seep through nine new tracks, set to be released worldwide via hometown label Fysisk Format, in Europe on October 22nd and in North America October 30th.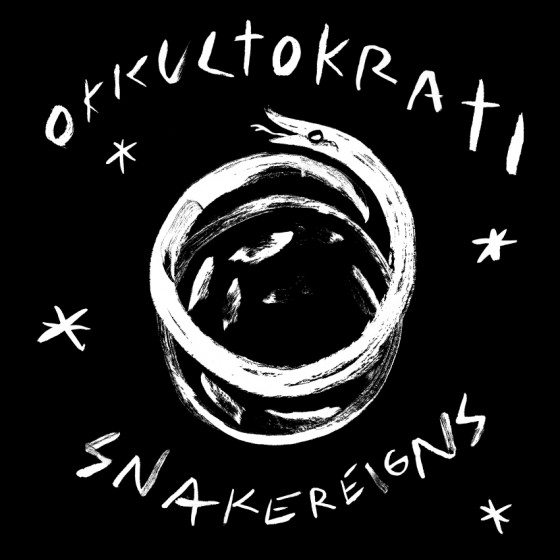 Snakereigns Track Listing:
1. No Ouroboros
2. Snakereigns
3. Invisible Ley
4. I Thought Of Demons
5. Acid Eagle One
6. Unconscious Mind
7. We So Heavy
8. Let the Sun Receive Her King
9. Nothing Awaits
http://okkultokrati.blogspot.com
http://www.facebook.com/okkultokrati
http://www.fysiskformat.no
http://www.facebook.com/fysiskformat