OBLIVION PROTOCOL — the new project led by Threshold keyboard player and songwriter Richard West — today unveils "Forests In The Fallout," the first single from their forthcoming debut album, The Fall Of The Shires, due out on Atomic Fire Records on August 18th.
Written as a sequel to Threshold's 2017 concept album Legends Of The Shires, The Fall Of The Shires delivers a dense, climactic sound somewhere between Rush, Steven Wilson, The Dark Side Of The Moon-era Pink Floyd and hard rock masters Ghost, all the while providing the listener with clever little nods, bows and references to the first installment.
OBLIVION PROTOCOL mastermind West elaborates, "At the end of Legends Of The Shires, the protagonist considers a number of possible futures – 'maybe a painter, a guide, a clerk, a maker, or maybe a writer, a king, a star, a fighter.' So the sequel tells the story of him becoming the king and the consequences of that choice where he decides that the only way to control the population is to suppress and control them, so the shires become a much darker place."
The cover art for The Fall Of The Shires was designed by celebrated artist Thomas Ewerhard who was responsible for so many of Threshold's classic covers such as Hypothetical and Subsurface, depicts the downfall. The record's first single, "Forests In The Fallout," is told from the perspective of the suppressed people and is the perfect introduction to this new progressive metal masterpiece.
Watch OBLIVION PROTOCOL's lyric video for "Forests In The Fallout" at THIS LOCATION. Stream/purchase the track HERE.
OBLIVION PROTOCOL's lineup is completed with three renowned musicians: guitarist Ruud Jolie (Within Temptation), bassist Simon Andersson (Darkwater), and drummer Darby Todd (Devin Townsend). Additionally, Threshold's Karl Groom has contributed some truly enthralling guitar solos to the record.
The Fall Of The Shires will be available in CD-digipak, LP (Green), and digital formats.
Preorder The Fall Of The Shires in the physical format of your choice, presave it on your preferred DSP or preorder it digitally to receive "Forests In The Fallout" instantly at THIS LOCATION.  
The Fall Of The Shires Track Listing:
The Fall (Part 1)
Tormented
Public Safety Broadcast
This Is Not a Test
Storm Warning
Vertigo
Forests In The Fallout
The Fall (Part 2)
Subscribe Atomic Fire Records on YouTube to stay updated and to listen to "Forests In The Fallout" as well as other new tracks in the AFR New Releases playlist on Spotify HERE.
OBLIVION PROTOCOL:
Richard West – vocals, keyboards
Ruud Jolie – guitars
Simon Andersson – bass
Darby Todd – drums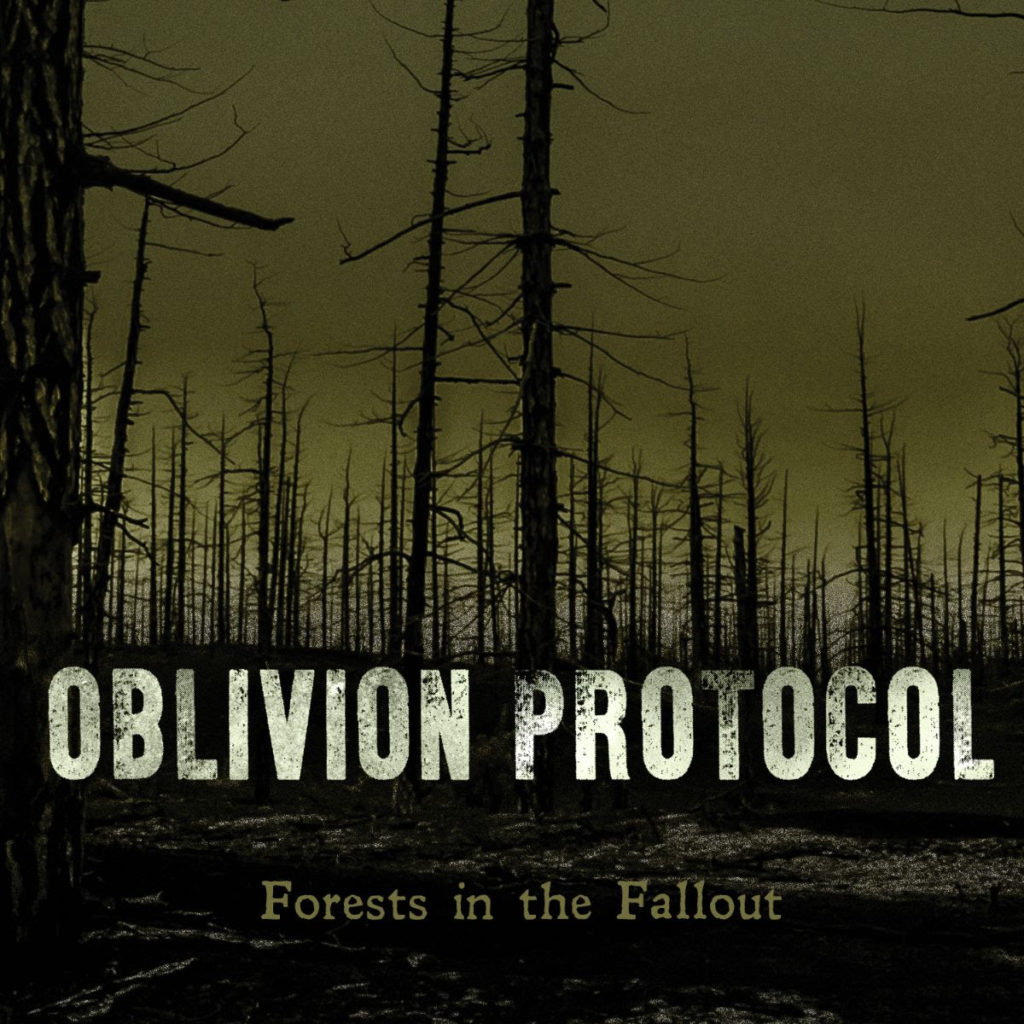 http://www.oblivionprotocol.net
http://www.facebook.com/oblivionprotocol
http://www.instagram.com/oblivionprotocol
http://www.twitter.com/oblivionprotocol
http://www.atomicfire-records.com
http://www.facebook.com/atomicfirerecords
http://www.instagram.com/atomicfirerecords
http://www.twitter.com/atomicfirerec