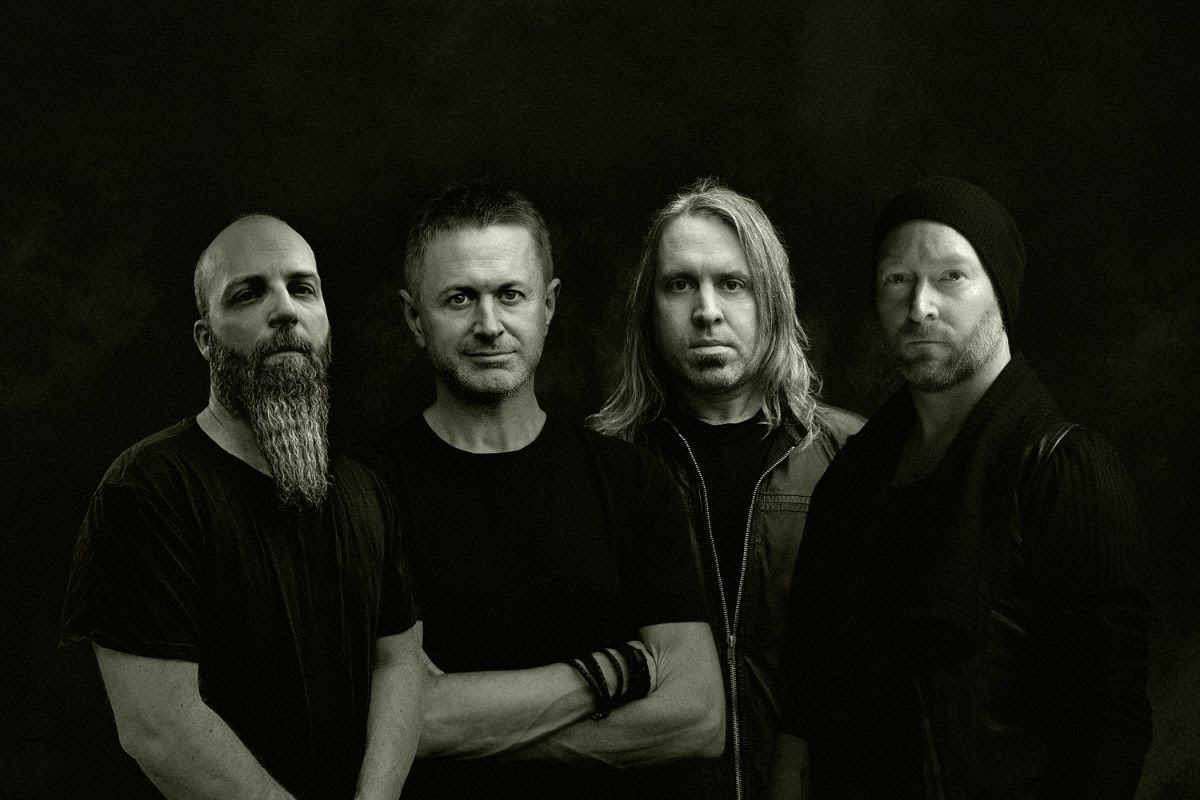 OBLIVION PROTOCOL recently announced their signing to Atomic Fire Records. Today, the new project led by Threshold keyboard player and songwriter Richard West unveils the first details of their debut album The Fall Of The Shires, which will be released later this year.
The Fall Of The Shires was written as a sequel to Threshold's 2017 concept album, Legends Of The Shires, and delivers a dense, climactic sound somewhere between Rush, Steven Wilson, The Dark Side Of The Moon-era Pink Floyd, and hard rock masters Ghost, all the while providing the listener with clever little nods, bows, and references to the first installment.
Richard West comments, "When my Threshold bandmates decided not to record a sequel to the Legends Of The Shires story, I knew I wanted to stay in that world a little longer, so I wrote my own sequel called The Fall Of The Shires."
OBLIVION PROTOCOL's lineup is completed with three renowned musicians: guitarist Ruud Jolie (Within Temptation), bassist Simon Andersson (Darkwater), and drummer Darby Todd (Devin Townsend). Last but not least Threshold's Karl Groom has also contributed some truly enthralling guitar solos to the record.
The album cover — designed by celebrated artist Thomas Ewerhard who was responsible for so many of Threshold's classic covers such as Hypothetical and Subsurface — depicts the downfall of the world shown on Legends Of The Shires. The group's debut single, "Forests In The Fallout," will be unveiled on May 26th alongside album preorder options.
The Fall Of The Shires Track Listing:
The Fall (Part 1)
Tormented
Public Safety Broadcast
This Is Not A Test
Storm Warning
Vertigo
Forests In The Fallout
The Fall (Part 2)
OBLIVION PROTOCOL:
Richard West – vocals, keyboards
Ruud Jolie – guitars
Simon Andersson – bass
Darby Todd – drums
http://www.oblivionprotocol.net
http://www.facebook.com/oblivionprotocol
http://www.instagram.com/oblivionprotocol
http://twitter.com/oblivionproto
http://www.atomicfire-records.com
http://www.facebook.com/atomicfirerecords
http://www.instagram.com/atomicfirerecords
http://www.twitter.com/atomicfirerec