The Path Towards… is the anticipated new full-length from extreme metal unit OBLIVION. On the eleven track recording, OBLIVION — featuring within its ranks internationally-acclaimed composer and Antagony founder Dr. Nick Vasallo on vocals and bass, All Shall Perish and Antagony founder Ben Orum on guitar, thrash veteran guitarist Ted O'Neill, and drum virtuoso Luis Martinez formerly of The Zenith Passage — has composed a record that's darker, heavier, and even more eclectic than critically-lauded debut, Call To Rise.
Composed by Vasallo early this spring, the record boasts an all-star lineup of guest artists that includes Karl Sanders (Nile, guest songwriter), Eddie Hermida (Suicide Silence/All Shall Perish, guest vocals), Enrico H. Di Lorenzo (Hideous Divinity, guest vocals), and Carlos Saldana (Connoisseur, guest vocals). The album also marks Ben Orum's and Nick Vasallo's first time collaborating on music since Antagony's debut in 2001. With precise and intricate guitar solo work by O'Neill and legendary performances by Martinez, OBLIVION forges ahead stronger than ever with The Path Towards…
In advance of its release and as part of their weekly Tech Death Tuesday premieres, Metal Injection is offering a first time listen of "Concrete Thrones" featuring Eddie Hermida (Suicide Silence, All Shall Perish). Issues Metal Injection of the track, "Similar to the band's style of death metal on Called To Rise, the music on 'Concrete Thrones' is in the vein of Deeds Of Flesh and Suffocation heavy inspired forms of tech- death where gnarly, chunky riffs and frenetic spidery riffs intertwine and collide frequently with warped leads and maniacal blasting."
Adds Orum, "Eddie Hermida is family. I have had the pleasure of working very closely with Eddie most of my musical career with All Shall Perish and consider him one of my best friends. When Nick and I showed Eddie the new OBLIVION material and he expressed interest in doing some guest vocals, I knew instantly we were going would produce some fire. Eddie has some of the best dynamics and range in the business, and I am super excited for everyone to hear his performance on these tracks!"
Hear the menacing sounds of "Concrete Thrones," courtesy of Metal Injection, at THIS LOCATION.
And if you missed it, check out "Awaiting Autochthon," co-written by Nile's Karl Sanders, still streaming at Decibel Magazine at THIS LOCATION.
The Path Towards… was recorded and engineered by Zack Ohren (Animosity, Suffocation, All Shall Perish, Cattle Decapitation, Fallujah et al) at Castle Ultimate Productions, features artwork by Daniel McBride (Black Label Society, The Dillinger Escape Plan, Chimera et al) and will see release on November 17th. Preorders will be available at IndieMerch in the coming days HERE.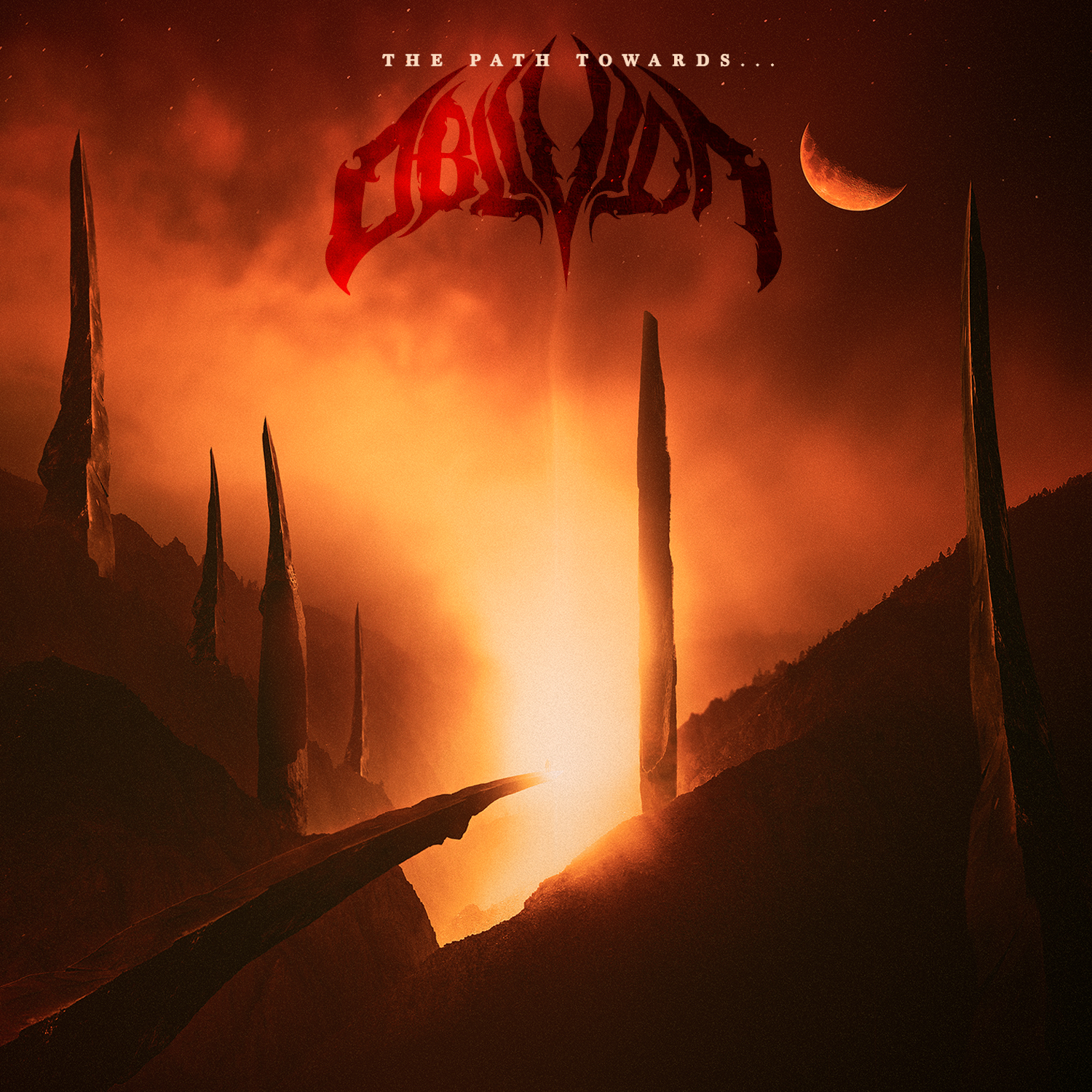 https://www.facebook.com/OBLlVlON
http://www.uniqueleader.com
http://www.facebook.com/UniqueLeaderRecords