Insanity Mirror, the latest full-length from exploratory sound alchemist NOISEPOETNOBODY is out now and streaming via Scry Recordings.
Led by one Casey Chittenden Jones who's been soundtracking the collapse of civilization under the moniker NOISEPOETNOBODY for well over fifteen years, Jones employs homemade instruments, synthesizers, field recordings, tape manipulation, and modular equipment to create haunting, discordant, and broken sounds to express the need for creativity in a dying ecosystem.
"Insanity Mirror is the result of a process that self-imposes limitations in order to create a reproducible form of sound collage, an exercise that was repeated multiple times over the course of several months," comments Jones of his latest output. "Each session begins with a single audio cassette – a copy of Fissure from Public Eyesore Records in San Francisco (2016) featuring the percussion work of Eveline Müller and homemade instrumentation from NOISEPOETNOBODY. The cassette is placed into a player that does not have a motor – all audio tape performance is done via manual wheel controller. Improvisations of cassette playback along with analog and digital audio manipulations create the foundation of sounds needed. That foundation track is then copied and reversed and then placed on top of itself like a mirror audio image. Edits from these recording sessions are then polished to create the finished examples of Insanity Mirror."
Stream NOISEPOETNOBODY's Insanity Mirror in full at THIS LOCATION.
Insanity Mirror it out now digitally via Scry Recordings. Find orders at THIS LOCATION.
Most associated with the experimental, minimalism, noise, industrial, and drone genres, Jones' solo work and collaborations have been released by Scry Recordings (Drone Box, 2019), Lens Records, and Public Eyesore, among others. Previously (and hopefully again soon), NOISEPOETNOBODY has spent much time performing in underground venues, bars, art galleries, abandon buildings, and illegal DIY spaces and, forever seeking to promote mental deprogramming through anti-commercial sonic immersion, each NOISEPOETNOBODY set is a one-of-a-kind exchange of energy employing analog electronics and improvised inspirations via speaker cones. Jones has collaborated frequently with Butoh dance artists and released a 12″ (The River) with choreography instructions composed by Vanessa Skantze. During the pandemic year, he has spent much time creating new work and expanding his techniques for production.
In related news, NOISEPOETNOBODY recently composed soundtracks for three special Butoh dance videos by Briana Chittenden Jones featuring three different performers. Butoh is a form of Japanese dance theater that encompasses a diverse range of activities, techniques, and motivations for dance, performance, or movement. Briana Jones has been photographing the Seattle Butoh community for more than a decade. In light of a rapidly changing world, where live performances have come to a temporary standstill, Jones has turned toward video to capture the haunting beauty of Butoh while incorporating an intentional custom soundscape created by NOISEPOETNOBODY. View the trio of videos HERE.
"'Ugly Bent Reflection' doesn't lurk, doesn't hide, malevolent in the shadows, but is the abyss that looks back from eyes through glass, which is but sand at its heart. It gazes, confrontational, then turns to depart, no answer given, leaving 'Zero Focus Angle' behind, as we experience that feeling of anticipation, as before, but more a dread… Insanity Mirror is an album that will blossom with repeated listens, new scents breathed in, new aromas each time. And that's creativity's flag unfurled, and proudly waving…." Rebel Extravaganza
"…The windy ambiance figures prominently in the mix – it builds and retracts across the track's runtime, as if capturing the cadence of real-life wind gusts. Although the intensity spikes, the track doesn't feel particularly inaccessible. Instead, there's a strange allure in the sound, as if – to take a cue from the album's cover art – observing cityscape ruins that serve as a reminder of fundamental impermanence. On this track, the music feels like it provides a space for self-contemplation while venturing through an accidentally created wind tunnel between skyscrapers. The sound definitely feels teeming, but it's not particularly overpowering." — Captured Howls on "Look At This View"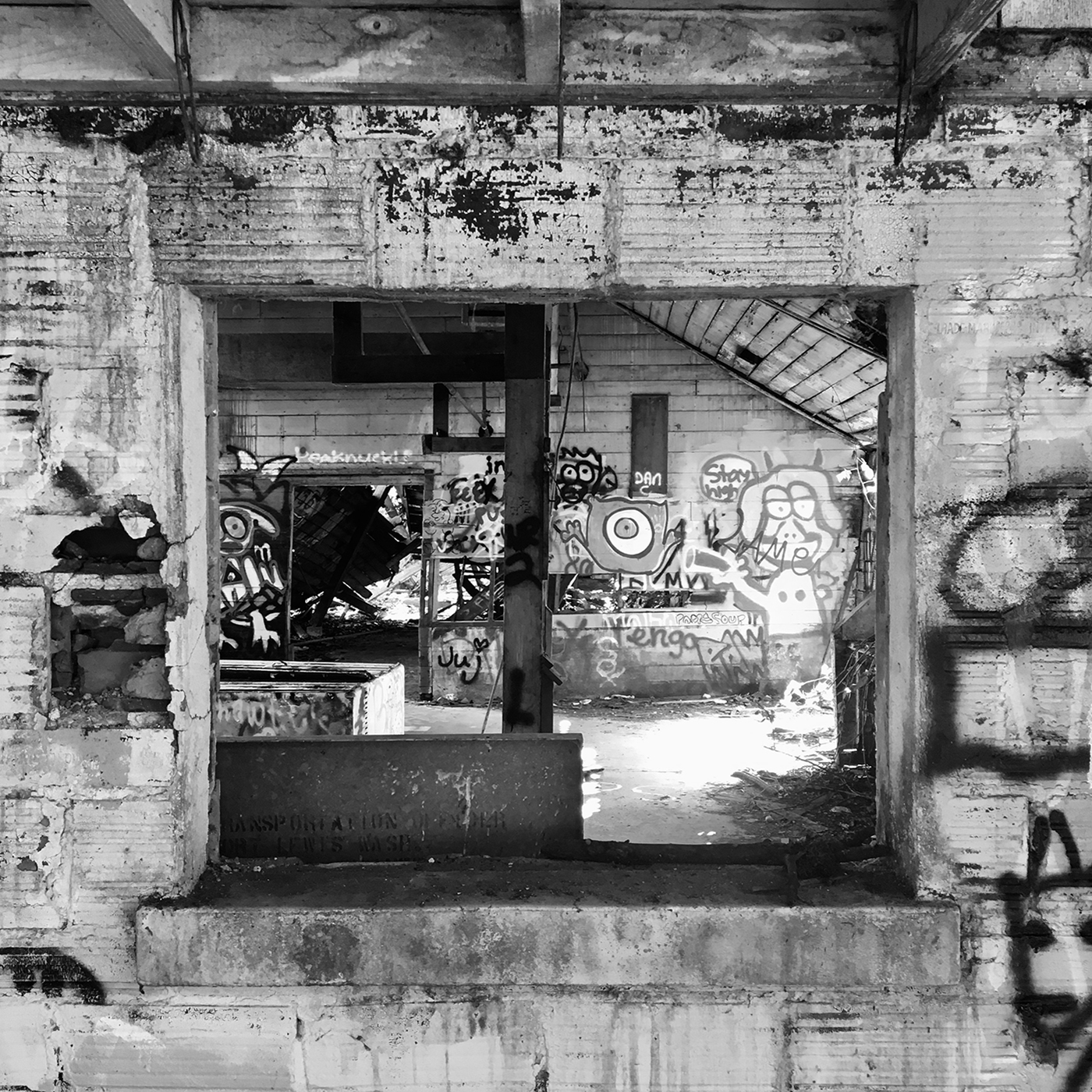 http://www.facebook.com/noisepoetnobody
http://noisepoetnobody1.bandcamp.com
http://soundcloud.com/noisepoetnobody
http://www.scryrecordings.com/posts/artist/noisepoetnobody
http://www.facebook.com/scryrecordings
http://www.instagram.com/scryrecordings