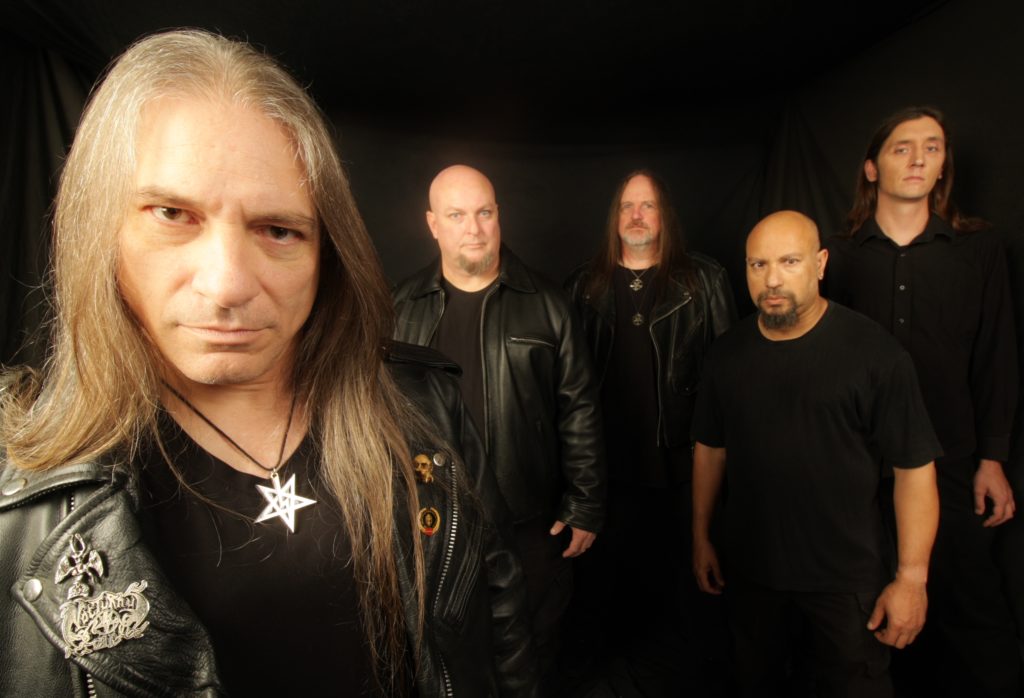 Paradox is the long-anticipated debut full-length from NOCTURNUS AD. Resurrected from the ashes of one of the most influential death metal bands of all time, Nocturnus, NOCTURNUS AD was initiated by founding mastermind/death metal legend Mike Browning (also co-founder of Morbid Angel). His intention? To continue the path laid down twenty-eight years earlier, by the legendary Florida death metal band's seminal 1990 full-length The Key, an album recognized as one of the most important death metal albums of all time.
Indeed, NOCTURNUS AD's Paradox is the direct and proper follow-up to The Key, both musically and thematically where the story and themes vocalist/drummer Browning initially laid out continue through the lens of the occult. Paradox's story follows the journey of Dr. Allen William Magus (aka Dr. Magus), a scientist ravaged by a war plague disease and kept alive by creating a bio suit; the aftermath of the events revealed on The Key.
In advance of its release, today the band unleashes "The Antechamber" for public consumption. Notes Browning of the track, "'The Antechamber' was the first NOCTURNUS AD song that we wrote, and it is also the song that continues with The Key story lyrically to pick up where 'Empire Of The Sands' left off. Back in 1991, we had purposely faded out the last song, 'Empire Of The Sands,' on The Key purposely so that we could continue with the story on the second album. But that never happened so now, with 'The Antechamber,' Dr. Magus discovers a hidden chamber under the left paw of The Sphinx that contains ancient alien machinery that is powered by The Key and discover what happens when Rhe Portal is opened!"
Witness "The Antechamber" as well as previously-released first single, "Precession Of The Equinoxes" below.
Paradox was produced by Jarrett Pritchard (Goatwhore, 1349, Gruesome, Wolvhammer) at New Constellation Studios with artwork by Timbul Cahyono (Pyrexia, Avulsed, Terrorizer) and will be issued on CD, LP, cassette, and digital formats or May 24th. For preorders go to THIS LOCATION.
On a musical plane, Paradox's atmospheric, technical, and dark occult death metal blueprint harnesses the energy of The Key and the overall death metal vibe of the early '90s in the same forward-thinking way that Nocturnus exhibited. Indeed, Paradox is true sci-fi death metal reclaiming its throne. With Browning commanding the craft alongside guitarists Demian Heftel and Belial Koblak, bassist Daniel Tucker (ex-Obituary), and keyboardist Josh Holdren – a lineup that also forms Browning's other band, After Death – the Nocturnus legacy marches on.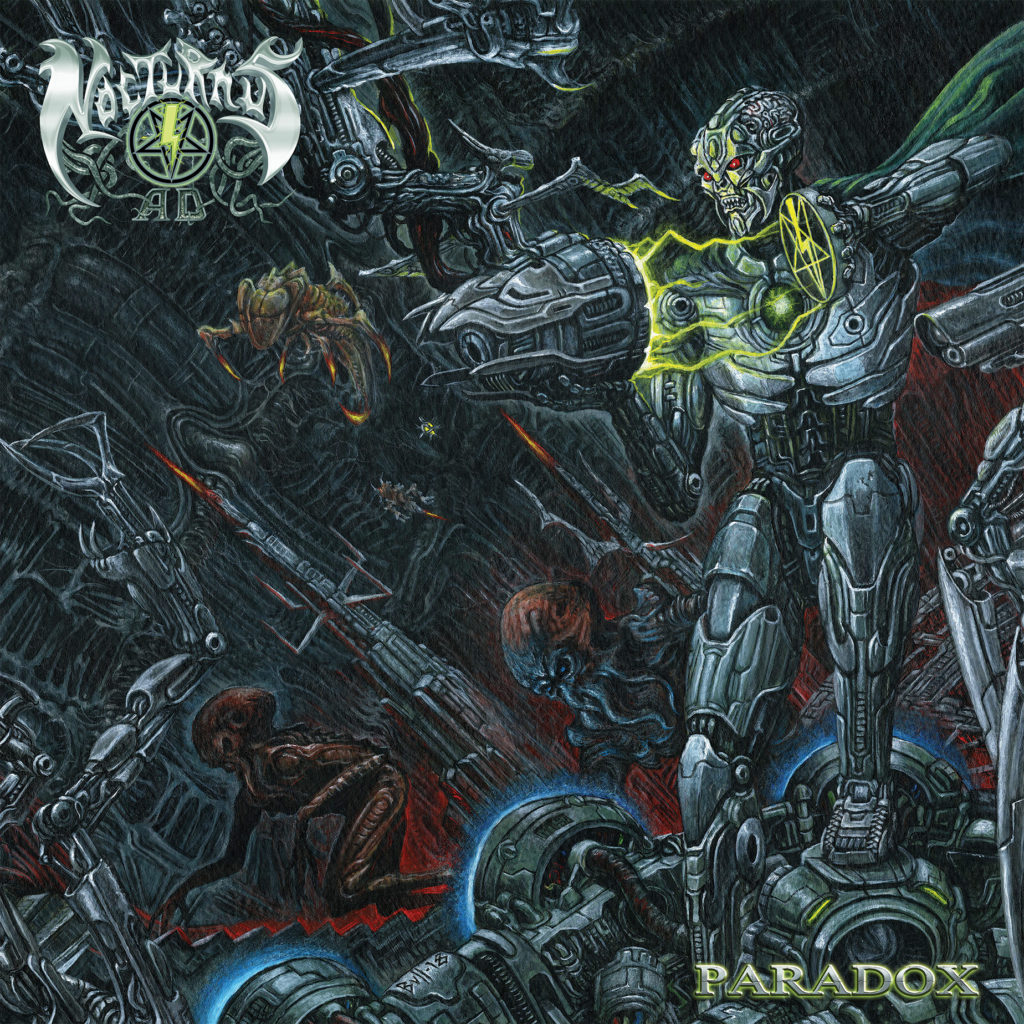 http://www.facebook.com/NocturnusAD
http://www.profoundlorerecords.com
http://www.facebook.com/profoundlorerecords
http://www.profoundlorerecords.bandcamp.com
https://www.instagram.com/profoundlorerecords