Suicidal Records is proud to announce their plans of re-releasing the Widespread Bloodshed (Love Runs Red) LP by legendary crossover outfit, NO MERCY, this October.
Founded by Mike Clark in the mid-'80s, before he became a part of the dominating Suicidal Tendencies, NO MERCY only released one album amidst touring regionally on the West Coast in the band's short-lived history, yet those songs left an impressive impact on the scene forever. With Clark handling all guitar duties, joined by bassist (and O.G. Suicidal artist) Ric Clayton, drummer Sal Troy, and Suicidal's Mike Muir on vocals, Widespread Bloodshed (Love Runs Red) was engineered by Palm Neal and produced by Mike Muir, and after being originally released on LP and cassette by Suicidal Tendencies' own Suicidal Records in 1987, now, over two-and-a-half decades since it's been available, the label will reissue these timeless anthems in upgraded quality.
Remastered by "Big Bass" Brian Gardner at Bernie Grundman Mastering in Hollywood, Widespread Bloodshed (Love Runs Red) will be released in the US on October 28th (also Mike Clark's birthday) on CD, download as well as traditional black vinyl and picture disc LP versions. The record will see release in Europe the day before on CD and digital only.
Stand by for preorder links and more on the reissue of Widespread Bloodshed (Love Runs Red) in the coming days.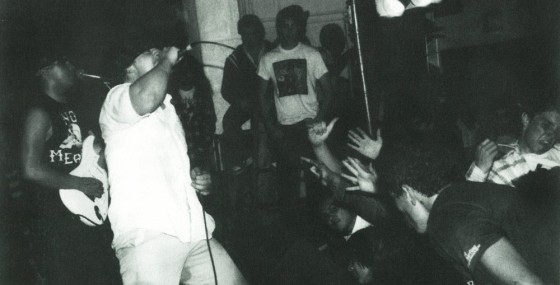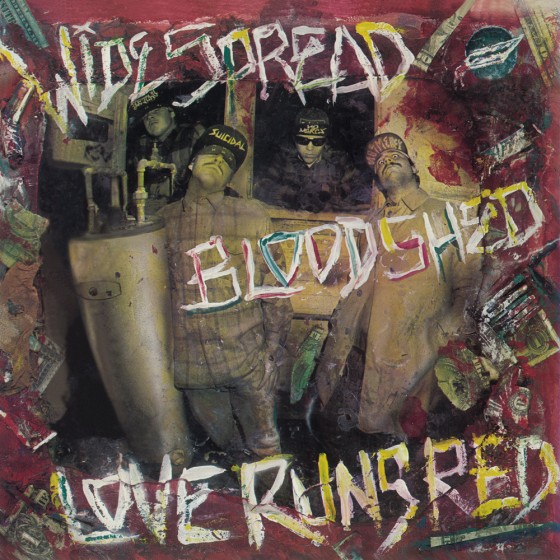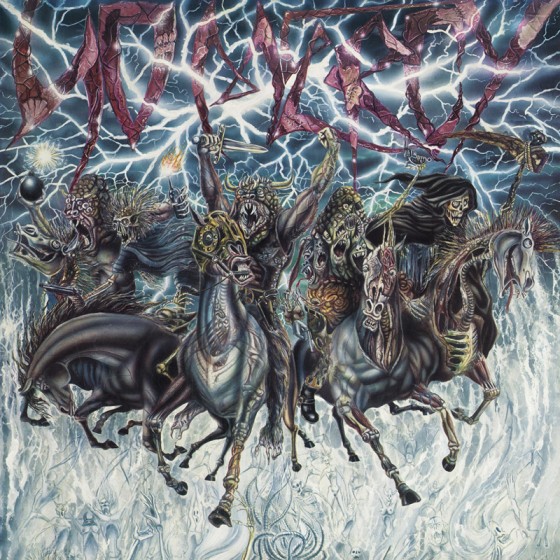 Widespread Bloodshed (Love Runs Red) Track Listing:
1. We're Evil
2. Crazy But Proud
3. Master Of No Mercy
4. Day Of The Damned
5. Controlled By Hatred
6. I'm Your Nightmare
7. Widespread Bloodshed-Love Runs Red
8. My Own Way Of Life
9. Waking The Dead
http://www.suicidaltendencies.com
http://www.facebook.com/suicidaltendencies
https://twitter.com/OFFICIALSTIG
http://www.youtube.com/user/suicidaltendencies