Baltimore, Maryland's NIXIL today shares their new single, "In Thrall." The second track to be taken from the US black metal group's forthcoming sophomore album, From The Wound Spilled Forth Fire, comes paired with a hypnotic music video self-produced by the band. On "In Thrall," NIXIL furthers the album's themes of liberation through abyssal exploration.
Speaking on "In Thrall," NIXIL notes, "'In Thrall' is a curse directed toward those who, through their base and willful ignorance, believe that systems of oppression are somehow synonymous with liberation; those who would violently usurp cultures and attempt to eradicate peoples based on toxic delusions of supremacy connected to cosmically imposed trivialities of the flesh. We see you."
Watch NIXIL's "In Thrall" video at THIS LOCATION.

Watch the band's previously released video for first single, "Collapsing The Poles," at THIS LOCATION.
From The Wound Spilled Forth Fire will be released on August 25th on CD, LP, and digitally..For preorders, go to THIS LOCATION.
Having made their presence known with their 2021 debut, All Knots Untied, NIXIL has steadily garnered a loyal following through live appearances across the United States sharing stages alongside Hulder, Evoken, Molder, Yatra, and an appearance at Maryland Deathfest 2022 along the way. Time spent on the road served to sharpen their collective musicianship and fully realize NIXIL's desire for collaborative unity and authenticity within the group ahead of From The Wound Spilled Forth Fire's creation.
NIXIL's scorched earth approach to black metal's sonic extremities offer a radical alternative to secular approaches to, and readings of, their craft. Where All Knots Untied was an introductory affair for the quintet, 2023 sees the band further expand upon concepts of chaos Gnosticism, ego-death, self-empowerment, and freedom.
After solidifying their lineup in its current form, with the arrival of guitarist/backing vocalist Alden, NIXIL opted to record From The Wound Spilled Forth Fire live at Magpie Cage Recording Studio with J. Robbins. The resulting six songs seethe with a frenzied despair, whilst more ominous passages breathe with a disquieting existential terror in every percussive and rhythmically meditative trance, exactly as the band intended to capture before handing mastering duties to James Plotkin.
NIXIL's latest offering is more than invocation and manifestation alone, From The Wound Spilled Forth Fire is an invitation for those shackled by earth and flesh to dispel from regressive human made traditions and misplaced guilt and shatter the illusion of a self.
NIXIL:
C. – vocals
Key – drums
Aurora – bass, backing vocals
Alden – guitar, backing vocals
Shane – guitar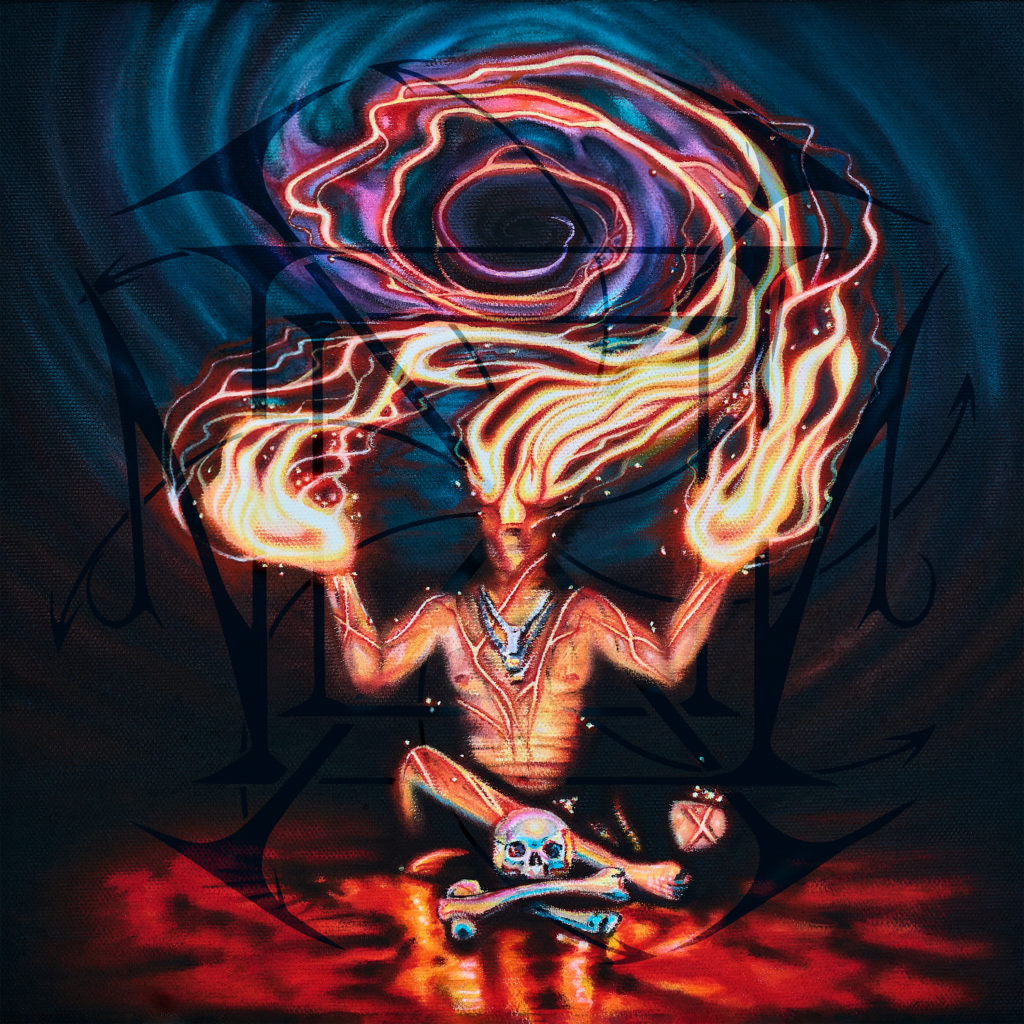 http://www.nixilnothing.com
http://www.facebook.com/nixilnothing
http://www.instagram.com/nixilnothing
http://www.twitter.com/nixilnothing
http://www.prostheticrecords.com
http://www.facebook.com/prostheticrecords
http://twitter.com/ProstheticRcds
http://www.instagram.com/prostheticrecords