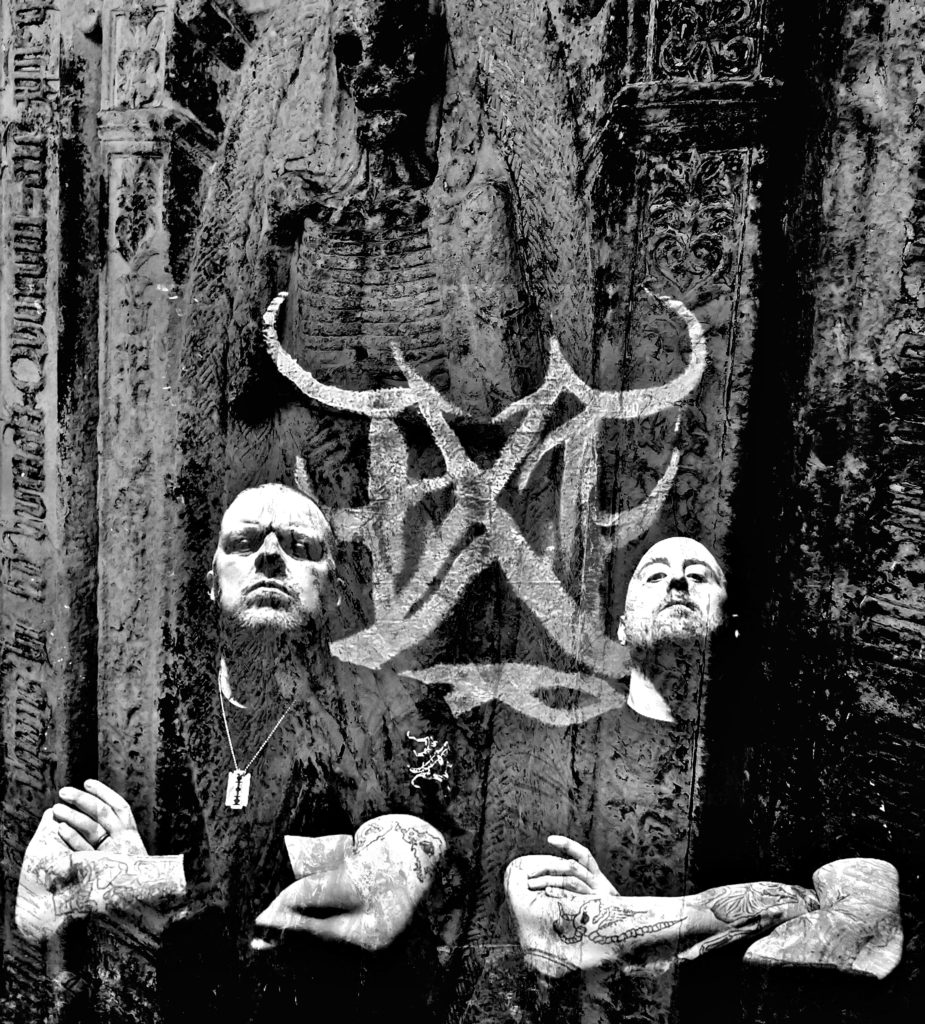 Portland, Oregon's NIGHTFELL today begins a run of tour dates across the Western edge of the US this week in support of their third LP, A Sanity Deranged, which was released in September through 20 Buck Spin.
NIGHTFELL's two full-time studio/songwriting members Todd Burdette (Tragedy, His Hero Is Gone, Warcry) and Tim Call (Mournful Congregation, Sempiternal Dusk, Weregoat) are joined by Vince Blank and Derek Willman in the band's live incarnation. Following a one-off hometown show in August, beginning this week NIGHTFELL will shroud the Western United States with a ten-date tour. Running from today, Thursday, November 7th through November 17th the A Sanity Deranged Tour MMXIX will make its way through Seattle, Olympia, Boise, Denver, Colorado Springs, Santa Fe, Tempe, Los Angeles, Oakland, and Portland.
NIGHTFELL is also confirmed to play Total Death Over México III in México City in March 2020 and is plotting additional US tour dates to be announced in the coming months.
Recorded and mixed together with Greg Wilkinson at Earhammer Studios (High On Fire, Asunder, Vastum, Ulthar) with additional instrumentation and vocals tracked by Billy Anderson (Neurosis, Melvins), and mastered by Brad Boatright at Audiosiege (Sunn O))) Mournful Congregation, Noisem), NIGHTFELL evokes their most dense and dynamic recording yet with A Sanity Deranged. A sharpened blade of iron and steel forged in the fires of tumult, the album is the annihilating vanguard for the end times now upon us all. Fans of Bolt Thrower, Misthyrming, Mayhem, Amebix, Tragedy, Primordial, and Neurosis should not miss A Sanity Deranged.
A Sanity Deranged is available on LP, CD, and digital formats through 20 Buck Spin at Bandcamp HERE and through the label webshop HERE. A special limited gold/brown galaxy color vinyl variant is available in retail stores.
NIGHTFELL A Sanity Deranged Tour MMXIX:
11/07/2019 Highline – Seattle, WA
11/08/2019 McCoy's – Olympia, WA
11/09/2019 The Shredder – Boise, ID
11/11/2019 High Dive – Denver, CO
11/12/2019 The Zodiac – Colorado Springs, CO
11/13/2019 The Cave – Santa Fe, NM
11/14/2019 Yucca Tap Room – Tempe, AZ
11/15/2019 5 Star Bar – Los Angeles, CA
11/16/2019 Elbo Room Jack London – Oakland, CA
11/17/2019 High Water Mark – Portland, OR
3/13-16/2020 Total Death Over México – México City, MX [info]
"If you like your Bolt Thrower with a healthy mix of Amebix and just a dash of Neurosis, we highly suggest you tune in…" – Decibel Magazine
"…A Sanity Deranged is a beautiful shrine built in the name of the most mournful and seductive dark aspects of death, black, and doom metal. A lamentation about the end of the world. An object of stylistic synthesis and focus…" – PopMatters
"A dour, doom-influenced dirge of insanity, vitriol and contempt, the album sees NIGHTFELL at their most spitefully deliberate, evoking their most dense and dynamic material to date. It's an annihilating omen for the end times upon us, as topical and relevant as it is grim and foreboding." – Invisible Oranges
" NIGHTFELL have found their sound on A Sanity Deranged – the sound of a funeral procession going up a mountain. The atmosphere is heavy, and the heavy is atmospheric. 8/10″ – Exclaim!
"A Sanity Deranged presents itself as a cyclical exercise in building tension through the atmospheric and doom elements and the cathartic release that occurs when Burdette drops his gigantic tremolo riffs that would fit snuggly on any classic album from the aforementioned battle-obsessed death metal bands. Coupled with Burdette's cavernous death vocals, this undulating musical formula places the listener into a relentless trance… 4/5" – Angry Metal Guy
https://www.facebook.com/nightfellpdx
http://www.nightfell.bandcamp.com
http://www.facebook.com/20buckspin