Apophany, the sprawling metal/classical hybrid album composed by Bay Area-based NICK VASALLO, is out now on Neuma Records, and a playlist of videos for every movement on the stunning album is now playing.
Ten years in the making, Apophany showcases VASALLO – "The Father Of Deathcore," from notable technical death metal/deathcore outfits Antagony, Oblivion, and more – as a composer, with epic performances from a variety of university orchestras and new music ensembles, including Red Shift, Wild Rumpus, The Living Earth Show, and others. Apophany is as gritty as it is satisfying. This is music for the metaverse, bedroom headphones, and giant auditoriums, but maybe not the parlor.
Apophany was composed, produced, recorded, edited, mixed, by NICK VASALLO, and mastered by Zack Miley, Zack Ohren, and VASALLO except for the closing track, "Black Swan Events," which was mastered by Erdem Helvacıoğlu. The album is completed with cover artwork by Claudatte Snyder, photography by Denise Vasallo, and design by Philip Blackburn.
VASALLO delves into the record's creation: "I see musical connections to non-musical ideas all the time. It's very subjective and that is the point of Apophany. Apophany is ten years' worth of these disparate musical connections. It is long, and uses the maximum duration possible on a CD, nearly eighty minutes. It is an epic journey from one end of the genre spectrum to the other. When you arrive, it feels like you're back but you're in another world. Basically, it starts off squarely in the orchestral realm and then ends up back in the orchestral realm with a virtuosic thrash metal concerto. To fully accept the bend, you must put yourself in a place to experience the ride with no other distractions. Music listening, in itself, is an activity that requires commitment."
Watch NICK VASALLO's entire Apophany album video playlist RIGHT HERE.
Apophany is out now through Neuma Records on CD and through all digital providers including Bandcamp HERE.
If you were to connect seemingly unrelated things – heavy metal and the symphony orchestra, for example – you might be guilty of apophenia. That friction between opposites has never been a problem for NICK VASALLO, though – his music is equally at home in both worlds. Melding Xenakis, Varese, extreme metal, and dark ambient with gothic charm, VASALLO conjures up a muscular sonic battle that leads you on an inexorable musical journey to a conclusion where surrender is your best option.
Ten years in the making, catharsis comes as a relief in his new album, Apophany, the follow-up to his 2012-released Monuments Emerge. The new album presents nearly eighty minutes of varied orchestral and chamber works seared to the bone with a metal edge. It strikes with precision (VASALLO is a certified martial artist, after all) and uses a refined timbral palette with filmic orchestral mastery to powerful effect.
The programmatic themes in VASALLO's titles combine sources of ancient wisdom with contemporary spiritualism. "The Eternal Return" refers to Nietzsche's challenge to imagine that every action one makes will repeat for all eternity. This track leads to "The Moment Before Death Stretches On Forever, Like An Ocean Of Time" – a reference to the 1999 movie American Beauty; the monologue that closes with, "…and I can't feel anything but gratitude for every single moment of my stupid little life."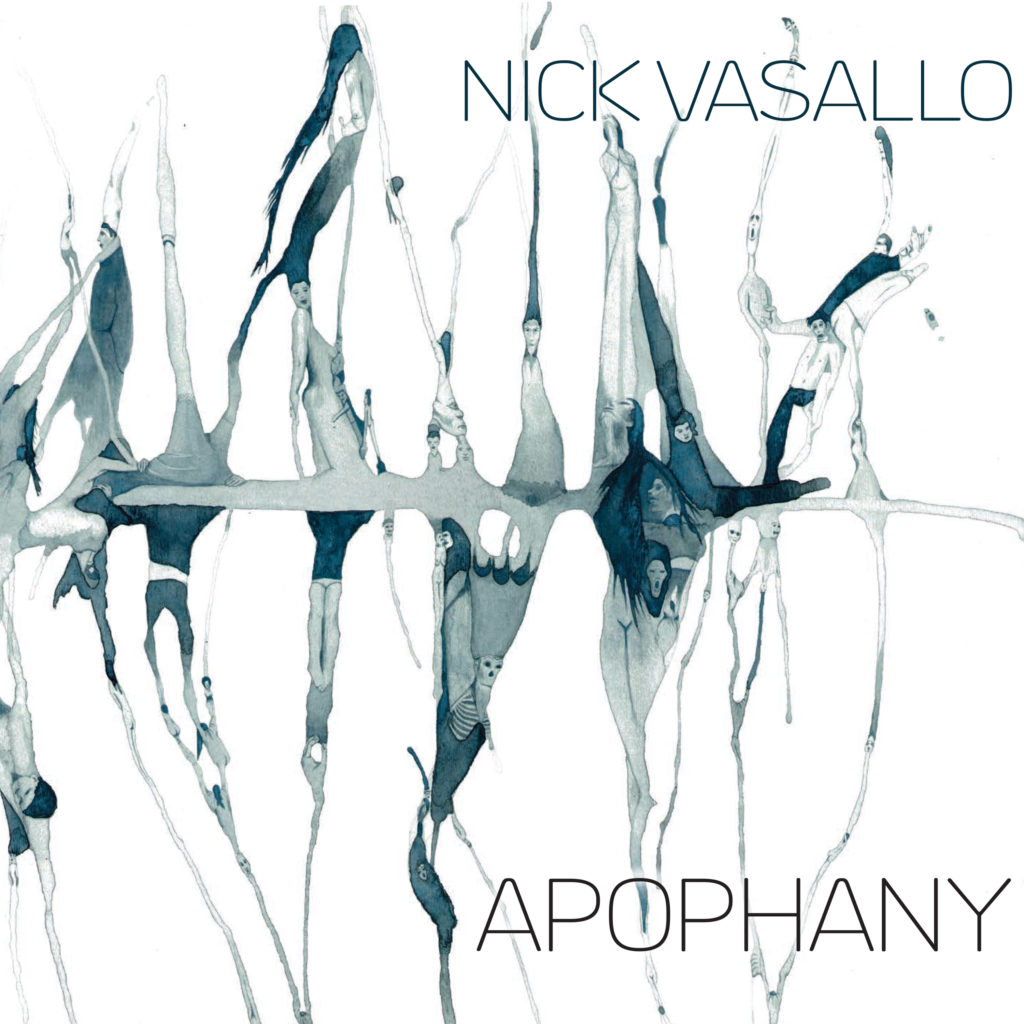 http://nickvasallo.com
https://nickvasallo.bandcamp.com
https://twitter.com/nickvasallo
https://www.facebook.com/nickvasallomusic
https://neumarecords.org
https://neumarecords.bandcamp.com
https://www.facebook.com/TheOriginalNeuma
https://twitter.com/RecordsNeuma
https://www.instagram.com/neumarecords