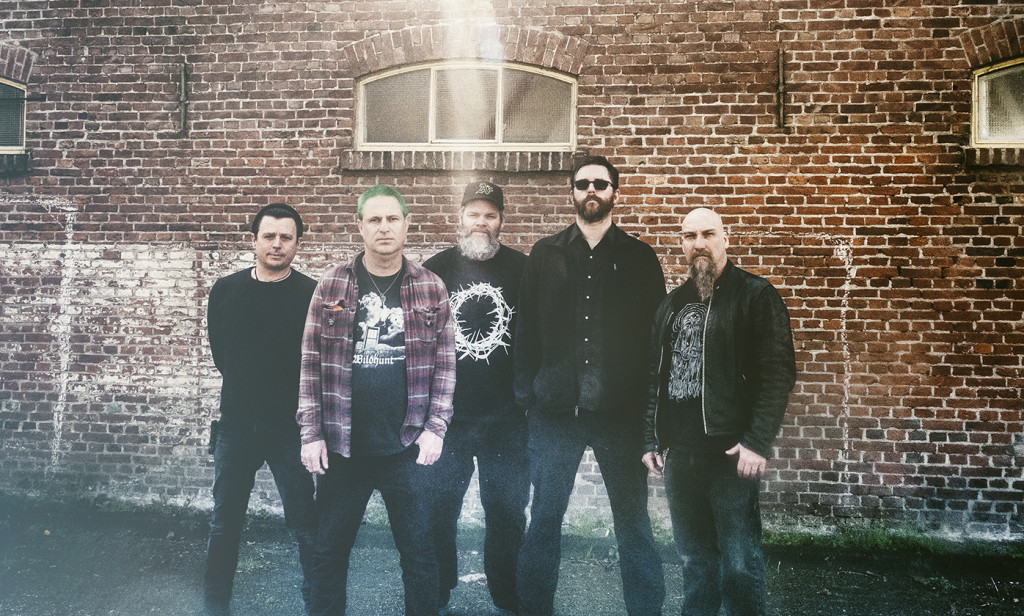 [photo by Stefaan Temmerman]
NEUROSIS continues to book new tours around the globe supporting their acclaimed 2016-released Fires Within Fires LP. Following several major tours with Converge, the two acts team up once again, announcing their return to Japan together with the Leave Them All Behind 2019 tour.
Both NEUROSIS and Converge have a strong connection based on mutual respect and the two acts have been on double headlining tours in America and Europe every year since 2016. The co-headlining Leave Them All Behind 2019 tour sees NEUROSIS returning to Japan for only the second time in their storied career, the first time in 1999, and Converge returning for their first tour of the country in six years.
Booked and organized by Daymare Recordings with Smash, Leave Them All Behind 2019 will run from February 14th through February 17th, with shows in Osaka, Nagoya, and two performances in different sections of Tokyo. Converge will perform a special You Fail Me set at the final concert where NEUROSIS will also perform a different set from the other shows of the tour. Showcasing the current Japanese extreme underground scene, additional support on the first Tokyo show will be provided by Endon and Self Deconstruction, and the second night Palm and Black Ganion.
Advance tickets for all shows will go on sale Saturday October 27th.
NEUROSIS is also confirmed to play at Crucial Fest in Salt Lake City this weekend. Performing as the main headliner, Chelsea Wolfe, Pig Destroyer, Russian Circles, and many more will also play at the two-day event.
Watch for additional NEUROSIS tour dates to be announced in the months ahead.
NEUROSIS Tour Dates:
9/29/2018 Utah State Fairpark – Salt Lake City, UT @ Crucial Fest [info]
Leave Them All Behind 2019 w/ Converge:
2/14/2019 Trad – Osaka, JP
2/15/2019 E.L.L. – Nagoya, JP
2/16/2019 O-East – Shbuya, Tokyo, JP w/ Endon, Self Deconstruction
2/17/2019 Unit – Daikanyama, Tokyo, JP w/ Palm, Black Ganion
Released in September 2016, NEUROSIS' acclaimed eleventh studio LP Fires Within Fires is available now on CD, LP, cassette, and all digital platforms through the band's own Neurot Recordings; stream the album HERE and see all bundles and options HERE.
http://www.neurosis.com
http://www.facebook.com/officialneurosis
http://www.twitter.com/neurosisoakland
http://www.neurotrecordings.com
http://www.facebook.com/neurotrecordings
https://neurotrecordings.bandcamp.com
https://twitter.com/OfficialNeurot