Oakland-based old-school death metal squad NECROT will drop the decaying sounds of their The Labyrinth full-length next week. Set for release on CD, digitally and deluxe, foil-stamped LP on April 15th via Tankcrimes Records, and on cassette via Sentient Ruin Laboratories in the US and Extremely Rotten in Europe, The Labyrinth spews forth eight devious tracks amassed from three hard-to-find and long out-of-print demo tapes.
In advance of its release, today Decibel Magazine offers up The Labyrinth in its putrid entirety for public ingestion issuing of the release: "Let's look at the specifics: the commonly found 'necro' and 'rot
are combined to create the short but tremendously punchy band name. Similarly, on The Labyrinth the classic bursting-at-the-seams, crawling-from-the-grave-still-decaying sound meets the ripping, memorable songs to create something that doesn't redefine the genre, but nails that new old-school vibe we all crave. And the songs have been properly demoed and refined — this debut full-length features tracks re-recorded from the bands demos Necrot and Into The Labyrinth, as well as the 2014 EP The Abyss."
Preorder The Labyrinth on CD for just $6.66 at THIS LOCATION. The Labyrinth also comes available on vinyl in three color variants (red, black and clear) at THIS LOCATION.
The Labyrinth, which appeared on Trevor Strnad's (The Black Dahlia Murder) 21 Bands To Thaw Your Frozen Ass Out This Spring list on MetalSucks recently, is reaping mass adoration from underground critics in the know. "Death by pitiless decimation is the principle mandate here," gushes Last Rites of the release, further hailing the band's, "ruthless, mutilating, toxic, exterminating, voracious, calamitous, trampling, murderous, inhuman, ravaging, mammoth barbarism…" Invisible Oranges writes, "NECROT are as old-school death metal as old-school death metal gets. Their songs would have been welcome presences on early classics by Master, Bolt Thrower and Autopsy and yet, NECROT has a punk rock soul that refuses to die." Battle Helm agrees. "This is death metal for those of us who like and can't get enough of Autopsy and Nihilist. If you like your death metal dark and murky with a sound right out of a new and fresh grave then this is the stuff for you." Cvlt Nation champions "a non-stop vicious killing machine that is must have for any death metal fan," while AZM applauds, "pure passion and ugliness the way extreme metal is supposed to be."
NECROT features within its ranks current and former members of Acephalix, Vastum, Saviours, Watch Them Die, and Atrament. The Labyrinth was tracked at Lennon Studios by the late great Jef "Leppard" Davis (Abscess, Acephalix, Vastum) and at Earhammer Studios with Greg Wilkinson (Brainoil, Annihilation Time, Noothgrush) and mastered at Mammoth Sound by Dan Randall (Ghoul, Toxic Holocaust). Fans of the audio bone-crush of bands like Autopsy, Bolt Thrower, Sacrilege, and the like pay heed.
In celebration of the official unleashing of The Labyrinth, NECROT will bring their vile odes to the stage on a special record release show tomorrow night at the Oakland Metro with labelmates Ghoul, Vivisick, and Connoisseur followed by a two-week North American live run with support provided by Skullshitter. See confirmed assaults below.
NECROT
4/08/2016 The Oakland Metro – Oakland, CA w/ Ghoul, Vivisick, Connoisseur, Violence
w/ Skullshitter:
4/28/2016 Disk Bar – Providence, RI
4/29/2016 Katacombs – Montreal, QC
4/30/2016 Rocking Buffalo Saloon – Buffalo, NY
5/01/2016 New Dodge Lounge – Detroit, MI
5/02/2016 Best Friends Bar – Lexington, KY
5/03/2016 North Side Yacht Club – Cincinnati, OH
5/05/2016 Livewire – Chicago, IL
5/06/2016 Gooskis – Pittsburgh, PA
5/07/2016 Sidebar – Baltimore, MD
5/08/2016 The Acheron – Brooklyn, NY
5/13/2016 The Clinic – New Brunswick, NJ
5/14/2016 Strange Matter – Richmond, VA
5/15/2016 Millcreek Tavern – Philadelphia, PA
Forged in 2011 by bassist/vocalist Luca Indrio (Acephalix, Vastum), drummer Chad Gailey (ex-Vastum, Atrament), and subsequently rounded out by guitarist Sonny Reinhardt (Saviours, ex-Watch Them Die), NECROT is one of the most punishing, savage and treacherous death metal acts to ever tread Californian soil. Initially intended to be a side-project, NECROT has since then built a devout following in their native Bay Area and beyond, and have become known as a merciless and bloodthirsty death metal killing machine thanks to their bulldozing live sets and their savage and butchering recordings. Since inception, the band has only made their music available as very short and hard to find demo tapes that are now completely sold out, impossible to find and have become something of a cult object or collector's item, elevating the band's reputation to that of absolute cult and DIY monument in the Bay Area underground metal scene. Taking cues from legends like Asphyx, Bolt Thrower, Grave, Discharge, early Sepultura, early Morbid Angel, and Entombed, NECROT has thus far existed as a power trio with the build and attitude of a bloodthirsty tank. NECROT's music is a literal onslaught of buzz-sawing death metal riffs and spine-rupturing rhythms – an authentic sonic bludgeoning that can batter the listener's flesh into complete submission within seconds, and which owes much of its crude heaviness and primitive ferocity to old-school death metal just as it does to (crust) punk.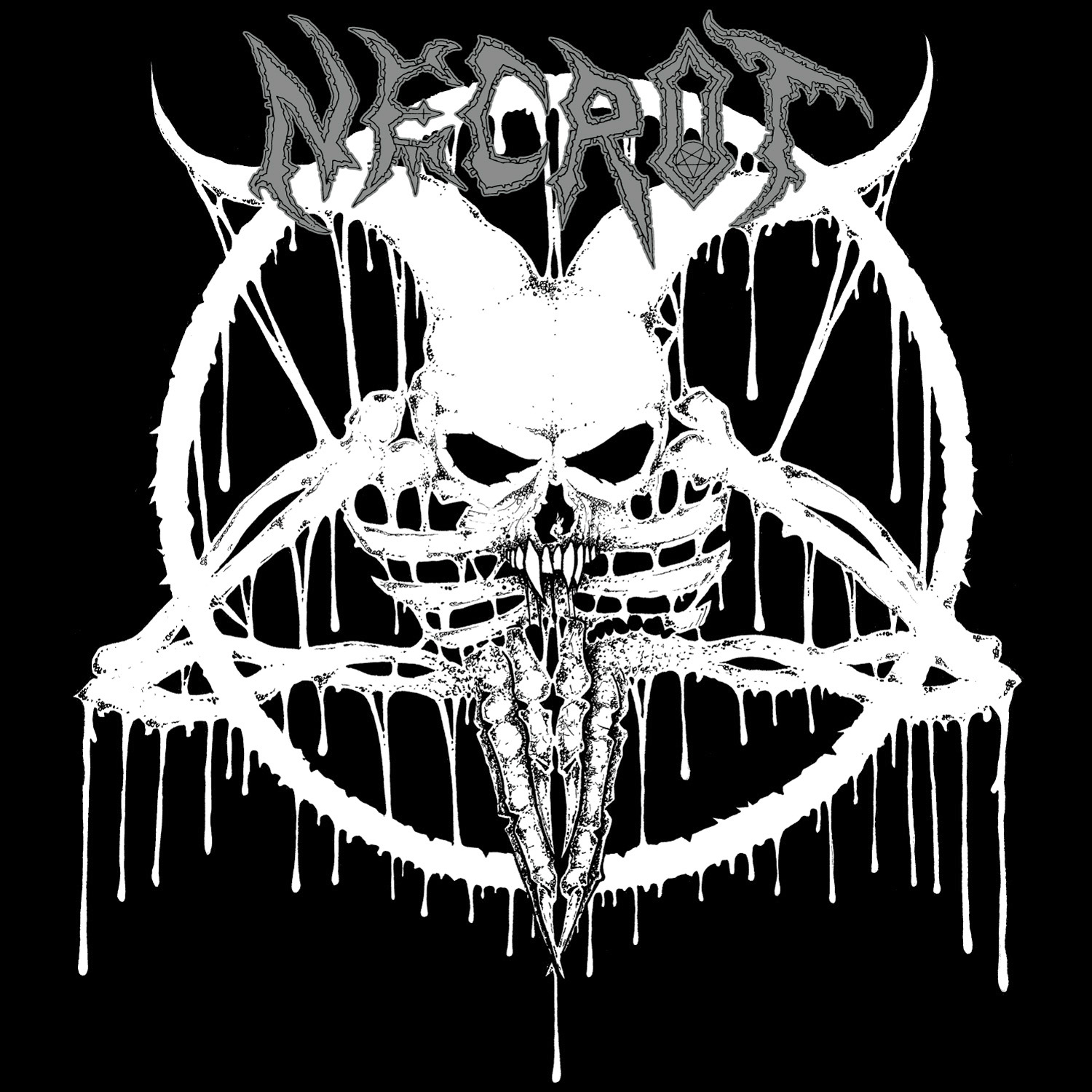 For further info contact liz@earsplitcompound.com.
http://www.facebook.com/cyclesofpain
http://www.tankcrimes.com
http://www.facebook.com/tankcrimes
http://www.tankcrimes.merchtable.com
http://www.sentientruin.com
http://www.facebook.com/SentientRuin
http://www.extremelyrotten.blogspot.com