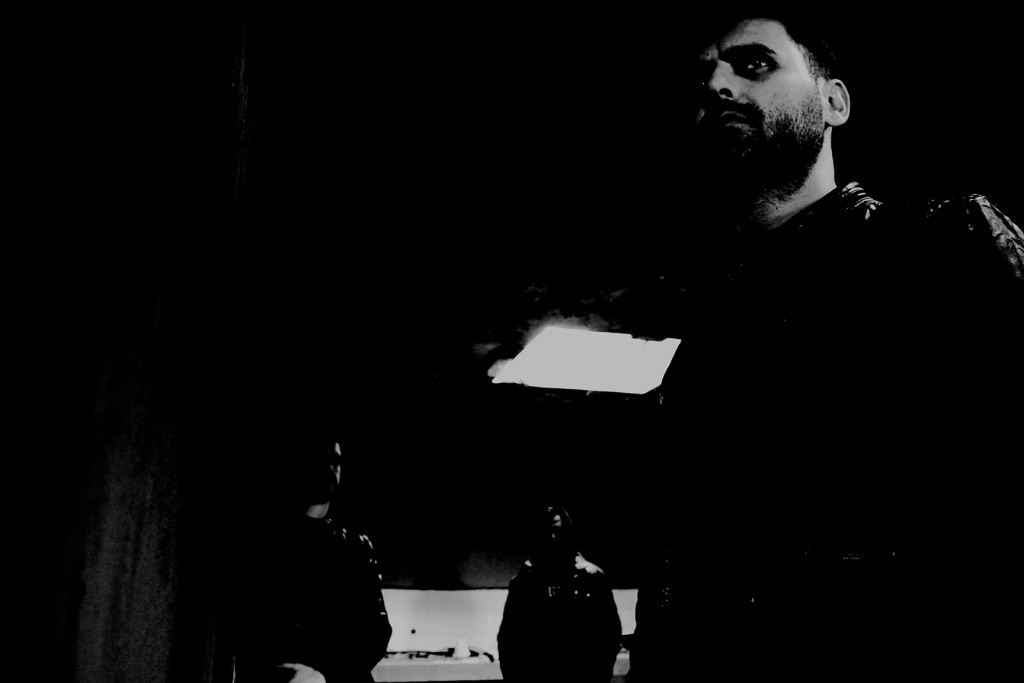 Thessaloniki, Greece's blackened warriors NATVRE'S present the band's second full-length auditory onslaught, Early Cvlts, which is now streaming in its entirety at Decibel Magazine.
"Early Cvlts had a difficult birth, NATVRE'S states. "We put everything we could into making a record that has more on everything than our debut album Wrath. More heaviness, more darkness, more despair, and more evilness. And it's more difficult to do that when you write straightforward songs because you are naked, and you can't hide yourself in the fog of complicity."
Decibel states of the album, "Greek black metal clan NATVRE'S are raw, aggressive and free of any smoke and mirrors… The destructive black metal sounds have been enhanced on Early Cvlts…."
Feel the rapture of NATVRE'S' Early Cvlts at Decibel Magazine RIGHT HERE.
Devotees to the works of Dissection, Watain, Shining, Leviathan, Inquisition, and other purveyors of the blackened arts should not turn a blind eye to Early Cvlts. Argento Records presents the album digitally and on black and limited colored vinyl; due to a manufacturing backlog the LPs have been delayed until early December but fans can find preorders HERE.
NATVRE'S is one of the most destructive black metal units to ever come out of Greece. Formed in 2014, the outfit has been seen supporting the likes of Destroyer 666 and Kawir, and self-released their debut album, Wrath, in 2015. The record immediately sold-out, and was reissued in 2016 through Argento Records as the band was forging new material for its follow-up, which the label now presents as the band's ravaging second album, Early Cvlts. Combining mid-tempo, over-saturated riffs with feral blast beats and lacerating vocals, NATVRE'S create a hateful maelstrom of terror and controlled chaos that is impossible to forget. The Hellenic commandos' torrential maelstrom captured on the album showcases the band's terrorizing yet supremely infectious '90s-inspired blackened arts through eight methodical songs recorded at Stelth Sound Studios and completed with artwork by Luca Devinu.
https://natvresbm.bandcamp.com
https://www.facebook.com/natvres
https://twitter.com/natvres_band
http://www.argentorecords.com
https://www.facebook.com/argentorecords
https://twitter.com/argentorecords
https://argentorecords.bandcamp.com
https://soundcloud.com/argento-records