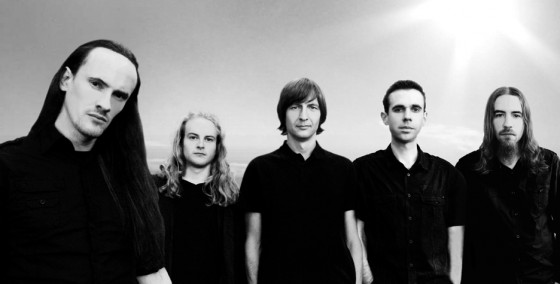 As The Interpreter, the debut studio full-length from UK progressive metal sensation MY SOLILOQUY nears North American release on January 29th via Sensory Records, today fans can hear the first single to be released from the dazzling opus. The fifth track from The Interpreter, "Fractured," is a more than five minute anthem showcasing the extravagant and commanding style of symphonic metal this act delivers.
Stream "Fractured" and check out more on MY SOLILOQUY via metal industry and news portal Metal Insider, RIGHT HERE.
Formed by multi-instrumentalist Pete Morten, of British prog metal legends Threshold, the essence of MY SOLILOQUY is pure forward thinking metal – symphonic keyboards, shredding guitar leads, soaring vocals – all finely woven together through a blend of intricacy and melody into a powerful force. Following a pair of demos and an EP release, Sensory is proud to finally unleash the newly-completed first full-length from this act. With nearly all instrumentation on the recording executed solely by Pete Morten, minus the drumming, The Interpreter flows with over fifty minutes of grand musicianship, expertly mixed and mastered by Rob Aubrey, a mainstay of Marillion's camp for many years.
http://www.mysoliloquy.net
https://www.facebook.com/mysoliloquy
https://twitter.com/MySoliloquyUK
http://www.lasersedgegroup.com
https://www.facebook.com/TheLasersEdge