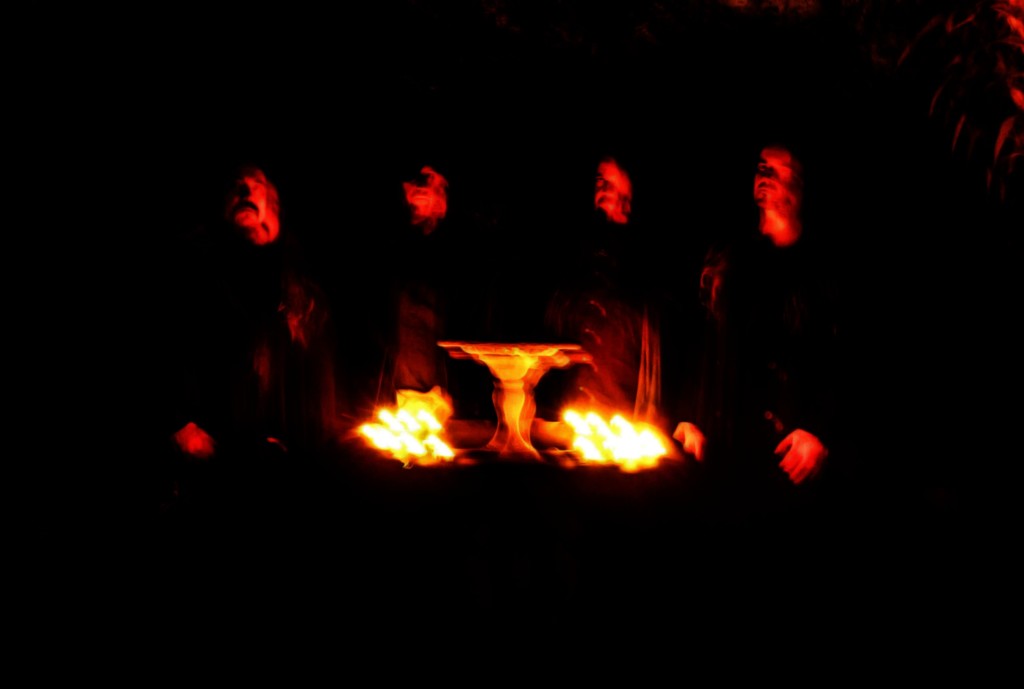 20 Buck Spin presents the long-awaited deluxe vinyl edition of The Book Of Kings, the sprawling, lauded, 2011-released album by Australian funeral doom purveyors, MOURNFUL CONGREGATION, this week issuing details and preorders for the new pressing.
Early in 2018 MOURNFUL CONGREGATION dropped their first album in more than six years, The Incubus Of Karma. The widely acclaimed album was heralded as another landmark for the extreme/funeral doom genre, adding perhaps the brightest jewel to the band's crown. The band traveled to both the US and Europe once again to administer last rites to the faithful.
Back in 2011 the band released another monument to melancholy, the stunningly grandiose The Book Of Kings. Landing in Decibel's Top 40 albums that year, the album was the pinnacle of their progressively-minded dirge to that point and includes what may be the most epic track in a catalog that defines the word, the thirty-plus-minute title track that weaves a tale of regality through the life, death, crowning, and dethronement of nameless kings.
Having begun the year with MOURNFUL CONGREGATION, 20 Buck Spin now sees fit to bookend the 2018 campaign with this gorgeous vinyl edition of The Book Of Kings. Having been requested by fans for several years, this version of the album is now presented on two slabs of vinyl housed in a gatefold cover featuring the original artwork and accented with metallic bronze print, along with a beautiful, full-sized, twelve-page booklet.
The Book Of Kings 2xLP version will see release on December 21st through 20 Buck Spin in North America, with Osmose Productions handling the European release. Find stateside preorders at the 20 Buck Spin webshop HERE and via Bandcamp HERE.
The Book Of Kings 2xLP Track Listing:
A:
The Catechism Of Depression
B:
The Waterless Streams
The Bitter Veils Of Solemnity
C:
The Book Of Kings Pt 1
D:
The Book Of Kings Pt 2
http://www.mournfulcongregation.com
http://www.facebook.com/mournfulcongregation
http://www.20buckspin.com
http://www.facebook.com/20buckspin
http://twitter.com/20buckspinlabel