Washington state-based rock unit MOS GENERATOR will kick off a short US tour later this week with Castle. The ten-date West Coast excursion will commence on November 25th in Seattle, Washington and close December 4th in Los Angeles, California. The band's latest journey follows their recent month-long jaunt through Europe. See all confirmed dates below.
MOS GENERATOR will be touring in support of their latest full-length Abyssinia, out now on Listenable Records. "Abyssinia is the continuation of an open relationship with many musical styles," said guitarist/vocalist Tony Reed of the offering. "This kind of exploration has always been a part of my writing but now I'm letting the flood gates open and I'm welcoming all of my musical influences to flow through the songs. 'Strangest Times' and 'Red Canyons' are very typical MOS GENERATOR style heavy rock songs but tunes like 'Outlander,' which takes a lot from the soundtrack era Pink Floyd, or 'Catspaw,' which sounds like something I would have written at age twenty under the influence of Hüsker Dü and Voivod, move the band into a whole new area that I'm very excited to be moving towards."
In related news, Reed recently discussed the top ten hard rock and heavy metal releases that shaped his musical foundation. Check out his list at Decibel Magazine at THIS LOCATION where you can also hear a full stream of Abyssinia.
Abyssinia is out now on Listenable Records. Order your copy today HERE.
MOS GENERATOR w/ Castle:
11/25/2016 Funhouse – Seattle, WA
11/26/2016 The Shakedown – Bellingham, WA
11/27/2016 Obsidian – Olympia, WA
11/28/2016 The Raven – Portland, OR
11/29/2016 Old Nick's – Eugene, OR
11/30/2016 G Street – Grant's Pass, OR
12/01/2016 Thee Parkside – San Francisco, CA
12/02/2016 Blue Lagoon – Santa Cruz, CA
12/03/2016 The Garage – Ventura, CA
12/04/2016The Complex – Los Angeles, CA
MOS GENERATOR formed during the Winter of 2000 in Port Orchard, Washington from the ashes of a decade-long on-again-off-again collaboration between its three members, all of which are long time veterans of the road and studio. The need to strip down to the basics of hard rock was apparent from the start and continues to be the foundation for the band's recent material. MOS GENERATOR has released six studio albums as well as an album retrospective, a live offering, and a plethora of split 7″ and 12″ singles on such labels as Listenable, Roadburn, Small Stone, Ripple, Nasoni, Lay Bare, Hevi Sike, H42, Devil's Child, and Heavy Psych Sounds and most recently two new EPs, The Firmament (vinyl on Stickman Records) and Lies of Liberty '87 (as yet a digital-only self-release). Said Classic Rock Magazine of Abyssinia, "It recalls early Sabbath on 'As Above, So Below,' and the monolithic 'Easy Evil,' and '60s San Francisco psychedelic rock aboard the scabrous road boogie of 'Red Canyons' and savage 'Catspaw.' The album's last three tracks even wander into prog territory, which the new lineup take in their weighty stride when embroidering the acoustic intro and monastic drop of 'Return From Nowhere.'…Astral-traveling epic 'Outlander' even introduces electric piano and Mellotron…'"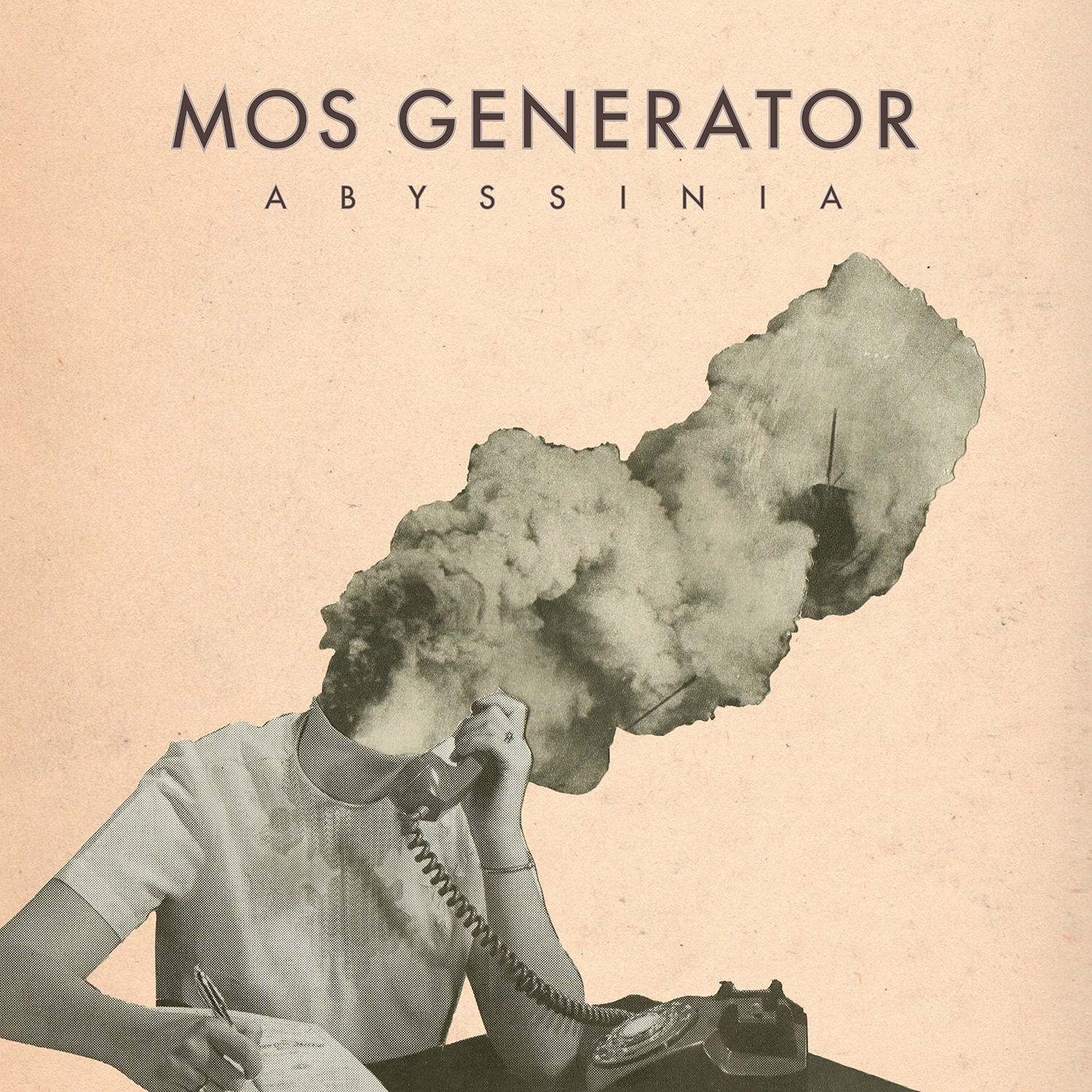 http://www.facebook.com/MosGenerator
http://www.shop-listenable.net
http://www.facebook.com/listenablerecs
http://www.listenable.net