[photo by Carter Murdoch]
Profound Lore Records presents Disgorged From Psychotic Depths, the debut LP from Pacific Northwestern US-based MORTIFERUM. One of the most goring, savage, doom-drenched death metal records of the year, the album is now available to be streamed in its entirety on the eve of its official release.
Disgorged From Psychotic Depths was recorded by Evan Mersky, mixed by Andrew Oswald, mastered by Dan Lowndes, and completed with artwork by Chase Slaker.
Stream MORTIFERUM's Disgorged From Psychotic Depths in its entirety RIGHT HERE.
Disgorged From Psychotic Depths sees official worldwide release via Profound Lore tomorrow, Friday October 11th. Preorders are available at Bandcamp HERE. The CD and LP can be found at the North American webstore HERE, and European webstore HERE.
MORTIFERUM is preparing to tour dates supporting the album. November 1st and 2nd will see them playing Portland and Seattle with Funebrarum, followed by a show with Nightfell in Olympia on November 8th. The band then hits the East Coast for the eleven-city Descension Into Psychotic Depths run from November 13th through 23rd. See all confirmed shows below and watch for new tour dates to be announced in the weeks ahead.
MORTIFERUM Tour Dates:
11/01/2019 Blackwater – Portland, OR w/ Funebrarum
11/02/2019 Highline – Seattle, WA w/ Funebrarum, Grave Dust, Death Cave [info]
11/08/2019 McCoy's Tavern – Olympia WA w/ Nightfell
Descension Into Psychotic Depths:
11/13/2019 The Meatlocker – Montclair, NJ
11/14/2019 Wonderland – Richmond, VA
11/15/2019 Pyre Press – Pittsburgh, PA
11/16/2019 Subterranean – Chicago, IL
11/17/2019 The Black Market – Lakewood, OH
11/18/2019 See-Scape – Toronto, ON
11/19/2019 Piranha Bar – Montreal, QC
11/20/2019 Geno's Rock Club – Portland, ME
11/21/2019 Ralph's Rock Diner – Worcester, MA
11/22/2019 Union Pool – Brooklyn, NY
11/23/2019 Atlas Brew Works – Washington, DC
MORTIFERUM follow-up their lauded 2017 Altar Of Decay demo with their debut LP, Disgorged From Psychotic Depths. With the recognition the band received from within the death metal underground through their demo alongside consistent touring and nonstop live activity, MORTIFERUM had already brought awareness upon themselves as one of the more notable and promising new US death metal bands today.
With Disgorged From Psychotic Depths, the monstrous offering MORTIFERUM have spewed forth crawls as an anguished slab of death doom filth of the most wretched order. Dark and foreboding through monolithic brutal crestfallen riffs and malformed dissonant rhythmic rumblings, Disgorged From Psychotic Depths is a towering and dreadful benefaction of atmospheric imposing death metal ruin and depravity reeking of the stench of the early '90s American and Finnish death metal scenes.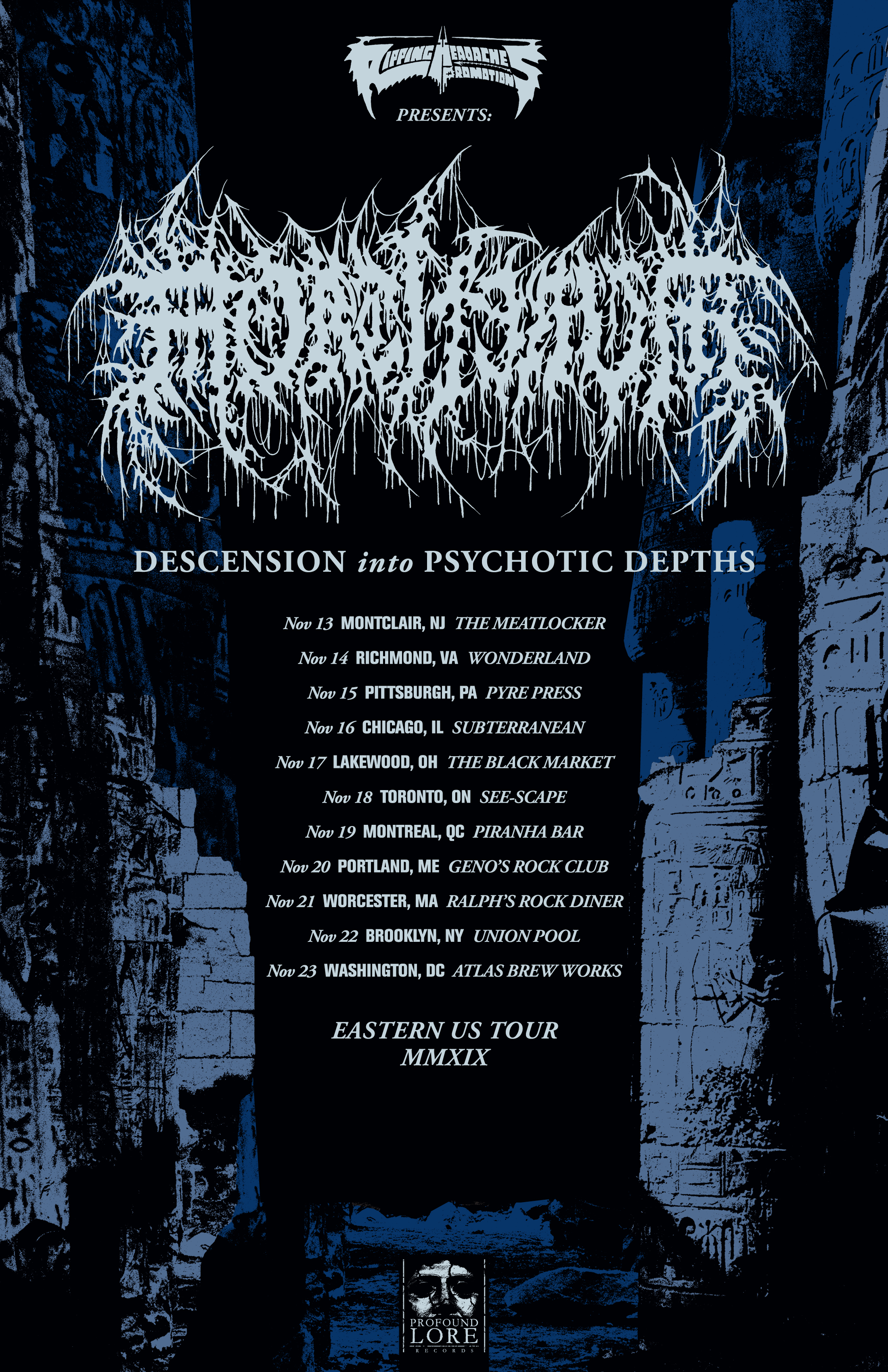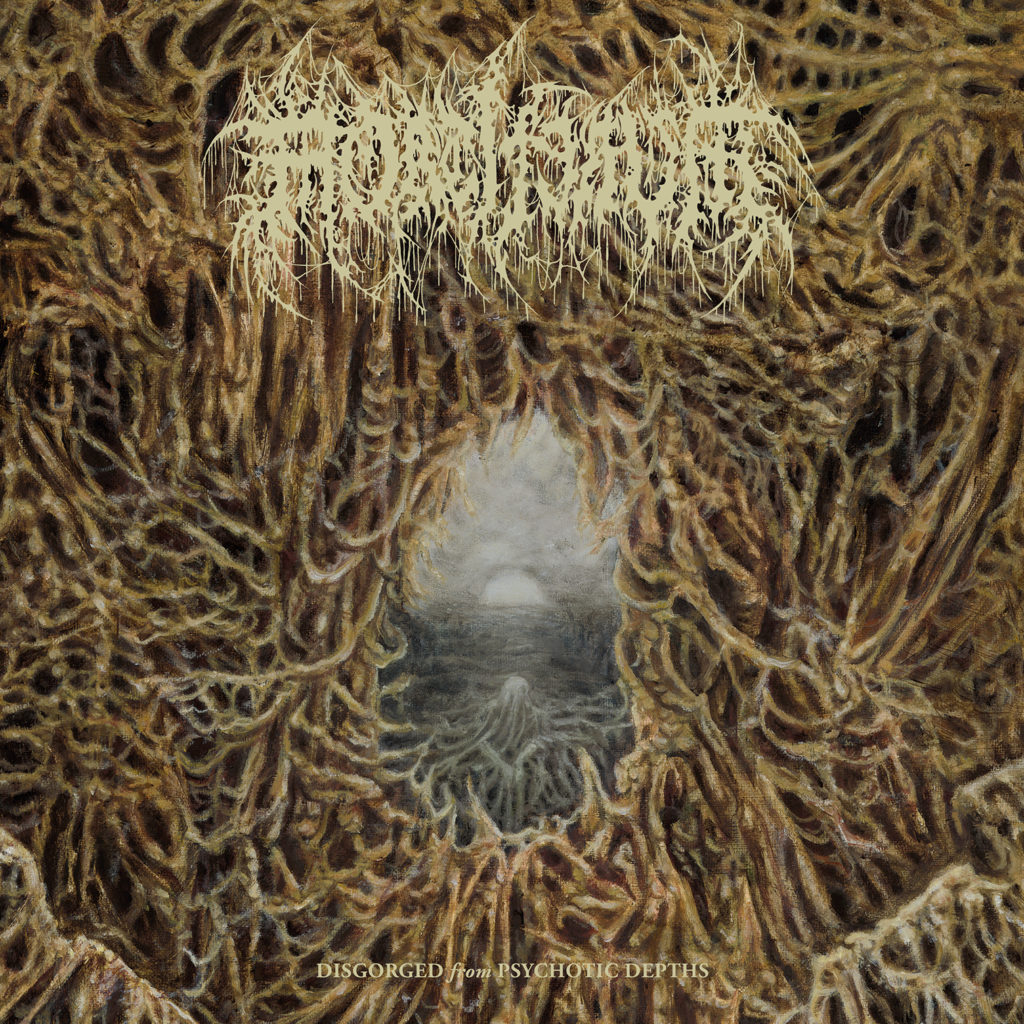 https://mortiferum.bandcamp.com
http://www.profoundlorerecords.com
http://www.facebook.com/profoundlorerecords\
http://www.profoundlorerecords.bandcamp.com