"…a rumbling behemoth of an album…huge in every way possible" — Roadburn
Boston-based doom/sludge collective MORNE is among the recent additions to the 2019 edition of Roadburn in Tilburg, The Netherlands. Their second time performing the prestigious event, MORNE will play on April 13th in the company of the likes of Mono, Myrkur: Folkesange, Marissa Nadler, Deaf Kids, Agrimonia, Sleep, and so many more. For more info, visit: roadburn.com.
MORNE:
4/13/2019 Roadburn @ Koepelhal – Tilburg, NL
MORNE will be supporting their To The Night Unknown full-length, released last month by Armageddon Label. Drubbed, "a rumbling behemoth of an album," and, "huge in every way possible" by the Roadburn organizers, the follow-up to 2013's lauded Shadows long player was captured at New Alliance Audio Productions by Jon Taft (Since The Flood, On The Might Of Princes), mixed by Taft and MORNE, mastered at Audiosiege by Brad Boatright (Mournful Congregation, Abstracter, Integrity, Obituary), and includes the photography and design of Hillarie Jason.
Stream To The Night Unknown at THIS LOCATION.
To The Night Unknown is available on 2xLP, CD, and digital formats. Order your copy today at THIS LOCATION.
Forged in 2005, MORNE is a heavy, atmospheric band based in Boston, Massachusetts. Their style blends doom metal and classic British crust but stretches beyond those boundaries, combining a bleak lyrical style with driving riffs. MORNE's sound would become synonymous with that of early Neurosis while integrating influences from the likes of such bands as Bolt Thrower, Discharge, Swans, and Joy Division. The band has toured the US, Canada, and Europe, and has been part of large festivals such as Roadburn, Hellfest, and Psycho Las Vegas.
"To The Night Unknown…descends on its listener slowly, stifling the light with each passing track." – Decibel Magazine
"It's no simple task to take all of the darkness – and entities hiding in the darkness – in, as the album is gloriously lengthy. The length itself adds to the truly epic feel of the record. The band paints and paints their dark landscape until they've made something to explore and come back to time and time again, looking for something new. Their incorporation of diverse musical components helps ensure something will be found and the album will remain fresh." – New Noise Magazine
"From punching guitars and blasting drums to commanding vocals and brilliant atmosphere, MORNE has filled this album with everything even the most discerning metal connoisseurs desire." – Overdrive Magazine
"…staggeringly heavy. The weight, however, comes from far more than the mountainous low-end tone …and the bone-fracturing impact… The music is wounded, and emotionally wounding…" – No Clean Singing
"…a deeply enjoyable rush of nasty, crusty, heavy doom, so well-arranged I have a hard time moving on to my next assignment." – Angry Metal Guy
"To The Night Unknown far exceeds any previous release. It is more complex in structure, more intriguing and diverse in sound, and delivers with a cleaner, more organic feel." – Nine Circles
"…to those who appreciate textures and expanse in their metal, MORNE has perfected their craft with this record. To The Night Unknown is a coherent mosaic that transcends the trappings of a single genre to become something more than a sum of its parts." – Neufutur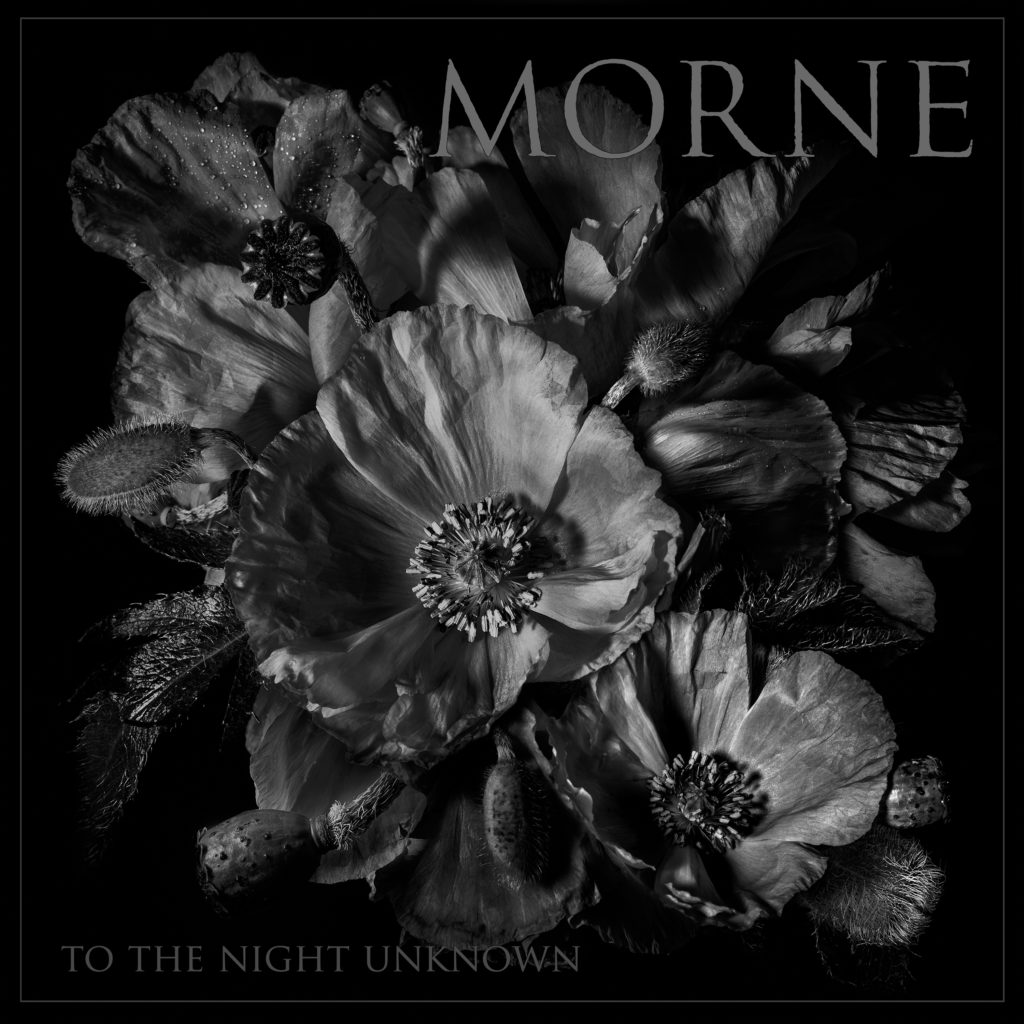 http://www.facebook.com/mornecrust
http://twitter.com/morneband
http://instagram.com/morneband
http://morneband.bandcamp.com
http://morne.storenvy.com
http://www.armageddonshop.com