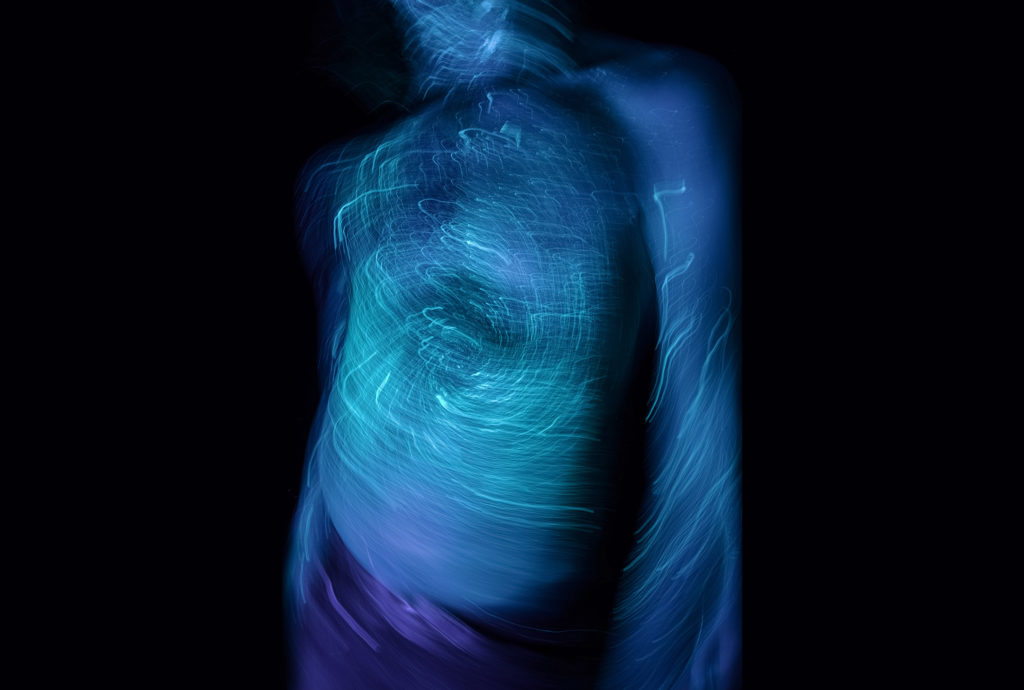 [photo by Mads Salbæk]
Denmark's mysterious black metal act MORILD has released a single advancing their impending debut album, which is nearing February release through Indisciplinarian. The track "En sort sky af minder" – Danish for "A Dark Cloud Of Memories" – makes its public entrance through an exclusive premiere at Decibel Magazine, as preorders for the record are issued.
MORILD's debut album is titled, Så kom mørket og tog mig på ordet En sort sky af minder I afgørende stunder Frosset fast i mit indre Jeg håber det forsvinder med lyset At dø eller blive friwhich translates into English as, "Thus came the darkness and took me by my word A dark cloud of memories In crucial moments Frozen inside of me I hope it disappears with the light To die or become free." The band's blackened sound is should clearly appeal to fans of Wolves In The Throne Room, Deafheaven, Alcest, labelmates Solbrud, and other black/shoegaze metal acts of similar ilk.
Decibel Magazine offers that the LP is, "a slab of atmospheric black metal that immediately brings to mind images of cold, rainy landscapes to match the melodic dirges and distant shrieks of the album," noting how the new single takes the listener, "through quiet ambience and swells of Cascadian-sounding black metal."
Hear MORILD's "En sort sky af minder" only at Decibel RIGHT HERE.
Så kom mørket… will be released February 1st, 2019 on black vinyl and digital formats via Indisciplinarian. The vinyl edition can now be preordered HERE.
On the day of the album's release, MORILD will play an exclusive show at the Danish National Aquarium Den Blå Planet in Copenhagen, which is now sold out.
MORILD Så kom mørket… Release Show:
2/01/2019 The National Danish Aquarium Den Blå Planet – Copenhagen, DK [info]
The black metal quintet MORILD was formed in Copenhagen in January 2016 and in September 2017, the band released the VI EP. MORILD's debut album Så kom mørket… was written following the release of VI in the transition from summer to fall to winter and recorded through the spring and summer of 2018. The album consists of six songs – one for each line in the album title – which MORILD recorded, produced, and mixed themselves, and the cover art was created by Stine Juhl.
http://www.facebook.com/morildcph
http://www.morild.bandcamp.com
https://indisciplinarian.bandcamp.com
http://www.indisciplinarian.com
http://www.facebook.com/indisciplinarian
http://www.earsplitdistro.com