photo by Thomas Laviolette
No Clean Singing is currently streaming the gutting sounds of "Betrayed" from San Diego, California-based death/doom duo MORDOM. The hymn comes by way of the band's Cry Of The Dying World full-length, set to drop next week via Transylvanian Recordings.
Notes the band of the track, "'Betrayed' is about the mass deception of the ultra-rich. They're able to buy the truth and feed whatever lies they want to the lower classes and frame it however they want. They use this to try and convince everyone else that what's in their best interests is in everyone's best interests, even though they're destroying the earth. They hoard more money than they could ever possibly need and leave billions in poverty. They turn us against each other and divide society, all while they remain unaffected. This is a betrayal of the worst kind imaginable. "
Adds No Clean Singing in part, "'Betrayed' lumbers like a massive, shaggy beast. The ultra-slow bass riffing crackles with catastrophic levels of distortion, matched by skull-cracking drum blows and ringing cymbal strikes. The combined effect is crippling in both its massive weight and its feeling of oppressiveness and disgust, an impact made even more intense by the harrowing roars that seem to well up from a fathomless abyss."
Read more and stream MORDOM's "Betrayed" at THIS LOCATION.
MORDOM, featuring members of funeral doom goliaths Cessation, was forged in 2018 by bassist/vocalist Max Hoffman and drummer Nathan Gonzalez. Though Gonzalez didn't play on the band's 2020 Eternal Solitude demo — crowned a "grave monument of a demo" by Decibel Magazine for its "original and soul-stirring sound, quite unlike anything we've heard before" — Hoffman sought him out specifically to assist in the manifestation of latest offering, Cry Of The Dying World. Together, the pair reworked the band's sound, dropping guitars entirely and blending Finnish death/doom influences with sludge, crust punk, and post rock. Above all, the pair seeks to create metal that is simultaneously bleak, punishing, and emotionally moving, expressing living in a world being torn apart by hatred, greed, and climate change.
Recorded, mixed, and produced by Ethan Camp and mastered by Adam Gonsalves with cover art by Caue Piloto, Cry Of The Dying World will be released on CD, cassette, and digitally December 10th. Find preorders at THIS LOCATION.
"Combining the leaden misery of funeral doom, the hideous unconventional songwriting of death metal and the monomaniacal disgust of black metal, MORDOM prove themselves to be preternaturally gifted at transmuting their darkest moods into monstrous moments of crushing sonic majesty." – Decibel Magazine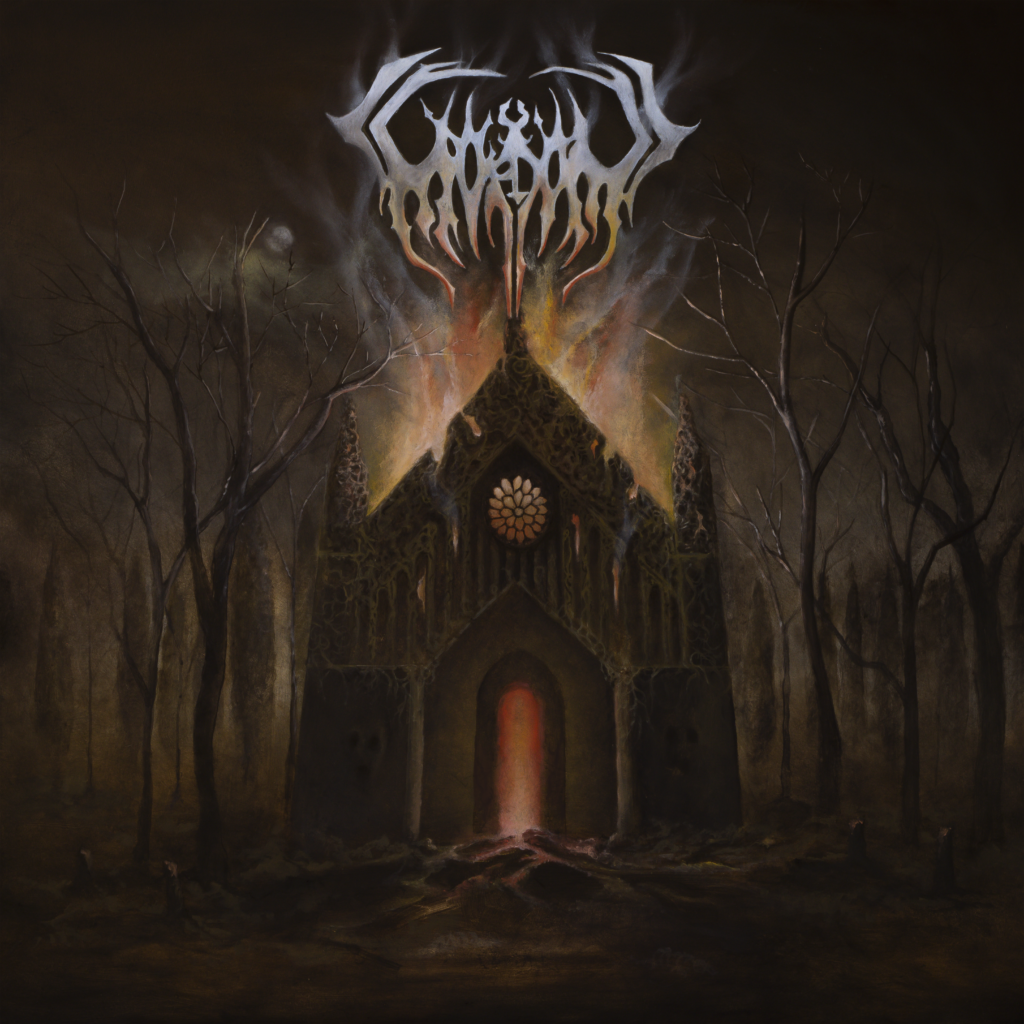 http://www.facebook.com/mordomdeath
http://mordomdeath.bandcamp.com/album/eternal-solitude
http://www.facebook.com/TransylvanianRecordings
http://www.instagam.com/transylvanianrecordings
http://www.transylvaniantapes.bandcamp.com