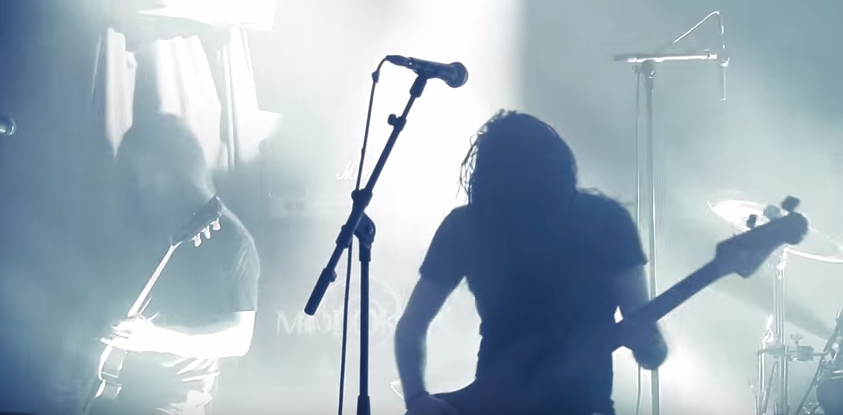 Swedish progressive sludge act, MOLOKEN, recently unleashed their brand new full-length, All Is Left To See, via Temple Of Torturous. In conjunction with its release, today the band has teamed up with Revolver Magazine to premiere their new music video for the track, "Seventh Circle." The clip was caught live while the band performed at Discouraged Festival in Umeå, Sweden in 2014, and showcases MOLOKEN as a highly visual band as the sleek light design flawlessly complements and expands the experience of their already multi-dimensional music.
"'Seventh Circle' deals with the painful acknowledgment that you have reached the end of a circle on your life path," explained the band of their latest psalm of sadness. "And in order to move on, you have no other choice than to dive deep into yourself, accepting your pain to be cleansed and reborn. All is left to see. There's a storm coming and Hell follows in its wake; my vessel capsized; waves come rolling and all is set loose. Beneath a raging light, into the darkness from whence I came…"
View the seven-plus minute "Seventh Circle" via Revolver at THIS LOCATION.
If you missed it, you can also check out the band's visual accompaniment to "Subliminal Hymns," courtesy of Decibel Magazine, at THIS LOCATION as well as the full record, streaming at Arctic Drones HERE.
Out now globally via Temple Of Torturous All Is Left To See is MOLOKEN's first studio offering in four years. Recorded mostly live by Pelle Henriksson at Tonteknik Recording (Refused, Breach, Cult Of Luna, Meshuggah, Entombed), the record boasts thirty corrosive minutes of some of the band's most eclectic, engrossing and traumatizing compositions to date and includes the stark and twisted cover renderings of Costin Chioreanu (Bloodbath, Paradise Lost, My Dying Bride, Ulver etc). A monolithic wall of dread and despair shrouded in sulfuric atmospheres and an overwhelming sentiment of desolation, MOLOKEN's All Is Left To See centers itself around a lyrical concept called mörkrets kärna (Swedish for "darkness core"), and serves as a veritable soundtrack to falling into a pit of misery, depression and paranoia, dragging down loved ones and trying desperately to make sense of it all.
All Is Left To See is available for purchase on CD and digitally HERE.
"It's a lot of variety for the first half of a short record, and it gets even more unconventional from there, melancholy xylophone and strings emerging from the muck. It's almost like a full album of Cult Of Luna segues." – Decibel Magazine
"MOLOKEN take a swing at the ever-moving progressive sludge piñata, filling it up with generous helpings of post-metal and post-hardcore too. The result is a mélange of metal that leaves you feeling twisted, dirty, beaten down and decimated." – MetalSucks
"If you're a fan of the heavier side of the spectrum of atmospheric metal, then this is the record for you. Positioning itself between travel companion and soundtrack to a post-apocalyptic flick, All Is Left To See is the first installment of a virtual trilogy inside the mind's darkest and scariest sides." – Arctic Drones
"All Is Left To See will make your hair stand on end." – Skulls N Bones
"Dirty chords give way to subtle arpeggios. Low in the mix vocals roar to the front. The bass player even gets into the act on the bottom end with Cliff Burton styled fills. The songs are ugly, dissonant, and feel like the stream of consciousness of a man possessed by his own pain." — Glacially Musical
"Varied and nuanced, there are a lot of good ideas on display throughout these 29 minutes and MOLOKEN make the most of the relatively short playing time by filling the album with bleak sounds that captivate and enthrall. Equal parts sludge, hardcore and dark atmosphere, All Is Left To See is enjoyable and recommended." – Wonderbox Metal
"There is a definite tear jerker of an atmosphere here and if you're not in the mood to mope or to throw things against the walls, you might want to look somewhere else. But if you feel as if life and your situation is quite depressing, the music that these Swedes have made should further reinforce that" – New Noise
"There are moments on All Is Left To See that are reminiscent of fellow Swedes Cult Of Luna at their heaviest and darkest; other bits are very much like Converge and there are tinges of Deafheaven as well. MOLOKEN don't just jump from one genre to another sporadically and without thought; the album flows very well and a couple atmospheric interludes (one complete with xylophone) help to bring a little bit of light to the darkness." — Rock N Reel Reviews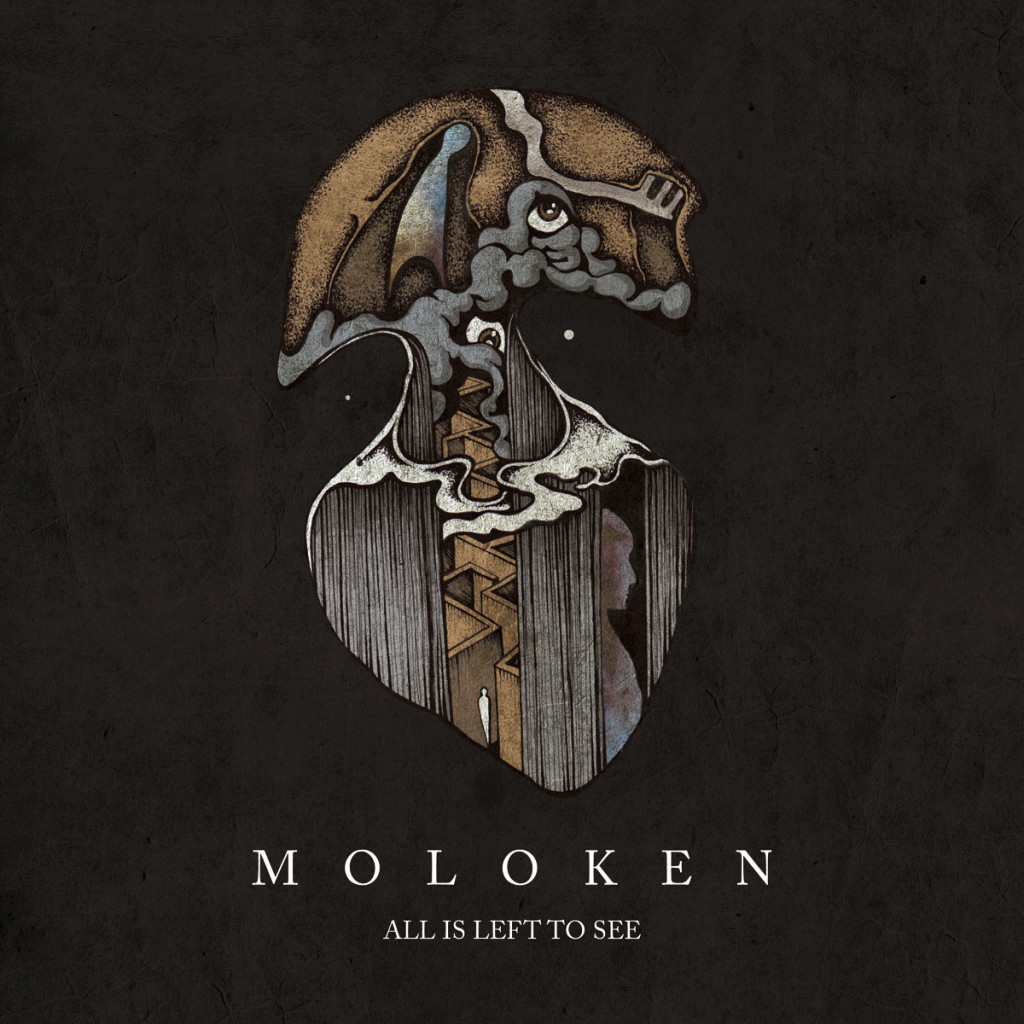 http://www.facebook.com/Molokenofficial
http://www.templeoftorturous.com
http://www.facebook.com/ToTRecords
http://www.templeoftorturous.bandcamp.com