Swedish progressive sludge bringers, MOLOKEN, will kick off a string of tour dates next month in support of their 2015 release All Is Left To See out now via Temple of Torturous. The journey finds MOLOKEN trekking across Europe on a handful of headlining shows as well as six performances opening for Cult Of Luna. Dates begin on April 6th and run through April 16th with an included stop on this year's edition of Roadburn. This latest run marks the band's first trip to the United Kingdom and France.
MOLOKEN:
4/06/2016 Alte Meierei – Kiel, DE
4/07/2016 DIY Cafe – Lille, FR
4/08/2016 The Chunk – Leeds, UK
4/09/2016 The Garage – Glasgow, UK *
4/10/2016 Sound Control – Manchester, UK *
4/11/2016 Islington Assembly Hall – London, UK*
4/12/2016 La Gaite Lyrique – Paris, FR *
4/13/2016 Le Grande Mix – Tourcoing, FR *
4/14/2016 Roadburn Festival- Tilburg, NL *
4/15/2016 Bambi Galore – Hamburg, DE
4/16/2016 Oden – Karlskrona, SE
*Supporting Cult of Luna
Out now globally via Temple Of Torturous, All Is Left To See is MOLOKEN's first studio offering in four years. Recorded mostly live by Pelle Henriksson at Tonteknik Recording (Refused, Breach, Cult Of Luna, Meshuggah, Entombed), the record boasts thirty corrosive minutes of some of the band's most eclectic, engrossing and traumatizing compositions to date and includes the stark and twisted cover renderings of Costin Chioreanu (Bloodbath, Paradise Lost, My Dying Bride, Ulver etc). A monolithic wall of dread and despair shrouded in sulfuric atmospheres and an overwhelming sentiment of desolation, MOLOKEN's All Is Left To See centers itself around a lyrical concept called mörkrets kärna (Swedish for "darkness core"), and serves as a veritable soundtrack to falling into a pit of misery, depression and paranoia, dragging down loved ones and trying desperately to make sense of it all.
All Is Left To See is available for purchase on CD and digitally HERE.
"It's a lot of variety for the first half of a short record, and it gets even more unconventional from there, melancholy xylophone and strings emerging from the muck. It's almost like a full album of Cult Of Luna segues." – Decibel Magazine
"MOLOKEN take a swing at the ever-moving progressive sludge piñata, filling it up with generous helpings of post-metal and post-hardcore too. The result is a mélange of metal that leaves you feeling twisted, dirty, beaten down and decimated." – MetalSucks
"If you feel as if life and your situation is quite depressing, the music that these Swedes have made should further reinforce that." – New Noise Magazine
"All Is Left To See will make your hair stand on end." – Skulls N Bones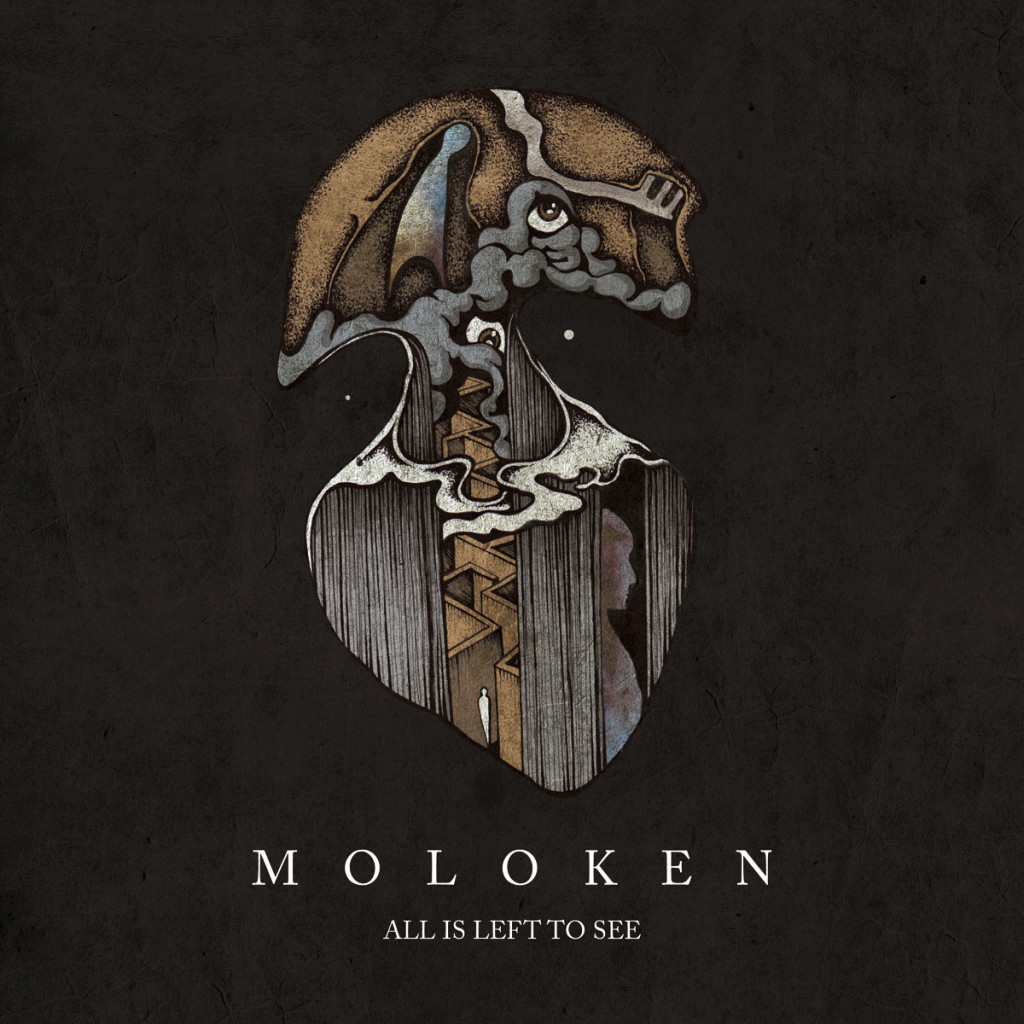 http://www.facebook.com/Molokenofficial
http://www.templeoftorturous.com
http://www.facebook.com/ToTRecords
http://www.templeoftorturous.bandcamp.com