The debut from Chicago-based MINE COLLAPSE will see release in the form of the trio's self-titled EP via Nefarious Industries this week. Recorded with Andy Nelson (Weekend Nachos, Lord Mantis, Harm's Way) at Bricktop Recording, and mastered by Carl Saff (Coliseum, Sofy Major, Young Widows), the explosive first title from MINE COLLAPSE picks up where arbogast, the former act of two members, left off, fusing cranked-up noise crunch, angular-yet-melodic punk hooks, and terminal rhythmic bombast into a rampaging and engaging concoction.
Heavy Blog Is Heavy is streaming Mine Collapse early, raving, "This EP is ridiculously awesome. It's like a combo of hardcore with some post(-) stuff thrown in. The vocals are like classic hardcore style a la Modern Life Is War but the music is very rich with detail and has some great depth to it. This Chicago act has impressed me thoroughly with such a strong release…"
Hear the debut from MINE COLLAPSE early at Heavy Blog Is Heavy RIGHT HERE.
The self-titled debut from MINE COLLAPSE delves into a uniquely heavy, jagged, sludge-punk sound. Clocking in at twenty-two minutes, the four-song EP shows layers of frantic noise rock and doom riffage stacked atop its jazz-infused pummeling drum style. Influences range from contemporary heavy bands – think Torche, Queens Of The Stone Age, Don Caballero, Boris, and The Austerity Program – to old-school nineties AmRep bands à  la Helmet, Jesus Lizard, and Unsane. Throughout Mine Collapse, a running lyrical theme attempts to, in the words of the band, "address the frustrations in the face of a corporatized culture and the inevitable surrender to it."
Mine Collapse sees release this Friday, July 22nd, on CD and through all prime digital retailers; preorders are available through Nefarious Inudustries HERE and through the band HERE.
MINE COLLAPSE's release show for the EP sees the band supporting Child Bite and SNAFU on July 30th. Additional tour dates following the release of the record will be announced shortly.
MINE COLLAPSE EP Release Show:
7/30/2016 Burlington – Chicago, IL w/ Child Bite, SNAFU, Den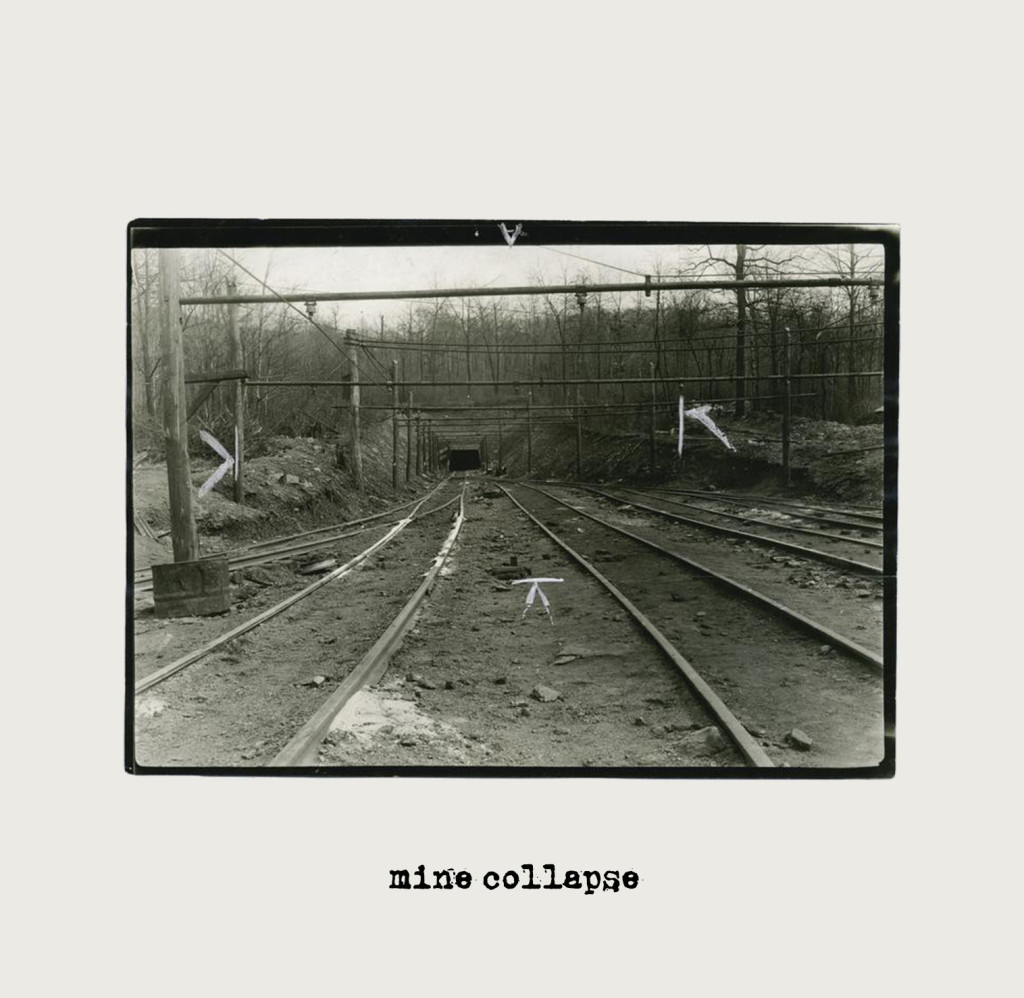 http://www.minecollapse.com
https://www.facebook.com/minecollapse
https://minecollapse.bandcamp.com
http://www.facebook.com/NefariousIndustries
http://www.nefariousindustries.com
http://www.twitter.com/NefariousInd