photos by Dakota Gordon
"Fractured Anvil" is the new pummeling single from Australian hardcore/metal quartet MENTAL CAVITY, issued today as their third LP, Mass Rebel Infest, is set to be released this Friday through Creator-Destructor Records.
MENTAL CAVITY spent the long months of lockdown during 2020 writing and recording Mass Rebel Infest as a follow up to Neuro Siege, released in 2019 via Brilliant Emperor Records. Armed with a drive to never slow down or let the difficult circumstances of isolation and quarantine keep them from working on new material, the band recorded Mass Rebel Infest themselves in their hometowns in Canberra and Melbourne in late 2020. The new LP sees the band continuing to refine their sound, taking influence from bands such as Morbid Angel, Tragedy, Crowbar, and Autopsy, intertwining death metal riffing and vocals with punk and crustier d-beat pacing and attack.
Recorded by the band, Mass Rebel Infest was mixed by Taylor Young at The Pit Recording Studio (Nails, Xibalba, God's Hate) and mastered by Brad Boatright at Audiosiege (Obituary, Integrity, Kruelty). The added tonal brutality brought to the front by these two modern legends of production, and with covers of Cro-Mags and Disrupt rounding-out the album, cements Mass Rebel Infest as MENTAL CAVITY's most compelling and destructive material to date.
MENTAL CAVITY's Aaron Osbourne writes, "When I first heard the riffs for this song, I was very stoked on how heavy and slow it was throughout, obviously it's got some fast parts, but it just keeps coming back to that heavy intro/chorus riff. I was trying to think of how I could describe what my ears heard in words, and I landed on 'smashing something heavy' so 'Fractured Anvil' is what it became."
Tune in and unleash MENTAL CAVITY's "Fractured Anvil" now at THIS LOCATION.
Mass Rebel Infest will see release on LP, cassette, and all digital platforms this Fiday, June 25th, the vinyl pressed in a run of 250 copies on electric blue with black splatter, and the cassette limited to 100 copies. Find preorders at Bandcamp HERE and the Creator-Destructor webshop HERE.
Watch for additional news to post surrounding the release of the album.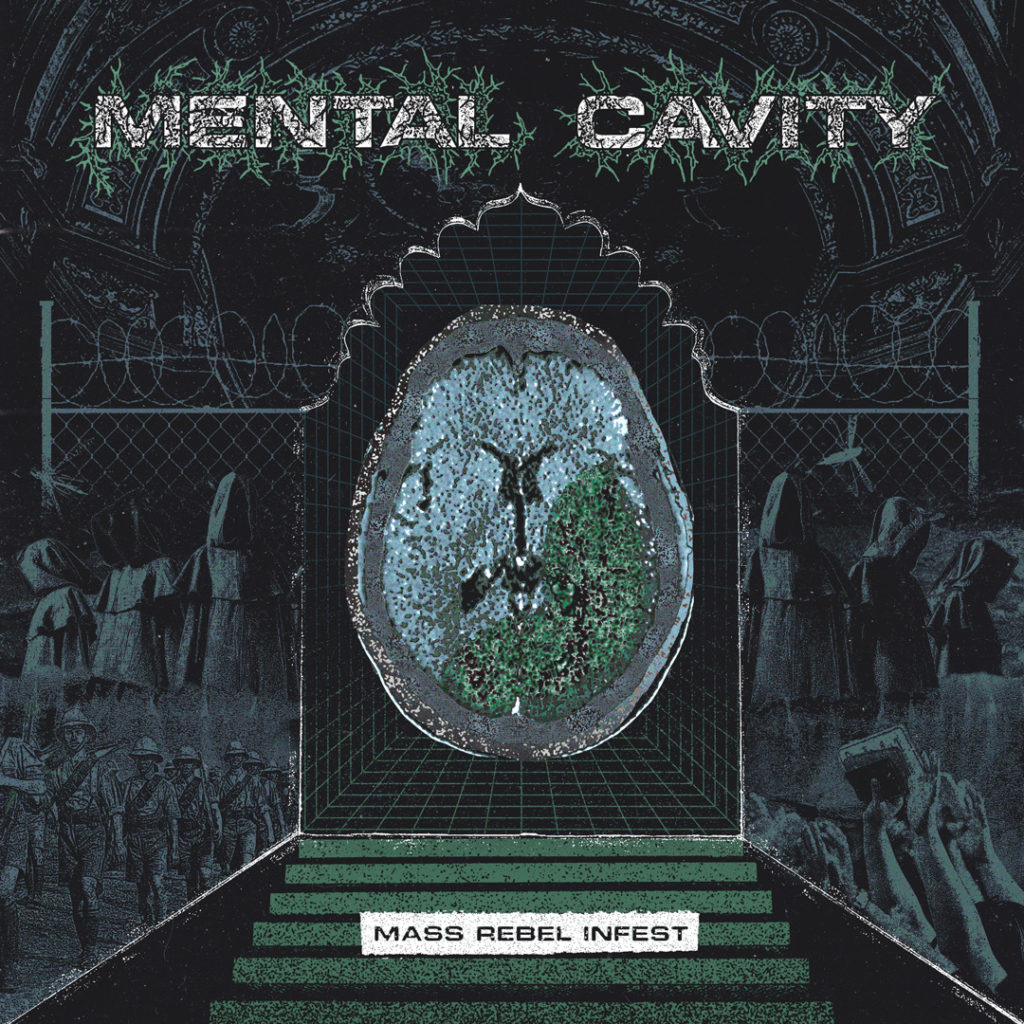 https://www.facebook.com/mentalcavity
https://www.instagram.com/mentalcavity
https://mentalcavity.bandcamp.com
http://www.creator-destructor.com
http://www.facebook.com/creatordestructorrecords
http://www.twitter.com/CD_Records
http://www.creator-destructor.bandcamp.com
https://www.instagram.com/creator_destructor_records