Creator-Destructor Records has confirmed the June release of Mass Rebel Infest, the new LP from Canberra, Australia-based hardcore/metal juggernaut MENTAL CAVITY. Alongside the album's cover art, track listing, preorders, and more, the lead single "Downtrodden" – which features a guest guitar solo by Taylor Young – has been issued.
The cross-genre quartet MENTAL CAVITY spent the long months of lockdown during 2020 writing and recording Mass Rebel Infest, as a follow up to Neuro Siege, released in 2019 via Brilliant Emperor Records. Mass Rebel Infest sees the band continuing to refine their sound, taking influence from bands such as Morbid Angel, Tragedy, Crowbar, and Autopsy, intertwining death metal riffing and vocals with punk and crustier d-beat pacing and attack.
Armed with a drive to never slow down or let the difficult circumstances of isolation and quarantine keep them from working on new material, MENTAL CAVITY recorded Mass Rebel Infest themselves in their hometowns in Canberra and Melbourne in late 2020. The album was mixed by Taylor Young at The Pit Recording Studio in Van Nuys, California (God's Hate, Zous, ex-Nails), and mastered by Brad Boatright at Audiosiege in Portland, Oregon (Obituary, Integrity, Kruelty). The added tonal brutality brought to the front by these two modern legends of production, and with covers of Cro-Mags and Disrupt rounding-out the album, cements Mass Rebel Infest as MENTAL CAVITY's finest release to date.
Vocalist/guitarist Aaron Osborne reveals, "'Downtrodden' is one of the first songs that I really vibed on for the record, it has a good collection of everything I like about MENTAL CAVITY; heavy slow parts, faster d-beat sections, and a bit of death metal groove. Lyrically, the song is about groups of people that get pushed to the margins of society and stepped over time and again by the structures that are designed to support them, and in turn benefit the higher powers instead. This is obviously shit, and it permeates through all of society, so why not yell about it? Taylor Young, who mixed the record, was kind enough to rip a quick guitar solo on it as well. One of my favorites from the album for sure."
Listen to MENTAL CAVITY's brutalizing "Downtrodden" RIGHT HERE.
Creator-Destructor Records will deploy MENTAL CAVITY's Mass Rebel Infest on LP, cassette, and all digital platforms on June 25th, the vinyl pressed in a run of 250 copies on electric blue with black splatter, and the cassette is limited to 100 copies. Find preorders at Bandcamp HERE and the label webshop HERE.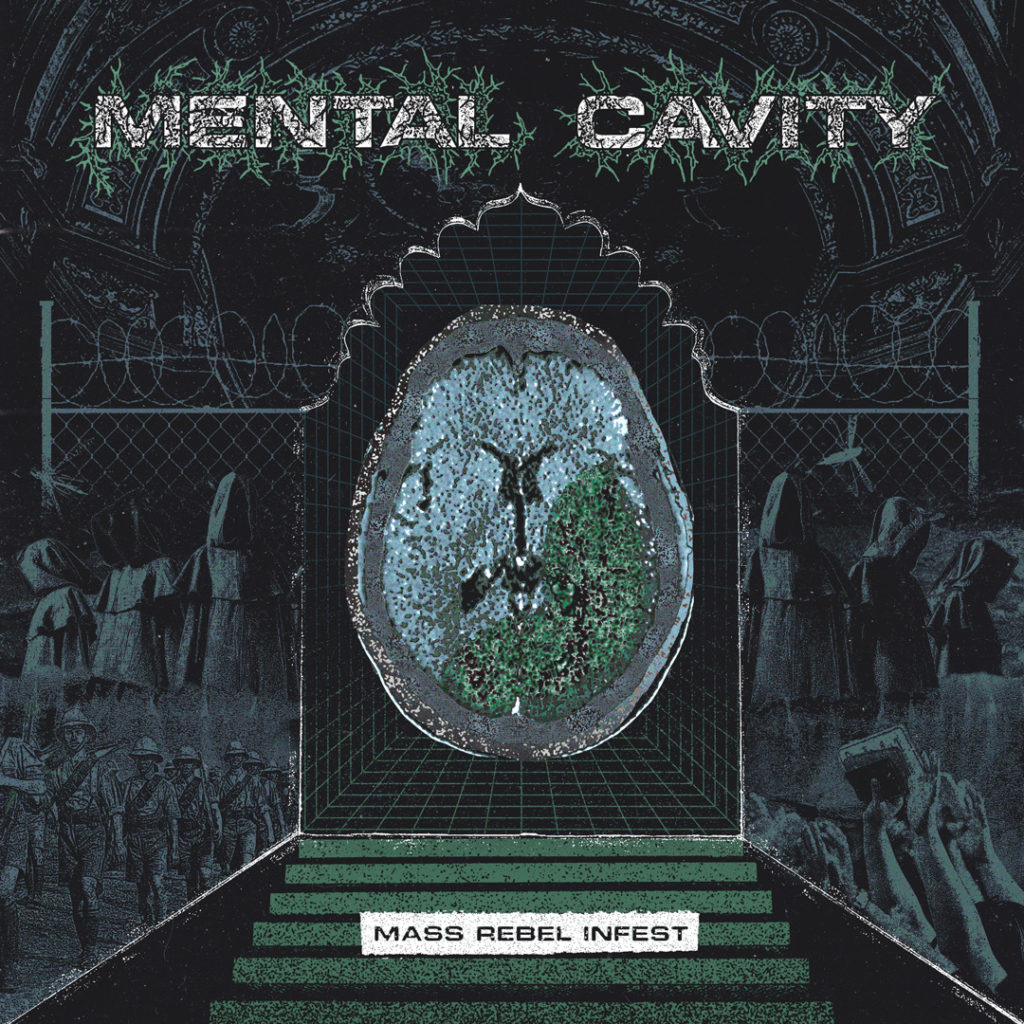 Mass Rebel Infest Track Listing:
1. Interred, Awoke
2. Fractured Anvil
3. Mask Tearer
4. Downtrodden
5. Micro Brain Foot Soldier
6. Anointing The Filth
7. Place Of Ease
8. Apparite
9. The Portal
10. Infest
11. It's The Limit (Cro-Mags cover)
12. Mindlock (Disrupt cover)
MENTAL CAVITY:
Aaron Osborne – vocals/guitar
Alex Young – vocals/bass
Rohan Todd – guitar/vocals
Simon Murphy – drums
https://www.facebook.com/mentalcavity
https://www.instagram.com/mentalcavity
https://mentalcavity.bandcamp.com
http://www.creator-destructor.com
http://www.facebook.com/creatordestructorrecords
http://www.twitter.com/CD_Records
http://www.creator-destructor.bandcamp.com
https://www.instagram.com/creator_destructor_records