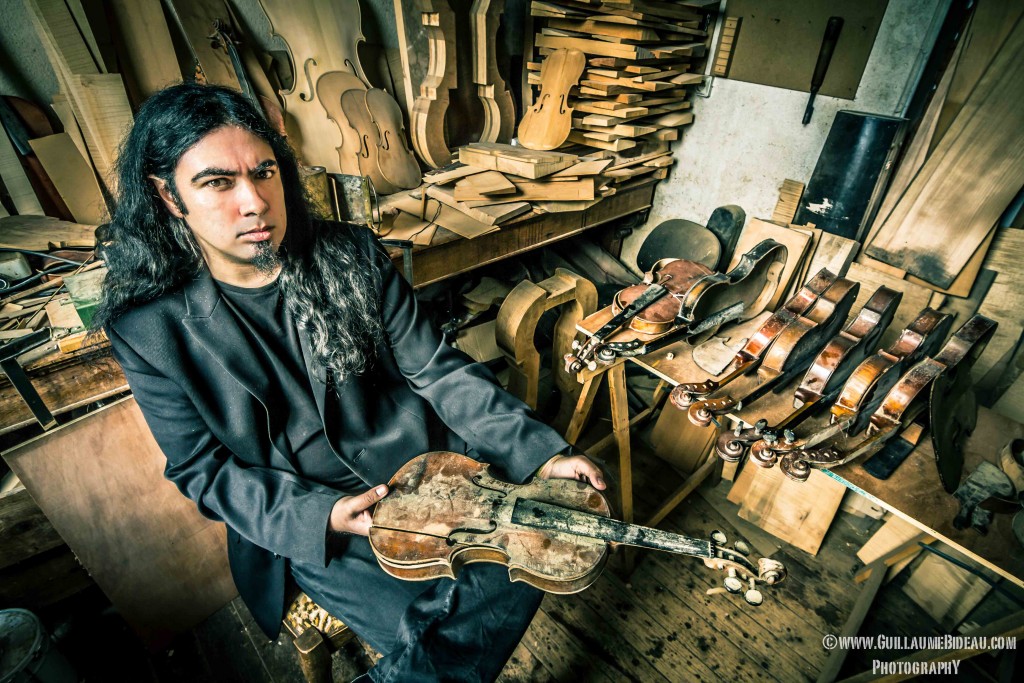 MELTED SPACE is proud to announce a new album for November 2017. Recording sessions have started this week with François-Maxime Boutault in Bordeaux (France), with additional recording sessions planned in the Czech Republic, Sweden, United States, Norway, and more.
The outfit's founder Pierre Le Pape comments, "I can't wait to share the nine new songs with you guys and go back on the road with all the crew! This album should bring some new sides of the MELTED SPACE universe; different sounds, different voices… I'm very proud of it and I can't wait to start to production process!"
MELTED SPACE is a France-based metal opera project featuring a huge roster of guest musicians and vocalists. The outfit's first album, The Great Lie, was released in October 2015 through Sensory Records, the record including internationally-revered vocalists and musicians including members of Morbid Angel, Mayhem, Sunn O))), Dark Tranquillity, Orphaned Land, Shining, Ayreon, Sirenia, and the entire cast of The City of Prague Philarmonic Orchestra. Founding creator and composer Pierre le Pape, who bears a master degree in classical music and movie scores, creates a modern opera that takes over the classical codes, including numerous characters, scenario, powerful orchestral arrangements and varied ambiances, all set to skilled and catchy songwriting and amazing casting.
After the outfit's European tour with Symphony X and Myrath, the live lineup of MELTED SPACE decided to reconstruct and remix several songs with vocal contributions from the live crew from the venture. These three new versions were collected in Remix Remodel, with new track versions as remixed by Beau Hill (producer, Europe, Alice Cooper, Ratt), After Forever's Joost Van Den Broeck, and François-Maxime Boutault (producer, Dagoba, others), with mastering handled at Fascination Street Studio by Tony Lindgren.
Additional details on the new MELTED SPACE opus will be issued during the Summer months.
http://www.facebook.com/meltedspace
https://twitter.com/meltedspace
https://www.instagram.com/meltedspace
http://www.lasersedgegroup.com
http://www.facebook.com/TheLasersEdge
http://www.twitter.com/thelasersedge