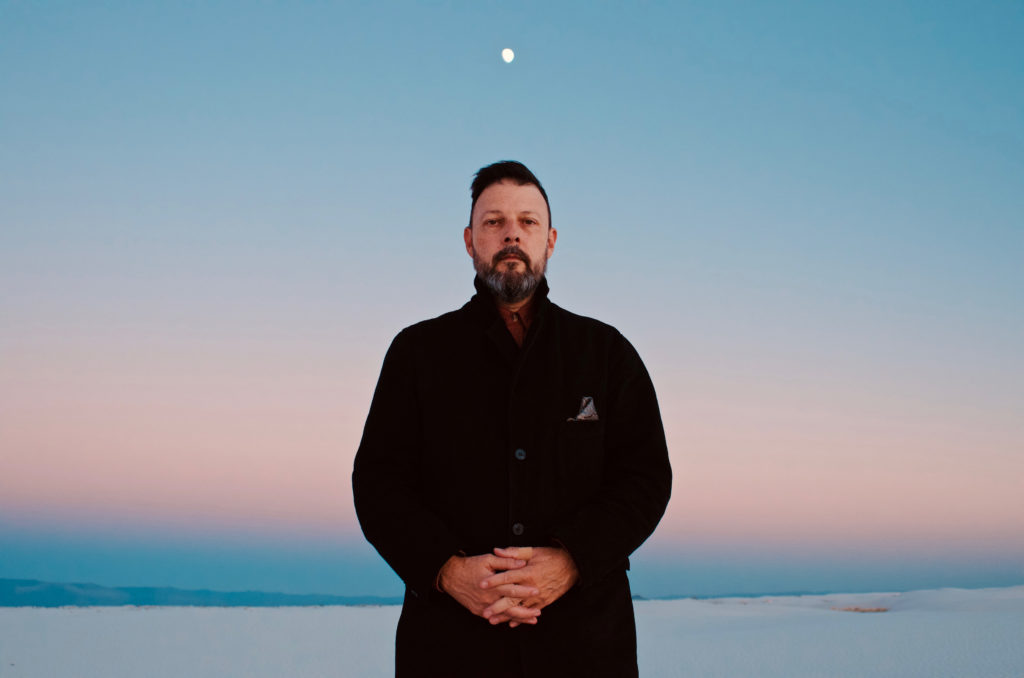 [photos by Jennifer Deutrom]
Austin, Texas-based multi-instrumentalist MARK DEUTROM (Bellringer, ex-Melvins, Clown Alley) presents his latest hallucinogenic solo album, The Blue Bird. The first work under the MARK DEUTROM name in almost six years, the anxiously anticipated album sees release tomorrow through Season Of Mist and streaming in its entirety.
Through thirteen diverse tracks, The Blue Bird delivers over fifty minutes of intoxicating, surreal rock, exploring melody, space, nuance, and volume as it flows from track-to-track like a prismatic audio storybook. From classic unconventional heaviness to fever dream haziness, MARK DEUTROM's approach moves from strength to strength without ever letting his foot off the gas. The Blue Bird is rock grandeur, oozing poise and purpose, and has all the hallmarks to be an abiding piece of heavy rock history.
DEUTROM offers with the release the album, "A thread of sentimentality represented by the blue bird runs from the late 19th century, through the 20th, vanishing behind the fog of digital ascendancy in the 21st… or maybe it's just over the hill."
Stream MARK DEUTROM's The Blue Bird at YouTube RIGHT HERE and see the "Maximum Hemingway" official music video HERE.
The Blue Bird sees MARK DEUTROM performing vocals, guitar, bass, keyboards, and more. Bellringer's live percussionist RL Hulsman (Robert Plant, Nashville Pussy, Tarbox Ramblers) handles the drums for the album, with guest drums/percussion and vibraphone on "Hell Is A City" and drums/percussion on "They Have Won" by Aaron Lack, upright bass on "Hell Is A City" and "They Have Won" by G. Pat Harris, and alto saxophone on "They Have Won" by Joe Morales. The album was recorded at Estuary Recording Facility in Austin, produced by MARK DEUTROM, engineered by Chico Jones, with mixing and additional engineering by Chad Bamford, and mastering and additional engineering by Bernd Heinrauch. The bandleader's wife Jennifer Deutrom handled the album's cover art, photography, and video creation.
The Blue Bird is out tomorrow, Friday, January 4th on CD, LP, and all digital platforms, with each format featuring a slightly different track listing and arrangement. Season Of Mist also recently reissued MARK DEUTROM's back-catalog including The Silent Treatment, The Value Of Decay, Brief Sensuality & Western Violence, and Bellringer on all platforms.
Place orders for The Blue Bird and the reissued MARK DEUTROM titles at the Season Of Mist webshop RIGHT HERE and through all digital providers.
Following the release of The Blue Bird, MARK DEUTROM and the Bellringer live lineup featuring drummer RL Hulsman and bassist Brian Ramirez will tour in support of the album. Watch for live actions to be announced shortly.
MARK DEUTROM is a renowned guitarist, composer, songwriter, and producer. He studied composition at California Institute of the Arts in Valencia, where he attended seminars with such composers as John Cage, Lou Harrison, Morton Feldman, Aaron Copland, and Morton Subotnick. In 1986, MARK DEUTROM co-founded Alchemy Records in San Francisco. During his time at the label he produced a record for his own band, Clown Alley, as well as records for scene stalwarts Sacrilege, Melvins, RKL, and Neurosis. Mark also released records for bands such as Poison Idea, Virulence, and more.
DEUTROM was invited to play bass in the Melvins in 1993 where he remained until 1998. During this period, he contributed material to the albums Prick, Stoner Witch, Stag, Honky, and additional releases, while the band toured with Tool, Nirvana, Nine Inch Nails, Kiss, and Rush, among others. In 2006, MARK DEUTROM was invited to collaborate with Sunn O))) on various live dates in the USA and Europe.
DEUTROM has released various solo projects and continues to produce for other bands. His band Bellringer has served as the main live vehicle for his music and also collaborations with other musicians. Bellringer released their latest album Jettison in 2016.
"…Deutrom continues to craft his own epic narratives." – Popdose
"If his work both before and after the Melvins is any indication, Mark Deutrom deserves a lot more credit… in the career of arguably the greatest hard rock band of all time." – Noisey
"one gets a sense of the LP's cinematic scope and Deutrom's deft touches as a writer, arranger, performer, and producer. Neither a full-on sonic assault nor an overly polite pop journey, the track encapsulates a diverse range of moods in a singular fashion that speaks to Deutrom's particular genius." – Pop Matters, on the track "Nothing Out There"
"This is an album that seems to invite the listener to get lost in its many layers, to really sink your teeth into the variety of ideas that he outlines here and then begin to understand that there is a lot more to this than meets the eye." – Two Guys Metal Reviews
"His work tells a story, but it's less a straightforward narrative and more a collection of pieces presented by a speaker who knows his way around and then some. This speaker has their hand out for the listener, beckoning them to come along for the journey. 5/5" – Captured Howls
"…excellent, creative rock music that gets under your skin in just the right ways." – Duluth Trading Tribune News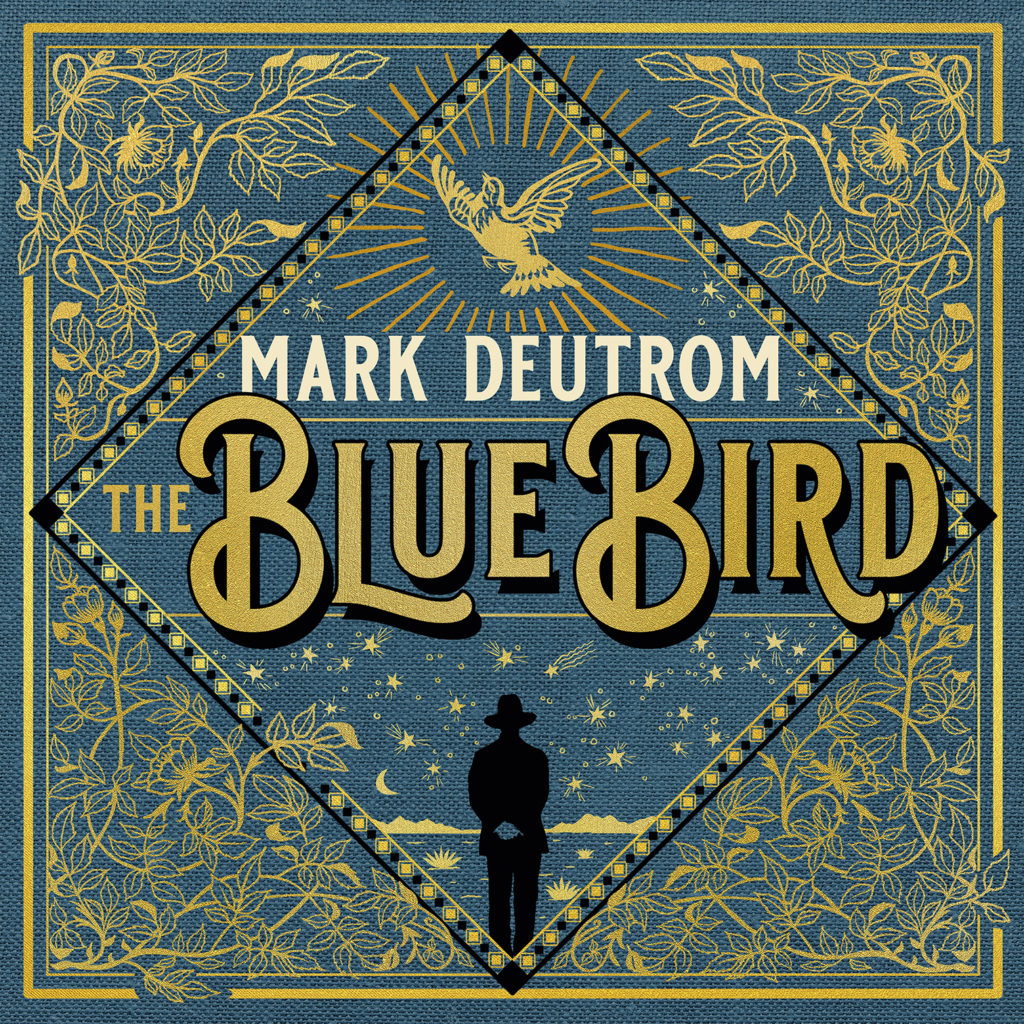 http://www.markdeutrom.com
https://www.instagram.com/markdeutrom_music
https://markdeutrom.bandcamp.com
https://www.facebook.com/markdeutrom
http://www.bellringeratx.com
http://www.season-of-mist.com
http://www.facebook.com/seasonofmistofficial
https://www.instagram.com/seasonofmistofficial
https://twitter.com/SeasonofMist