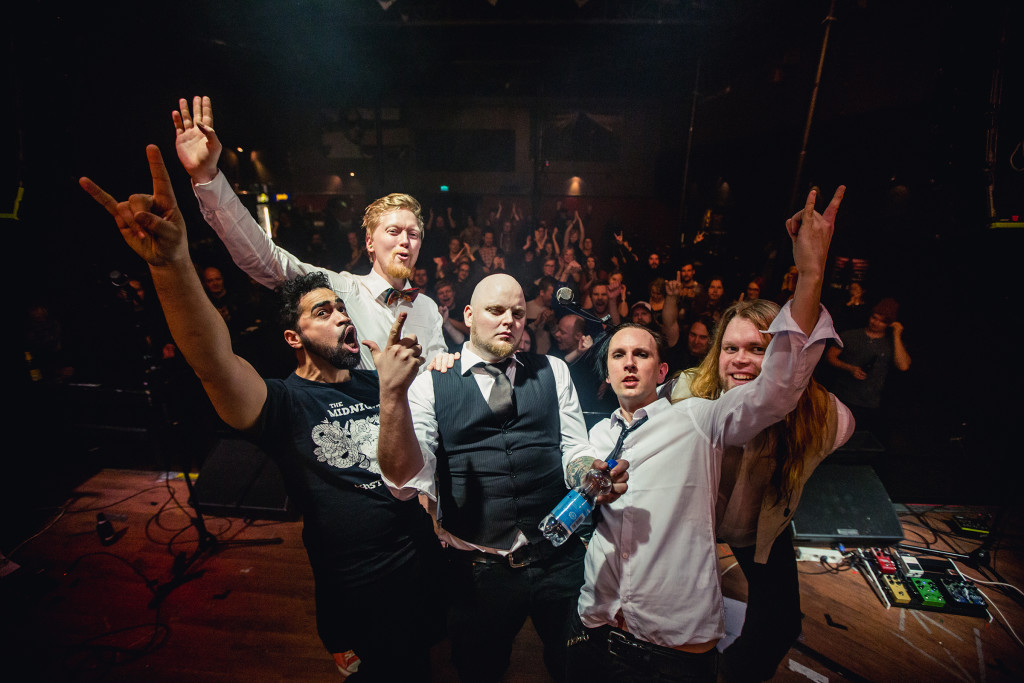 The Heat is the forthcoming full-length from Finnish rockers MANGOO (pronounced "man go"), slated to drop next month via Small Stone. On the Turku-based outfit's third full-length, they come backed by a wall of thick, fuzz-fueled guitars and hard-hitting drums with an added sprinkling of analog synth sounds. Combined they result in a sound truly the band's own – someplace between grunge, classic heavy rock, and a progressive psychedelic spaciousness that refuses any and all boundaries of style between rock and metal and beyond.
Today The Obelisk is pleased to unveil the band's official new video clip for first single, "Relief."
Relays the band, "We shot our part in a day in our rehearsal space in an old lingerie factory in Turku, Finland. The talented director Atte Heinonen then took it to the next level with his amazing storytelling and visuals. We are honored and grateful for all the work he put in for basically no money at all."
Adds director Atte Heinonen, "To me this is quite a personal piece of work. In my interpretation the song somehow deals with passion. Making this video has at times pushed me to the edge and that's probably one of the reasons why the protagonist became a burned out man. I bounced some ideas around with Juha Koivisto and fairly quickly came up with the structure of the story that turned into the final script. This video is very much my own work. I, for example, had to make the dagger by hand. I also had to learn more advanced makeup techniques. This was a very challenging and fun project that taught me a lot of new things."
Watch MANGOO's "Relief" video alongside and in-depth review of The Heat via The Obelisk at THIS LOCATION.
The Heat will see release via Small Stone on December 8th, 2017. Preorders are currently available at THIS LOCATION.
MANGOO have been busting out the fuzz since 2005 when they released their untitled debut EP. Countless beers, shows, and drummers later in 2009 the first full-length, Neolithic, was released on 7:45 Records. With a firm lineup of vocalist/guitarist Richard "Pickles" Dahllund, guitarist/backing vocalist Mathias "Mattarn" Ã…kerlund, bassist/backing vocalist Igor del Toro, drummer/backing vocalist Teemu Pulkkinen, and keyboardist/backing vocalist/noisemaker/engineer Niklas Björklund, they engage new expanses as they follow-up their 2012 Small Stone debut, Neverland, with the eleven songs of The Heat.
Mega-choruses like "Get Away" and "Grey Belly" provide landmarks while MANGOO brings psychedelic heft to "Beyond The Sky" and the title-track, which, at seven minutes, seems to draw together everything the album that shares its name has to offer – except perhaps in the closing cover of Eddie Murphy's 1985 single "Party All The Time." Not that they needed to remind listeners to stay on their toes because you never know what's coming when MANGOO emerges from the studio, but suffice it to say the track remains an earworm for the ages.
All told, MANGOO's The Heat is fifty-three minutes of masterful heavy rock and roll of inimitable personality and unmistakable songcraft. It is a welcome return after half a decade from a band who have obviously not been wasting their time in terms of growth and forward progression, and a surefire highlight for any underground heads lucky enough to take it on.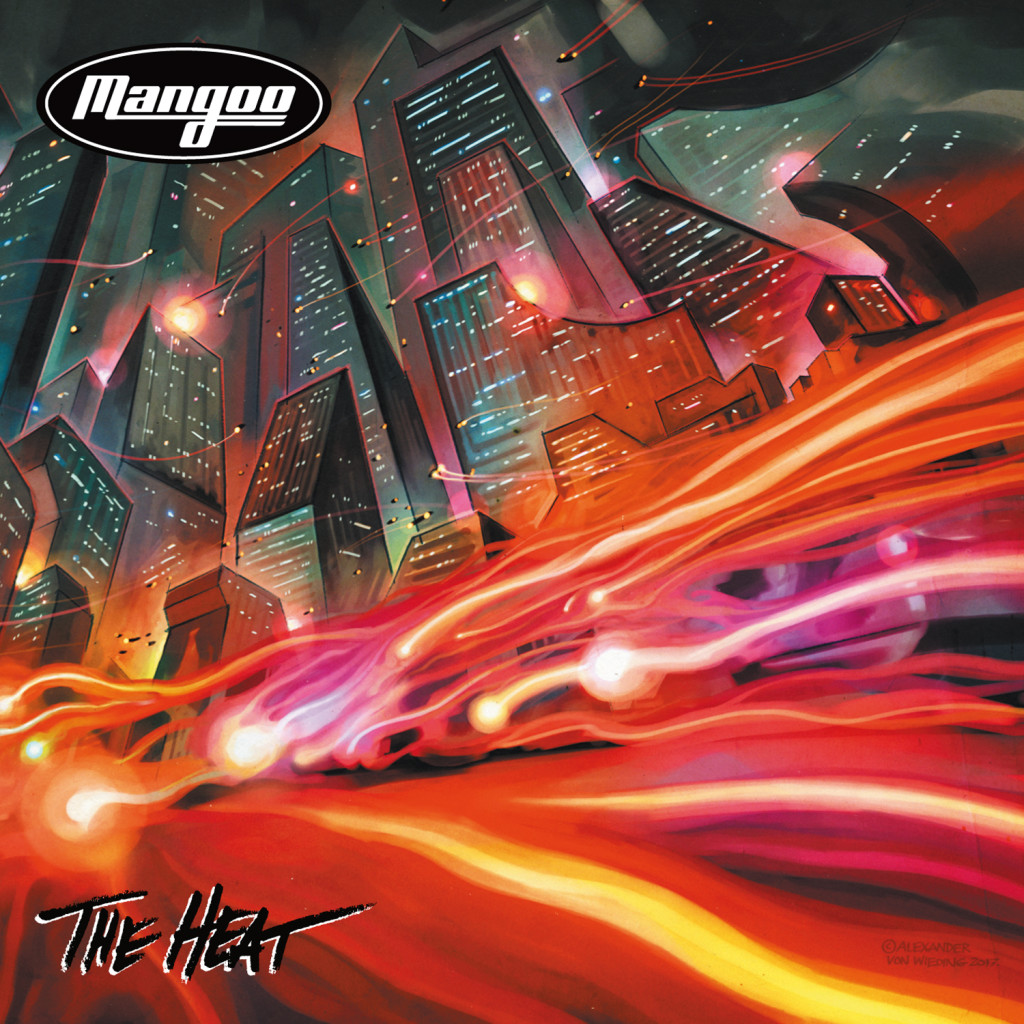 http://www.mangooloid.com
http://www.facebook.com/Mangooband
http://www.smallstone.com
http://www.facebook.com/smallstonerecords