Musician-oriented/operated webzine Gear Gods is hosting a new documentary capturing the making of the new fourth album from Finnish progressive/thrash act, MALPRACTICE, as well as a fan-aimed CD giveaway.
Sensory Records, a division of The Laser's Edge, will release Turning Tides on September 16th, 2014. The extensive behind-the-scenes Turning Tides documentary features the members of MALPRACTICE self-recording their first ever worldwide release at various locations throughout Finland early this year, and all the magic and mayhem involved in the process. Alongside the documentary premiere, Sensory is giving away five copies of Turning Tides through Gear Gods; the giveaway will run through Monday, September 8th, 2014.
Tune in to Gear Gods now, to watch the documentary and enter the giveaway RIGHT HERE.
Also hear "Weight Of The World" from Turning Tides via Bravewords.com at THIS LOCATION. Preorders for Turning Tides are now live HERE.
Featuring members of Omnium Gatherum, Insomnium and more, MALPRACTICE's output has drawn comparisons to Queensryche, Fates Warning, Dream Theater and Megadeth. Having been in operation since 1994, among several independently-released EPs, the band has released three albums to date, including their debut Of Shape And Balance through Mastervox Records and the subsequent Deviation From The Flow and Triangular full-lengths, both through Spinefarm Records. Now in their twentieth year, their incoming fourth LP, and first for American progressive metal label Sensory Records, Turning Tides showcases nearly forty-five minutes of brand new material, representing MALPRACTICE at their absolute best, combining intricate progressive metal with catchy melodies topped with excellent musicianship and brilliant vocal harmonies. Professionally recorded by the members of the band, Turning Tides was produced by the band's Joonas Koto and Toni Paananen and engineered by Koto, then mixed and mastered by Anssi Kippo at Astia-Studio A and bears artwork by Miikka Tikka.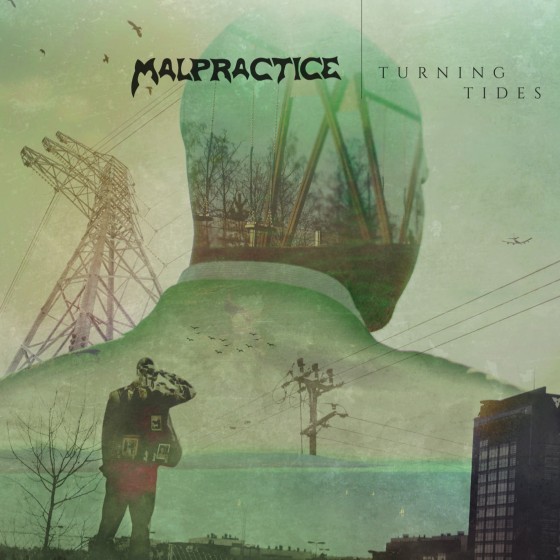 http://www.malpracticeband.com
http://www.facebook.com/pages/Malpractice/124420308087
http://www.lasersedgegroup.com
https://www.facebook.com/TheLasersEdge