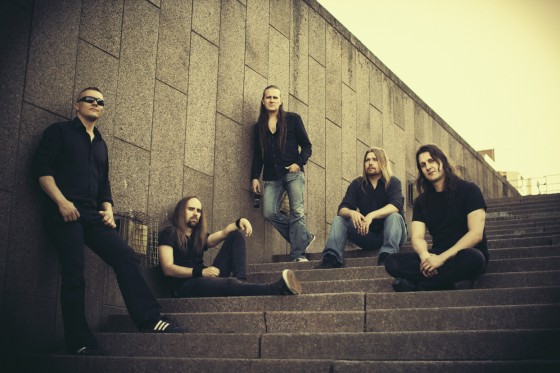 Having announced their new partnership with American progressive metal outlet, Sensory Records, in April of this year, Finland's MALPRACTICE now officially confirms more details on their impending fourth album, Turning Tides.
With nearly forty-five minutes of brand new material, Turning Tides represents MALPRACTICE at their absolute best, combining intricate progressive metal with catchy melodies topped with excellent musicianship and brilliant vocal harmonies. Professionally recorded by the members of the band — the lineup featuring members of renowned metal acts Omnium Gatherum and Insomnium — at various locations, Turning Tides was produced by the band's Joonas Koto and Toni Paananen and engineered by Koto, then mixed and mastered by Anssi Kippo at Astra-Studio A and enshrouded by intriguing artwork and design work by Miikka Tikka.
"The lyrical theme of the album is about a guy who is very well educated. In fact so educated and talented that he can't land a job for himself due to over education," collectively issued the members of MALPRACTICE. "He kind of falls in-between things and ends up in the suburbs unemployed and frustrated. He is 'the best kept secret' since no one wants to hire him. His life and sanity starts to fall apart due to his frustration and depression. He tries to fight the system but always ends up deeper and deeper in apathy. The story can be somewhat related to MALPRACTICE's struggle to make it for two decades already. The question is: 'Is the guy me? You? Or every one of us?'"
Sensory will release Turning Tides, MALPRACTICE's first ever worldwide release, on September 16th, 2014. Stand by for audio samples and additional info on the album in the coming weeks.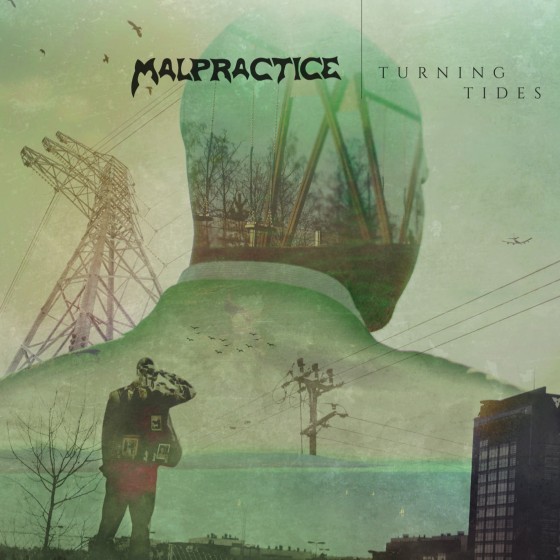 Turning Tides Track Listing:
1. Best Kept Secret
2. Weight Of The World
3. Irony Tower
4. State Within A State
5. Turning Tides
6. Symphony Of Urban Discontent
7. Out
Formed in 1994 in Kouvola, Finland by guitarist Joonas Koto, MALPRACTICE started out as a thrash act, yet by 1998, the band had refined their sound, exploring a more progressive direction. They released their first full-length album, Of Shape And Balance, via Mastervox Records in September of that year. From there the band went on hiatus until 2004 when they signed with Spinefarm/Universal, which resulted in the release of their second groundbreaking prog metal album, Deviation From The Flow. Their third album, 2008's Triangular, expanded their forward-thinking style but also reintroduced some of their early thrash elements. Now, 2014 finds the band signed to Sensory for Turning Tides, a monster of a record, showcasing the band at their most epic and explosive yet, and a must-hear for fans of Queensryche, Fates Warning, Dream Theater and Megadeth.
http://www.malpracticeband.com
http://www.facebook.com/pages/Malpractice/124420308087
http://www.lasersedgegroup.com
https://www.facebook.com/TheLasersEdge