[photo by Dakota Gordon]
Boston's trad/doom metallers, MAGIC CIRCLE, will unload their anxiously-awaited Journey Blind sophomore LP through 20 Buck Spin next week, and underground rock portal, The Obelisk, has premiered the new single, "The Damned Man."
With their feet rooted firmly in punk, hardcore, NWOBHM and the earliest of doom metal, and their arms raised triumphantly into the burning heavens, the triumphant second album from MAGIC CIRCLE shows a more refined songwriting to their tunes, the band's overall approach showing a heightened sense of finesse in its deployment. Band loyalist and the taskmaster at underground doom/rock outlet The Obelisk reviews Journey Blind in great detail alongside an exclusive public stream of the LP's second hymn, "The Damned Man," reporting, "The self-titled was light on frills but heavy on dark atmospherics and weighted riffing, and Journey Blind's seven tracks/45 minutes follow suit in that regard, but add stylistic nuance in the form of a decided lean toward '80s-era NWOBHM metallurgy…" The praise continues, hailing, "A considerable momentum is built across Journey Blind's span that makes it a quick listen, but the substance that MAGIC CIRCLE put on offer isn't to be discounted. Their second full-length outing goes beyond simply being a follow-up and pushes them into new stylistic ground that they conquer with boldness and confidence."
Stream MAGIC CIRCLE's "The Damned Man" for the first time through The Obelisk RIGHT HERE.
Also stream Journey Blind's "A Ballad For The Vultures" through Decibel Magazine HERE and the title track with an extensive interview at Beatroute Magazine HERE.
Journey Blind sees its initial release in CD and digital formats on November 20th, with the vinyl to follow in early 2016. CD preorders can be placed HERE and the digital including two instant download tracks HERE.
Stand by for further details on the vinyl edition of Journey Blind, tour dates from MAGIC CIRCLE and more to be announced in the coming days.
Following their self-titled debut which was well-received in metal and hardcore circles, Boston's MAGIC CIRCLE returns with forty-five minutes of dominant, pure traditional doom-ridden heavy metal on Journey Blind, a record which sees the outfit doing what they do, but doing it even better. Self-produced and recorded by the band at guitarist CC's The Pain Cave, the record surges with the viscosity a team of top-tier producers would be proud to back. The cover art for Journey Blind is an unused piece by legendary artist Joe Petagno (Motörhead, Mammoth Grinder, Autopsy) dating to 1979 yet properly fitted to this modern ripper. Surging with over forty-five minutes of doomed heavy metal that invokes the masters in their purest form, Journey Blind is a record which could have been captured three decades ago yet booms with a refreshed spirit to guide today's misguided youth back to their unbeknownst roots.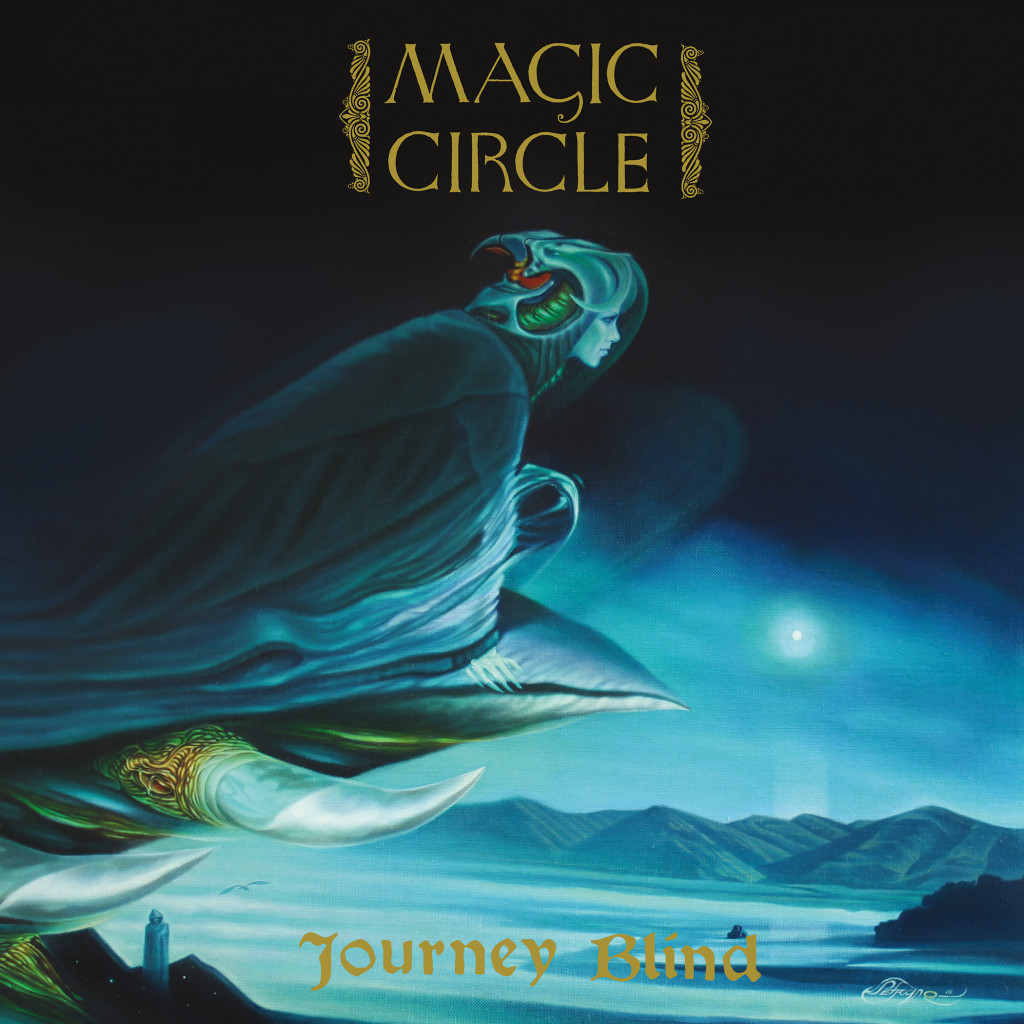 http://www.magiccircleheavymetal.com
http://www.20buckspin.com
http://www.facebook.com/20buckspin
http://www.twitter.com/20buckspinlabel