"Mac Gollehon & The Hispanic Mechanics are like the love child of Tito Puente and The Chemical Brothers." – The Huffington Post
NYC-based experimental, Latin-infused jazz/noise outfit MAC GOLLEHON & THE HISPANIC MECHANICS has issued a politically-charged new video for "What Could Possibly Go Wrong," which was directed by Michael Baumann.
The band is fronted by world-renowned trumpet assassin MAC GOLLEHON, who has performed with an endless roster of rock, pop, and jazz artists since the 1970s, appearing on over two-hundred gold and platinum albums from the likes of David Bowie, Duran Duran, Miles Davis, Onyx, Madonna, Blondie, Billy Ocean, Hall & Oates, Chaka Khan, Buddy Rich, Al Jarreau, Buddy Morrow, Sheena Easton, Nile Rodgers, Patrick Adams, Mick Jagger, Grace Jones, Hector Lavoe, and hundreds of others. Besides holding down such an incredible roster of session work, GOLLEHON has released eight varied solo albums since the late 1990s, the latest being 2016's Mac Gollehon & The Hispanic Mechanics, which merges intense salsa and jazz elements with electronic/EDM in a brutally bombastic hybrid of sounds.
MAC GOLLEHON has since been navigating further into the realms of noise and harsh experimentation, including new live performances with THE HISPANIC MECHANICS, whose personnel also includes percussionists Miguel Valdes, Anthony Carrillo (Batacumbelle), and Ronnie Roc, along with Eric Klaastad (James Chance And The Contortions, Ozzy Osbourne, Squadron), and noise artist Jackson, which is represented in the new video-only track, "What Could Possibly Go Wrong."
Recorded live at Trans-Pecos in Queens in March of this year, the "What Could Possibly Go Wrong" video was directed and assembled by renowned scene photographer/visual artist Michael Baumann, who infuses the performance with random footage from around New York City and a barrage of intense clips lifted from our current US news cycle and the ridiculous political climate we find ourselves immersed in.
Immerse yourself in the intense "What Could Possibly Go Wrong" video by MAC GOLLEHON & THE HISPANIC MECHANICS at THIS LOCATION.
MAC GOLLEHON states of the intent of the song/video, "This is from a live show at Trans-Pecos. It is industrial noise; Latin percussion as the trumpet calls for Armageddon. There is simplicity yet tension in the melodic statement. Then the processed trumpet renders the harmonic structure in an epic dialogue of layered serial cadence. Jackson is a soundscape noise artist with his analog sonic collections. Michael Baumann recorded the performance and mentioned to me the soundtrack characteristic of the show. I agreed and then we discussed the image conception. The sounds evoked the eminent peril that has invaded our present-day world at a frantic pace. A world already prophetically erupting with anger, greed, war, impatience, poverty, and pestilence. Michael Baumann came up with the artistic perspective of some of the planets menacing megalomaniacs as well as some stone-cold fools that are collectively staging complete devastation and destruction. The video shows real footage of the industrial military buildup as the world becomes a pressure cooker leading to one very real possibility of complete demise of civilization. Tyrants fueled by toots and tweets, rage, lies, limitation, and delusional illusion in hopes to create confusion and conflict. The lines blur as the sounds form a textural kaleidoscope. Only you can visualize and change towards the direction of peace before it is too late."
Stand by for more news on upcoming MAC GOLLEHON live and recorded performances with THE HISPANIC MECHANICS, as well as live and recorded collaborations with Gridfailure & Megalophobe and other boundary-defiant musical projects in the months ahead.
"Mac Gollehon & The Hispanic Mechanics are like the love child of Tito Puente and The Chemical Brothers." – The Huffington Post
"His galvanic music on Mac Gollehon & The Hispanics is among a handful of the finest interpretations of African-Caribbean music and he is a stunning instrumentalist whose finely-voiced solely on this recording, both on trumpet and trombone, are among the most compelling this year at least, if not in recent history." – Latin Jazz Network
"Mac Gollehon & The Hispanic Mechanics have a unique name and a sound that combines spicy salsa with futuristic EDM rhythms and vocal-driven, multi-lingual performances. The crisp and sizzling instrumental tracks set the dancefloor on fire." – Black On The Canvas
"Mac Gollehon & The Hispanic Mechanics is a Molotov cocktail of electronica clave, Bitches Brew funk, flat out brass playing." – Downbeat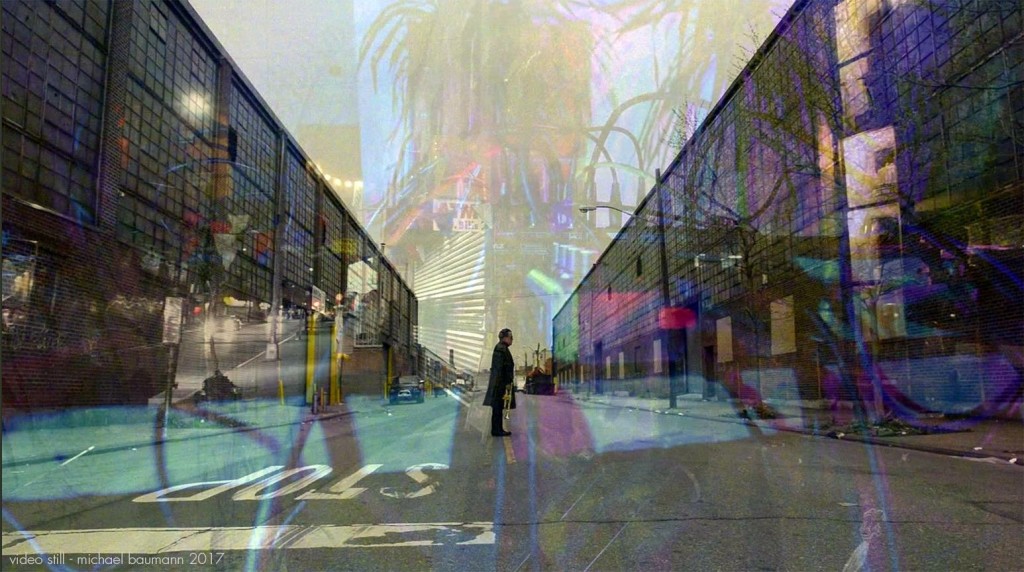 https://www.facebook.com/mac.gollehon
https://www.facebook.com/Mac-Gollehon-The-Hispanic-Mechanics-203452893343359
https://twitter.com/mgollehon