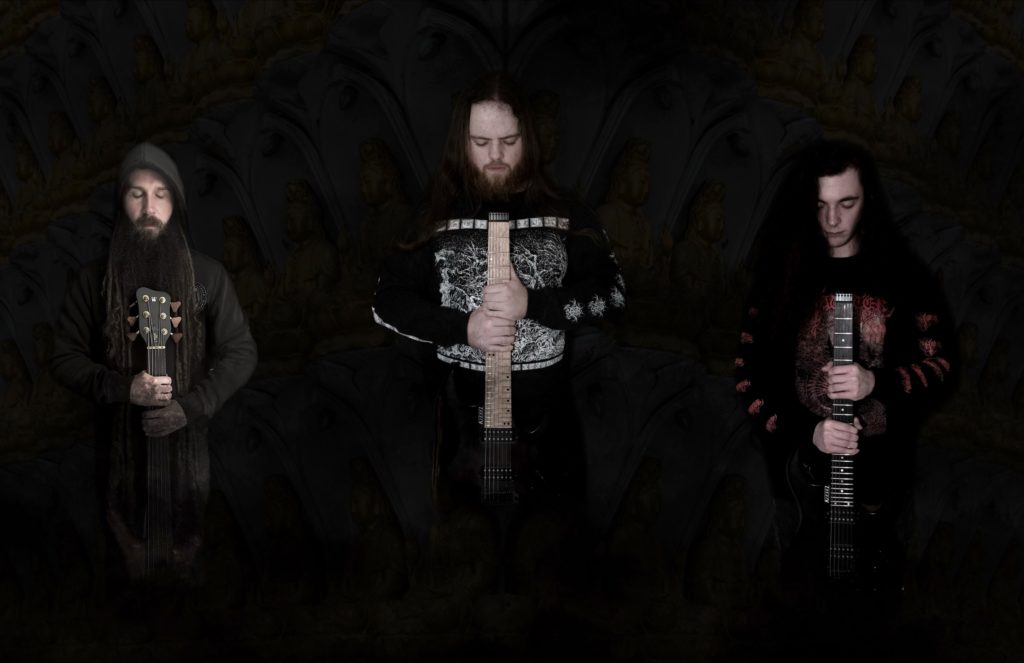 photo by Marissa Godinez
LUNAR CHAMBER, a hitherto unknown being of mysterious consciousness, now present in the physical realm for the first time with debut manifestation Shambhallic Vibrations, a tale of a journey eastward in search of enlightenment and what may lie beyond.
Ensconced in mysticism, the five-track, nearly thirty-minute pilgrimage of Shambhallic Vibrations advances unflinchingly through insane crushing riffs, bewildering solos, tranquil acoustics and illuminated ascendent melodies. "Spirit Body And The Seeing Self" details the start of the journey, self-analysis, and the attempts at launching oneself into said "beyond," while "The Bodhi Tree" is a mirroring tale of Gautama Buddha himself, having meditated underneath it in Bodh Gaya approximately 2500 years ago, attaining enlightenment.
"III. Crystalline Blessed Light Flows… From Violet Mountains Into Lunar Chambers" is the ultimate pinnacle of the tale. Having reached a spiritual plane, pulses of light and dark; the very fabric of space-time itself churns. Knowledge is abundant here. Eventually, one is brought full circle, right back where everything began in normal life; albeit with a new sense of everything. But there is so much more to learn… a yearning thirst.
Offering a deluge of jarringly brutal metal, overwhelming progressive physicality and instinctively accomplished memorability inspired by Buddhism, the East, and esotericism, LUNAR CHAMBER has just begun their quest of ascension and enlightened knowledge. Shambhallic Vibrations should be experienced by fans of Chthe'ilist, Demilich, Cynic, VoidCeremony, Gorguts, Artificial Brain, Immolation, and Opeth.
Recorded at various locations during 2021 and 2022 with vocal recording/programming handled by Chris Tate, Shambhallic Vibrations was mixed by Greg Chandler (Esoteric), mastered by Colin Marston (Krallice, Gorguts), with art by Moonroot, layout by Levi Dalek, photography by Marissa Godinez and photo editing by Samuel Knowles.
Immerse yourself in LUNAR CHAMBER's "Spirit Body And The Seeing Self" at YouTube HERE and Bandcamp HERE.
20 Buck Spin will release Shambhallic Vibrations on LP, CD, CS, and digital formats on April 28th. Find preorders at the label webshop HERE and Bandcamp HERE.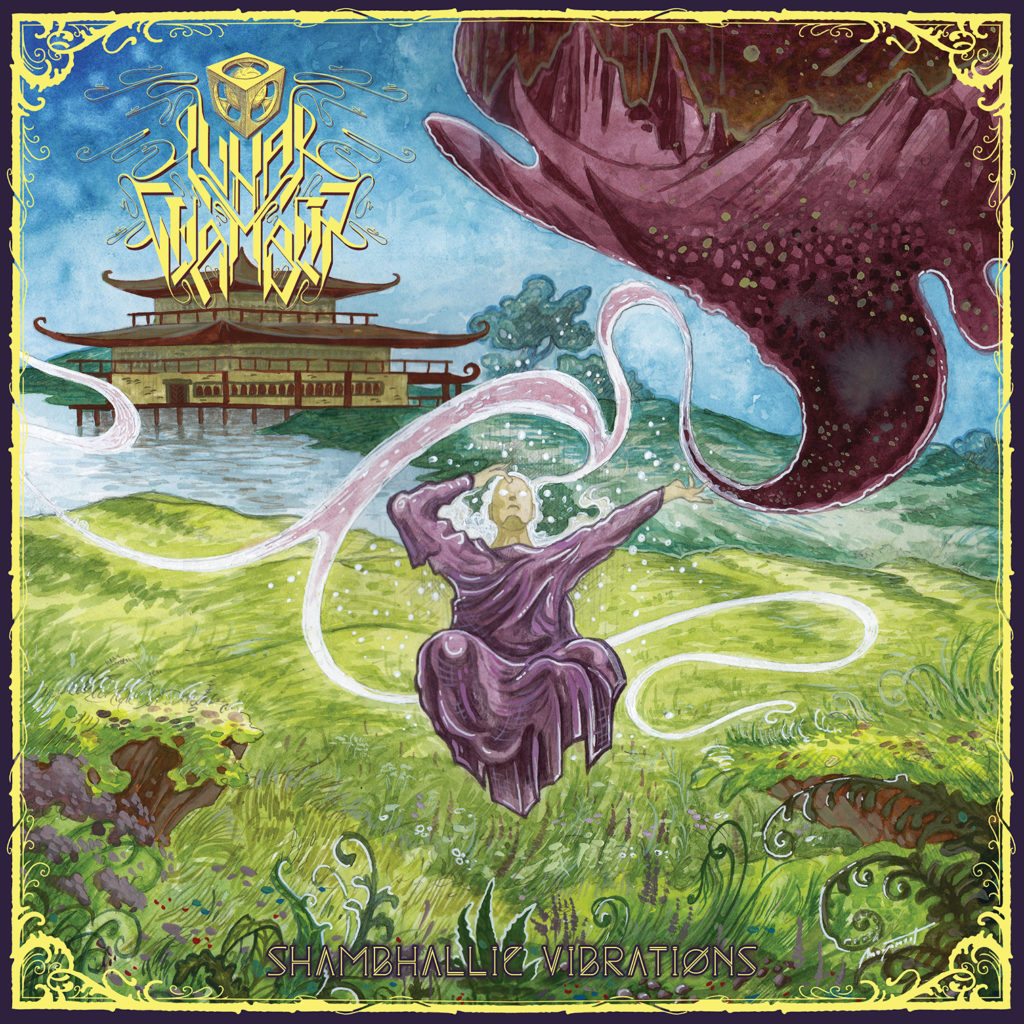 Shambhallic Vibrations Track Listing:
1. Intro (Shambhallic Vibrations)
2. Spirit Body And The Seeing Self
3. Interlude (Ancient Sage)
4. The Bodhi Tree
5. III. Crystalline Blessed Light Flows… From Violet Mountains Into Lunar Chambers
LUNAR CHAMBER:
Timeworn Nexus – guitars, vocals, programming
They, Who May Not Be Perceived – guitars, vocals
Æther Lotus – fretless bass
K. Paradis – drums
https://www.facebook.com/lunarchamberband
https://www.20buckspin.com
https://listen.20buckspin.com
https://www.facebook.com/20buckspin
https://twitter.com/20buckspinlabel
https://www.instagram.com/20buckspinlabel