Ohio riff rockers LO-PAN will return to the road this evening with a show in Dayton. The band will play four more one-off shows before joining The Obsessed and Karma To Burn for a two-plus-week stretch of dates from May 3rd through May 20th. See all confirmed dates below.
LO-PAN released their limited-edition five-song EP, In Tensions, earlier this year via Brooklyn's Aqualamb Records (Husbandry, Black Black Black, Godmaker et al). Recorded in Columbus, Ohio by Joe Viers, with mixings duties split between Jonathan Nunez (Torche, Shitstorm) and Ryan Haft (Wrong, Capsule) in Miami, and mastered in Chicago by Carl Saff (Big Business, Helms Alee, Russian Circles), In Tensions is a sonic masterpiece created across multiple time zones – the fruit of relationships forged through the band's unending dedication to the life of touring road dogs.
The record continues to reap the approval of critics with Sputnik Music noting, "the constant onslaught of raucous guitars and fat bass lines are punctuated really well by the meticulous production, significantly relying on their power whilst remaining crystal clear." We Love Metal hails a, "serious riff fest," further championing LO-PAN's "down and dirty metal style," combined with, "hints of '90s alternative and maybe some Helmet." Two Guys Metal Reviews notes, "It's easy to get lost in this album simply because In Tensions demonstrates the sort of pulse that made records in the '70s so addictive. It's a sort of constant throb that winds its way through every song on the album and makes it feel even shorter than its five tracks would suggest. This is a good thing though – In Tensions rapidly becomes highly addictive, an album you wrap up and then can't help but want to jam again." PureGrainAudio writes of "Long Live The King" specifically, "The track begins with a fuzzed-out, driving bass line and then a Soundgarden-esque riff jumps on top of that. Jeff Martin's air-raid siren vocals are showcased in stride and there's a drum groove that glues everything together."
Elsewhere the sentiment echoes. Spill Magazine issues, "In Tensions is an important stepping-stone for LO-PAN, as they find themselves already on the road gearing up for a busy year of touring. If In Tensions is any indication of the band's promise to keep progressing, to keep perfecting their music, then the future can only hold bright things for LO-PAN." Nine Circle concurs, "In Tensions sits proudly as a reminder of the ability for that perfect combination of frequencies to insinuate itself at a cellular level in your very being, even if you don't know all the words yet." Adds Indy Metal Vault, "Simply put, In Tensions is twenty-two minutes of music that's as close to perfection as it gets. One listen and you'll have the riffs and melodies stuck in your head for weeks."
In Tensions is available on ten-inch vinyl and comes accompanied by a one-hundred-page book featuring artwork by Chris Smith of Grey Aria Design as well tour diaries, flyers, and a complete collection lyrics from the band's previous releases: Sasquanaut, Salvador, and Colossus.
Orders are currently available for In Tensions at THIS LOCATION where the record can also be streamed in full.
LO-PAN:
4/28/2017 Blind Bob's – Dayton, OH w/ Neon Warship, Grand Mammoth
4/29/2017 5th Quarter Lounge – Indianapolis, IN
4/30/2017 LiveWire – Chicago, IL w/Aped
5/01/2017 Fubar – St. Louis, MO w/Path of Might, The Judge, and Beyonder
w/ The Obsessed, Karma To Burn:
5/03/2017 Launchpad – Albuquerque, NM
5/04/2017 Three Links – Dallas, TX
5/05/2017 Grizzly Hall – Austin, TX
5/07/2017 Korova – San Antonio, TX
5/08/2017 Siberia – New Orleans, LA
5/09/2017 The Jinx – Savannah, GA
5/10/2017 Hideaway – Johnson City, TN
5/11/2017 EARL – Atlanta, GA
5/12/2017 Gramps – Miami, FL
5/13/2017 Ground Zero – Spartanburg, SC
5/14/2017 Pour House – Raleigh, NC
5/16/2017 Kung Fu Necktie – Philadelphia, PA
5/17/2017 ONCE Ballroom – Boston, MA
5/18/2017 Saint Vitus – Brooklyn, NY
5/19/2017 The Ballroom at Outer Space – New Hanover, CT
5/20/2017 Otto Bar – Baltimore, MD
In Tensions is equal parts modern sludge metal and '90s-influenced alt rock – synthesized to In Tensions is equal parts modern sludge metal and '90s-influenced alt rock – synthesized to perfection. Vocalist Jeff Martin has never sounded more soulful, confident, and passionate on record. The riffs courtesy of the now former guitarist Adrian Lee Zambrano compliment the tribal influenced drums of Jesse Bartz and grounding bass lines of Skot Thompson, pummeling the listener on each repeated listen.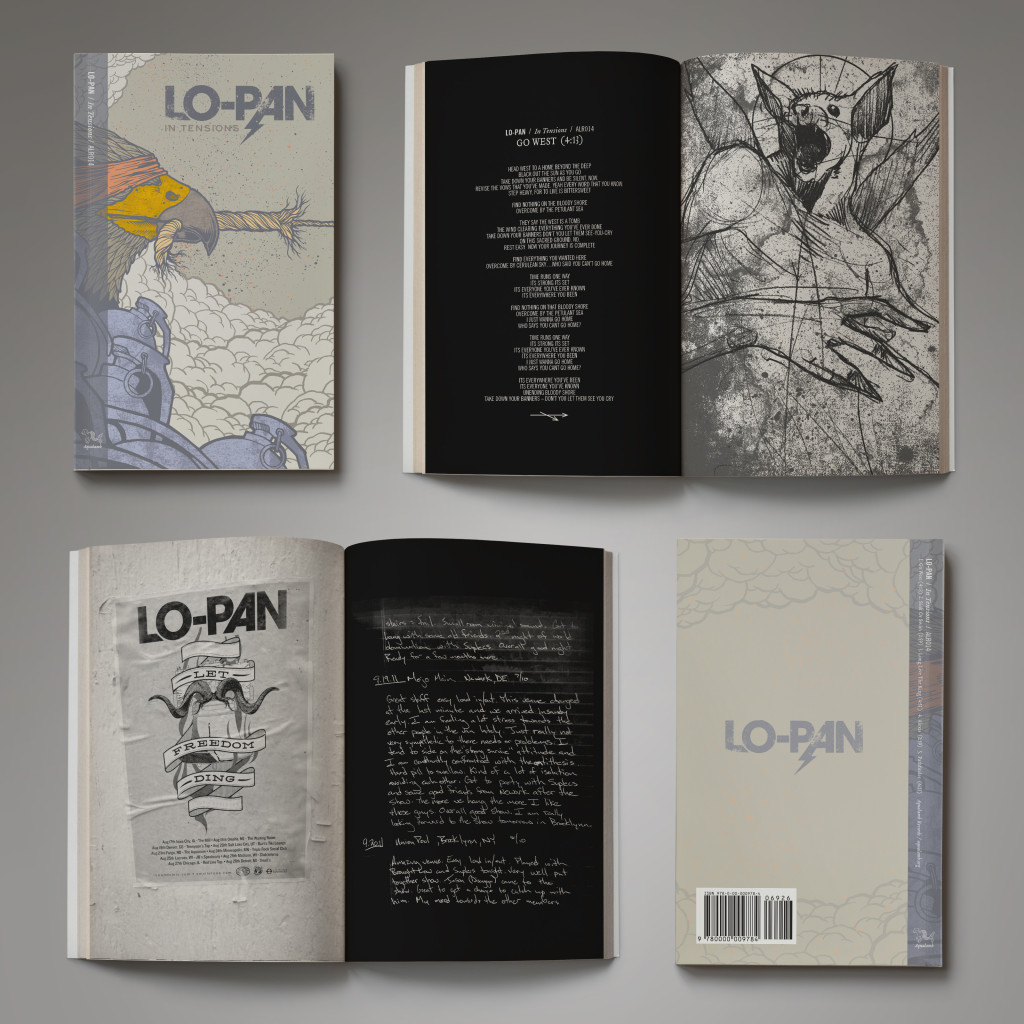 http://www.lopandemic.com
http://www.facebook.com/lopandemic
http://www.aqualamb.org
http://wwwaqualamb.bandcamp.com
http://www.facebook.com/aqualambrecords