Copenhagen-based post-metal goliaths LLNN today offer up their stunning new video for "Obsidian" for public viewing. Now playing exclusively at Revolver Magazine, the track comes by way of the band's third full-length, Unmaker, set for release via Pelagic Records on September 24th.
A stupefyingly unforgiving affair, Unmaker is at once abrasive and vile, at times effervescent and escharotic, and finally absolutely smothering, suffocating, terminal; a thundering sonic tale about how technology, in combination with certain power structures, is transforming humanity, essentially affecting human values, and becoming an end in itself.
Notes Revolver, "Although the song begins with spacey ambience, it quickly falls forward into a mighty chug that's then handed off to vocalist-guitarist Christian Bonnesen's stone-scraping howls. It only gets heavier from there, as avalanching bass rumbles and violent drums bash the groove into the ground with the force of King Kong punching the earth. Its unsettling video is the perfect accompaniment. Making good use of stark imagery and intense lighting, it tells the tale of an entity from beyond our solar system swallowing our planet whole."
Further elaborates director Jon Gotlev of No Heroes, "'Obsidian' was envisioned through glitchy screens of distant worlds; the dense, claustrophobic crawl spaces, caustic scanning lights, inescapable sense of dread and the desolated halls of large, unmanned ships floating towards emptiness, bringing forth the giant monolith in a space of tension and oblivion, and finaly meeting The Unmaker up close."
Adds the band, "'Obsidian' is about something unknowable consuming and devouring everything in its path to become a part of it like an ever-expanding blob of flesh. It might be a metaphor for something…you decide."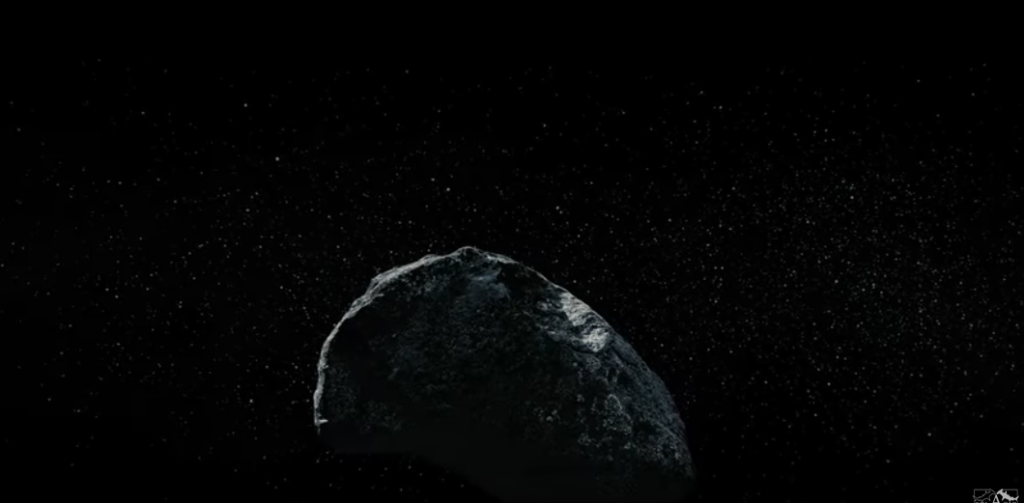 View LLNN's "Obsidian" video via Revolver Magazine at THIS LOCATION.
Stream the band's previously released first single, "Interloper," at THIS LOCATION.
Unmaker was produced by Jacob Bredahl at Dead Rat Studio and mastered by Brad Boatright at Audiosiege with sound design production by the Sejersen brothers at Gravitated Sound Studio. The record will will be released on CD, digitally and on vinyl in five different color variants. All variants come with a second LP featuring only the synth sounds, titled Sonic Fragments from Unmaker. These fragments on their own — exposed and without the rest of the band — constitute an unrhythmical, parallel universe to the album, and allow an interesting peak into the band's dark cosmos. \
Find preorders at THIS LOCATION.
Fans of Cult Of Luna, Celeste, Godflesh, The Body, Amenra, Love Sex Machine, Cryptopsy, Year Of No Light, Neurosis, or the soundtracks from Alien, Blade Runner, Arrival, or Hereditary, pay heed.
LLNN burst onto the scene with 2016's critically acclaimed debut album Loss, a sheer display of "absolute raging rawness," as Terrorizer put it. But there is much more to the band's sound. Noted the Sludgelord accurately, "the wavering drone synths that are effortlessly merged with a raw hardcore-driven darkness define the subtle idiosyncratic nuances of LLNN's very unsubtle, painfully overwhelming sound."
Following European tours with Bison, performances at esteemed festivals like Roskilde, Roadburn, and Arctangent and a split EP with Wovoka, LLNN returned with sophomore album Deads in 2018, an album that felt more compact, yet more complex and simultaneously organic. The band further explored the coalescence of the guitar and bass – axis with keys player Ketil G. Sejersen's synth layers, a direction that is now further pursued on Unmaker. In fact, LLNN's contemporary heaviness is not just "dense, suffocating tracks that build and crash," or, "buried vocals coming from under thick guitars and pounding drums (Decibel)." It's also the very dominant synths that evoke the feel and vibe of dystopian, post-apocalyptic, sci-fi movies, inspired by composers like Brad Fiedel, Vangalis, John Carpenter, and Stanley Kubrick as much as by sci-fi/horror games like Silent Hill, Dead Space, Halo, and Limbo. It all comes together to tell a tale of how progress becomes regress, depending on the angle of the observer and the standards of appraisal…
LLNN:
Christian Bonnesen – guitar, vocals
Rasmus G. Sejersen – drums
Ketil G. Sejersen – synths
Rasmus Furbo – bass
http://www.facebook.com/llnnband
http://www.instagram.com/llnn.band
http://www.pelagic-records.com/
http://www.facebook.com/pelagicrecords
http://www.instagram.com/pelagic_records