Following a nearly four-year silence since their last release, Washington-based Toxic Assets is just days from releasing the long-awaited new full-length from Austin sludge purveyors, LIONS OF TSAVO. Today another new track from the mammoth album is let out of the cage.
American Aftermath is streaming the fourth track from the crusher that is Traverser, dubbed "Berlahars." Arguably the most dynamic and multi-angled work on the record, the song bears some of the most bruising tones on the more than fifty-minute Traverser. In an exclusive interview paired with the track premiere, LIONS OF TSAVO vocalist/guitarist Ryan Chamberlain informs us that "Berlahars" is the first song he wrote tuned down to a balls-dragging-in-the-mud key of F, describing it as "the most destructive song on the album, basically Mother Nature condemning humanity whilst tearing the earth apart."
Unleash Berlahars" and dig further into the opus that is Traverser RIGHT HERE.
The band also previously released the track "Tunnel Giant" HERE.
Toxic Assets will release Traverser on CD Digipak and digital formats this Friday, November 1st, with an LP version to follow at a later date. Preorders for the CD can now be placed at THIS LOCATION.
In support of the record, LIONS OF TSAVO will embark on a sixteen-city tour the day Traverser is released, the band poised to trample through the Southeastern and Eastern Midwest states through November 16th, sharing the stage with Dead Injun, Valkyriem Earthburner, Coliseum, Baring Teeth and many others along the trek.
LIONS OF TSAVO Traverser Tour:
11/01/2013 East Side Social Center – Houston, TX w/ Bowel, Omotai, Funeral Horse
11/02/2013 Center Stage – Lake Charles, LA
11/03/2013 The Nick – Birmingham, AL
11/04/2013 The Groundswell – Knoxville, TN w/ Dead Injun
11/05/2013 The Hideaway – Johnson City, TN w/ Manic Scum
11/06/2013 The Coffee Pot – Roanoke, VA w/ Steel Reign, The 19's
11/07/2013 Casa Fiesta – Washington, DC w/ So Hideous
11/08/2013 Blue Nile – Harrisonburg, VA w/ Valkyrie
11/09/2013 TBA – Charleston, WV w/ Hericide
11/10/2013 Tree Bar – Columbus, OH w/ Dark Twin, Earthburner
11/11/2013 Butt Temple – Bloomington, IN w/ Torturess, Boddicker, Agakus
11/12/2013 New Vintage – Louisville, KY w/ Coliseum
11/13/2013 TBA – Nashville, TN
11/14/2013 Buccaneer Lounge – Memphis, TN w/ Shards of Humanity, Treeburner, Thetan
11/15/2013 Fatty Arbuckle's – Shreveport, LA w/ Wartrodden, Cloudbreather
11/16/2013 606 Congress – Denton, TX w/ Baring Teeth
Traverser is indisputably LIONS OF TSAVO's most well-executed and tonally dominating release in the band's lineage. With elements expanding the genre into their own unique vision, arguably akin to contemporary greats like Mastodon, Hull, Today Is The Day, Inter Arma and Keelhaul in a cavernous void between gargantuan stacks of amplification, Traverser rages with enormous, debilitating riff-vs.-percussion displays of bruising music that never ceases to throw a new headbender at you with every turn. Self-produced by the band, the record's eviscerating landscapes transport the listener through blood spitting riffs and mind altering psychedelics. Traverser is both destruction and redemption incarnate; a conceptual album where the music, lyrics and artwork align, and cannot be separated.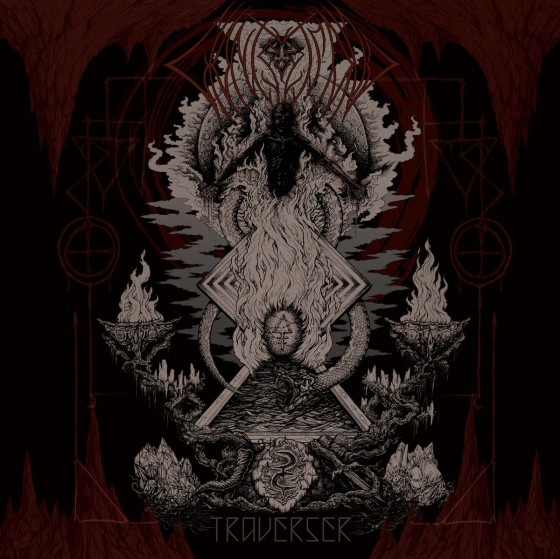 http://lionsoftsavo.bandcamp.com
https://www.facebook.com/lionsoftsavo
http://www.toxicassets.com
https://www.facebook.com/ToxicAssetsRecords