Following well over a year of buildup and preparation, New Jersey's LIFELESS will finally unveil their punishing second full-length, Dream, via Fast Break! Records on March 31st, and the entire album is now boiling over upon the masses in its entirety via Blow The Scene.
The long awaited follow up to the 2011 break out full length NLFTW, LIFELESS returns from what seems like some hellish, haunted purgatory, inhabited by the demons and ghosts that hide in the often over looked shadows of our daily lives. Pulling back that curtain the band reveals their starkest and most absolute vision to date. Grinding out a master piece of pain with cold fists and dead eyes, it's evident that LIFELESS has spent the past few years cutting their teeth to razor sharp prowess with those ghosts in the shadows, and as a result have created one of the tightest, darkest, and most interesting hardcore albums in recent memory. Recorded and produced by Len Carmichael, Dream unloads forty minutes of prime aggression suited for fans of Born From Pain, Crowbar, Hatebreed, Merauder, Cold As Life and 100 Demons.
Unleash LIFELESS' unsettling Dream through Blow The Scene now at THIS LOCATION.
Orders for Dream on CD, LP in multiple color schemes limited to 400 copies including merch bundles are available HERE as the album officially drops this Tuesday, March 24th.
Having recently co-headlined Brick By Brick Fest in Altoona, Pennsylvania with Fast Break! Records labelmates Wisdom In Chains, LIFELESS will embark on a mini-tour surrounding their performance at Southeast Beast 2015 on April 4th and 5th in Jacksonville, Florida, alongside Life Of Agony, Biohazard, H20, Cro-Mags, Earth Crisis and more, followed by a record release show in Nanticoke, Pennsylvania on April 18th. A full Dream record release show tour weekend is coming together for April, to be followed by additional regional touring throughout North America, an August European tour and tons of additional performances to be announced.
LIFELESS Tour Dates:
4/05/2015 Club Aqua – Jacksonville, FL @ Southeast Beast
4/18/2015 West Side Park – Nanticoke, PA * record release show
4/19/2015 TBA – New Jersey * record release show
7/11/2015 TBA – Detroit, MI
"…bleak, heavy as shit, memorable metallic hardcore." – American Aftermath
"Lifeless finally wrote the album they were destined to. It has elements of both previous works as well as outside stylings pulled directly from the band members personal listen preferences. It's intimate in its lyrics and passionate in their delivery… Dream is here, are you ready? 4/5" – Stereokiller
"The vicious attack, akin to the an alleyway brawl, threads these tracks… Lifeless live up to their name with Dream, an album that plays out more like a nightmare." – Skulls N Bones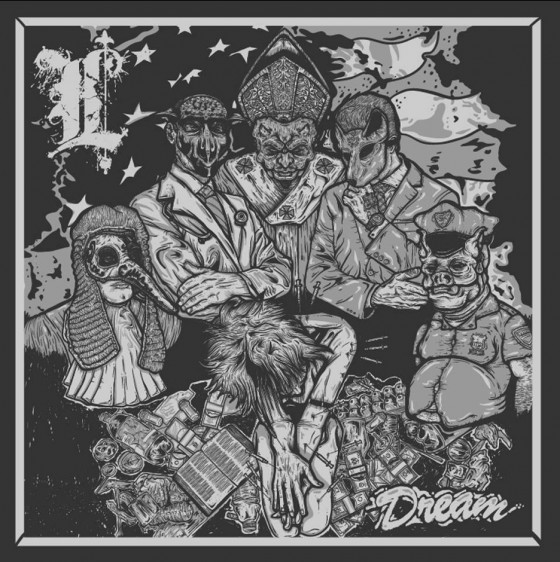 http://www.facebook.com/LifelessNLFTW
http://fastbreakrecords.limitedrun.com
http://www.facebook.com/FastBreakEnt
http://twitter.com/fastbreakpa