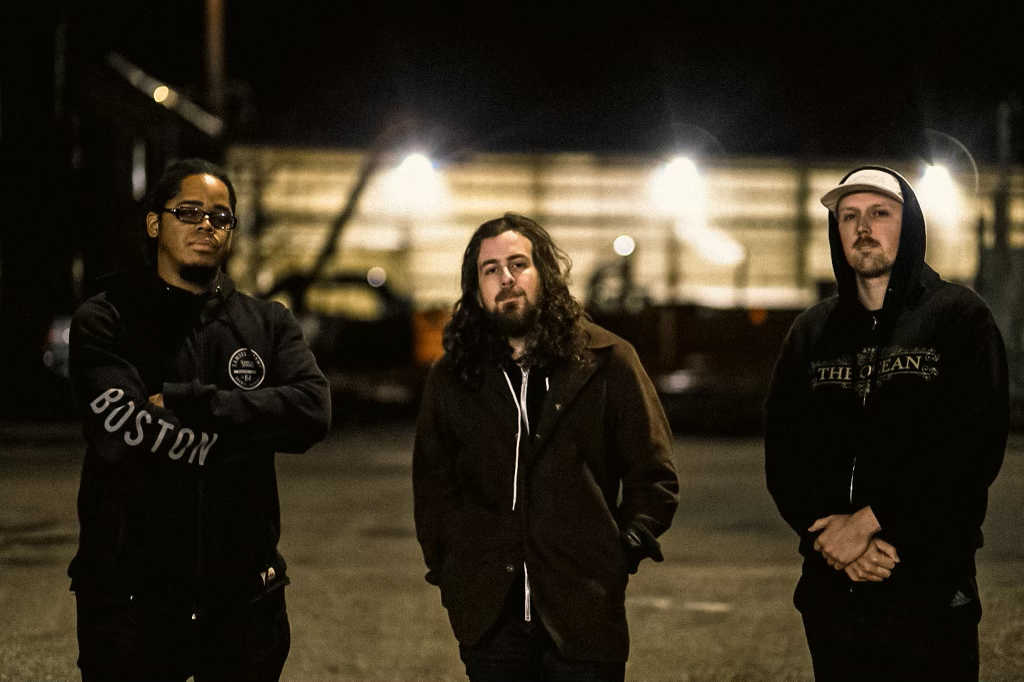 photo by Justin Cowley
Decibel Magazine is hosting the exclusive premiere of a video for "Flicker" from Boston instrumental/post-metal trio LESOTHO, and their stellar debut album, Through The Dying Light.
Formed in the quarantine days of 2020, LESOTHO released their Summer Wars debut EP in 2021 which quickly cemented their place as an up-and-coming artist to watch in the New England alternative metal scene. Through The Dying Light is a mesmerizing fifty-minute epic performed by guitarist Kyle Loffredo, bassist Cliff Cazeau, and drummer Zach Ganshirt, with guest lap steel on "Flicker" by Phil Todisco and guest vocals on "Floater" by Molly Grace Chandler.
Through The Dying Light was recorded at The Bridge Sound & Stage – formerly known as Fort Apache Studios, the site of the creation of ISIS' post-metal epic, Oceanic – with Alex Allinson handling engineering, recording, and mixing duties. The tracks were sent to Mario Quintero of NYC doomgaze act Spotlights who handled mastering at Audio//MQ. The album features artwork and a visual collaboration provided by Thibeault Landemaine and Anaïs Ferreira of the Jack Hillside Collective based in Bordeaux, France.
Zach Ganshirt offers, "Our song 'Flicker' is the perfect embodiment of what our sound has come to be with this new record. Tip toeing at times while trudging at others. We felt this track deserved a visual counterpart to further emphasize the sound and contrasts we were striving to portray. Evolution and eventual transformation."
The video for "Flicker" was directed by Eric Bluebaum, of Ohio sludge band Maharaja, who adds, "We wanted to work with the concepts of life, death, rebirth, and the different symbology we could use to express each. The character experiences dying, a spiritual realm, and an enlightened stage of existence."
Decibel writes, "Boston based instrumental/post-metal trio LESOTHO are proving they are more than a flash-in-the-pan pandemic project with their latest collection of bombastic yet ethereal cuts, Through The Dying Light."
Watch LESOTHO's "Flicker" video first at Decibel Magazine RIGHT HERE.
Through The Dying Light is out now and streaming on all platforms, with a limited cassette and new merch posting nextweek through LESOTHO's Bandcamp HERE.
Following a record release show for the album earlier this month, LESOTHO continues booking new performances throughout New England, and is planning a more widespread regional tour for this Summer.
LESOTHO Live:
5/20/2023 Sammie's Patio – Revere, MA w/ Widower, Sexless Marriage, Labor Hex, Hexx Head
"Maybe the ever-present sadness that seeps out of this music isn't so surprising, after all LESOTHO is a band born in the age of our recent global pandemic… the band likes to play with extended floating passages of chiming guitars (there are a lot of chiming guitars in this music) like icy smoke, while the drums and bass hang back, just as often the music is powerfully driven by a foundation of hard-hitting drum fills and propulsive rhythms." – Ghost Cult Magazine
"…one of the most emotional, stirring and moving post-metal albums of recent years. With just one album, it may be a bit soon to place them amongst the likes of Pijn, Caspian, and Pelican, but they're well on their way. Give it a few years and we could be looking at LESOTHO as new contenders for the post-metal crown. This is a dazzling achievement of an album. 9/10″ – Distorted Sound Magazine
"…the band has demonstrated a beautiful ability to hit heavy but also strike an uplifting positive chord. The atmosphere of the album is very warm but emits feelings of sorrow, anger and peace so never feels one dimensional. Passing so many genre familiarities without crashing their party is a wondrous achievement and Through The Dying Light is an exemplary album to bliss out to." – Echoes And Dust
"Although there is a post-hardcore edge to some of the guitars, the compositions here are much less caustic than ISIS in their Celestial and Oceanic pomp, feeling much closer to a Pelican-Russian Circles-Harakiri-For-The-Sky mash-up. And I like this a fair bit." – Angry Metal Guy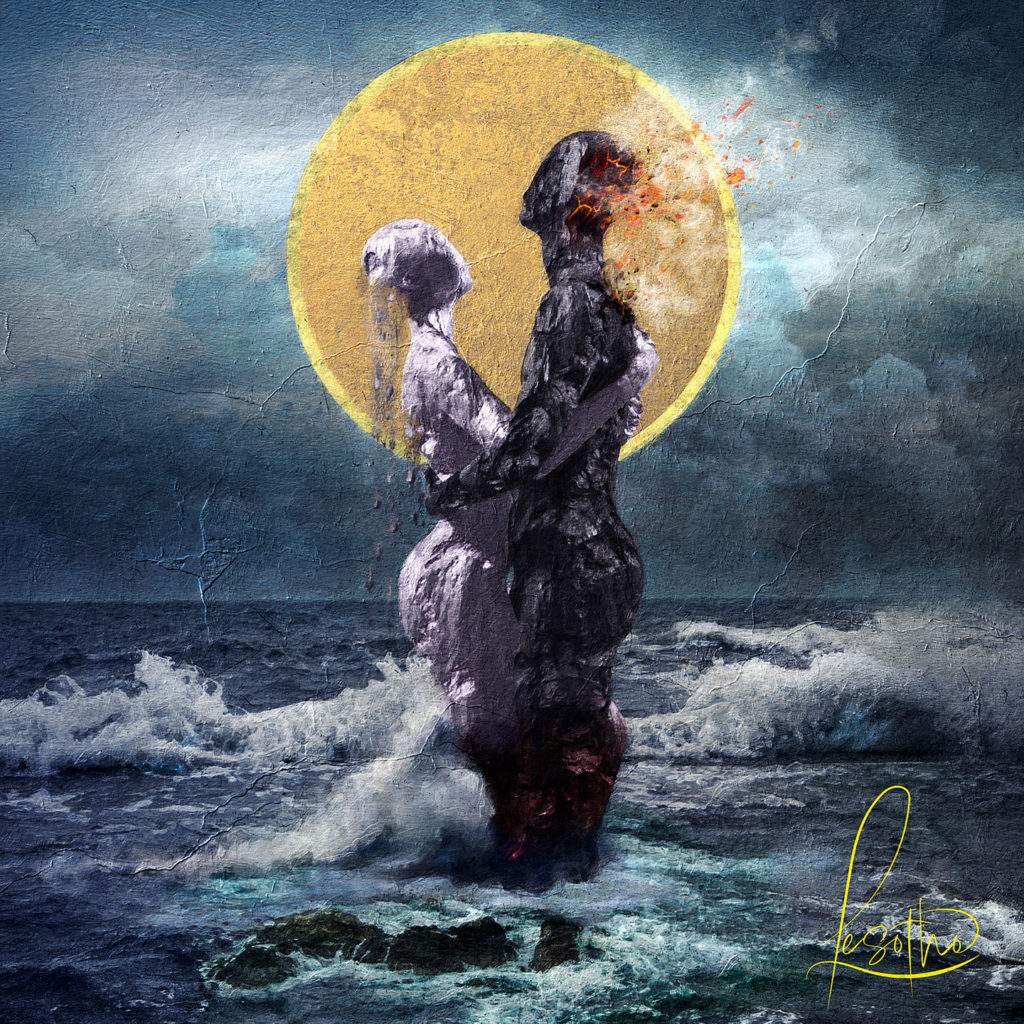 https://www.facebook.com/lesothoboston
https://www.instagram.com/lesothoboston
https://lesotho.bandcamp.com