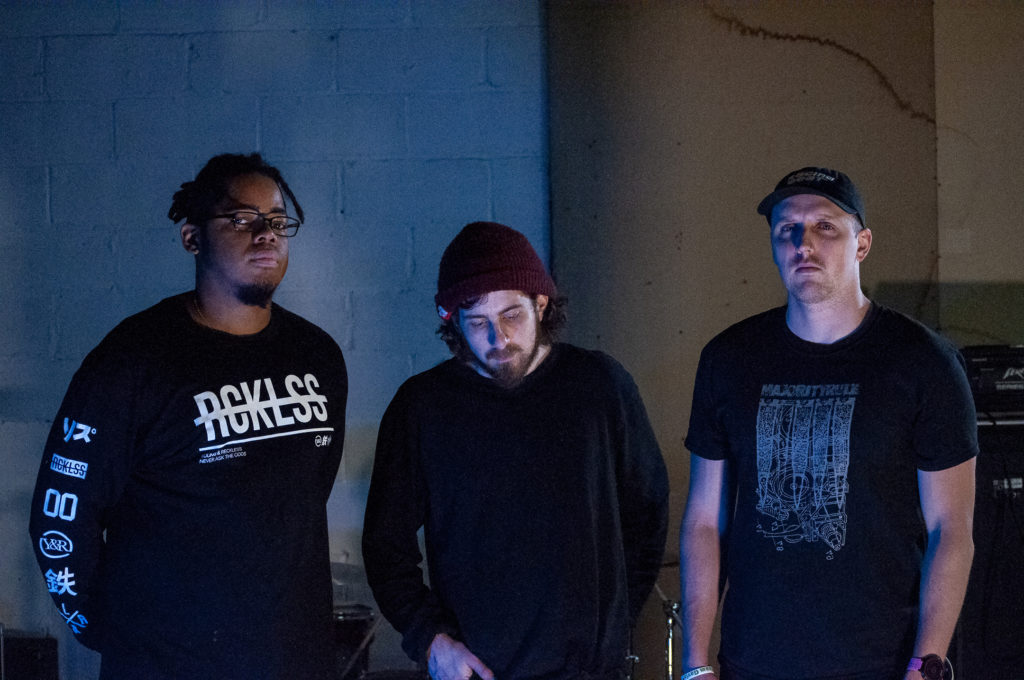 photos by Pine Street Studios
Cvlt Nation is exclusively premiering a pro in-studio live performance by Boston-based instrumental post-rock/post-metal trio LESOTHO today, just days before the band releases their Summer Wars debut EP this Friday.
LESOTHO was formed early in the 2020 quarantine, uniting guitarist Kyle Loffredo, drummer Zach Ganshirt, and bassist Cliff Cazeau. Formed during a time when many would feel isolated and separated, the members found connection and community through a mutual love for heavy and emphatic instrumental music. Not to be defined by the fallible nature of mankind and its words, LESOTHO follows the cardinal rule of metal – that there are no rules. For them, writing a massive song fueled by the raw emotion of the instruments, without a traditional verse/chorus trade-off feels natural, and their structure flows however it pleases. In the world of LESOTHO, artists as varied as Caspian, Isis, Cave In, and Black Sheep Wall swirl inside their heads, and seep into their musical ether.
Summer Wars was recorded last Fall by Alex Allinson at The Bridge Sound & Stage in Cambridge, Massachusetts, mastered by Magnus Lindberg of Cult Of Luna at VRTKL Audio/Magnus Lindberg Productions, and completed with artwork by Manol Chitadze and Benjamin Bardou. The genuine artistry behind Summer Wars is undeniable.
With Summer Wars about to see release, LESOTHO presents a special multi-camera live performance from The Bridge Sound & Stage where the record was recorded. Filmed and directed by Pine Street Studios, the set sees the band performing the entire EP, as well as a new track, "Crown Of Echoes," a song the band will include on their debut LP next year.
"It was important for us to capture our sound in a live setting against the backdrop of the pandemic and everyone being so isolated," the band offers. "Not being able to actually play a show in front of a live audience allowed us to focus on fueling the songs with more raw emotion, so we decided to strip things back in the studio and tune all the songs down a step to truly capture what we were going through emotionally at the time. Feelings of isolation, pain, frustration, but also an acceptance that because of this pandemic, this is how it is and how it's going to be for the time being at least. We hope that struggle and acceptance comes through to anyone who watches this performance."
Writes Cvlt Nation with their exclusive premiere of LESOTHO's performance, "Their music pulls me into a dreamlike state where I feel like I'm able to rest while my soul travels the timelines of all of my lives in order to remind me of my inner wisdom. There's something about these compositions that's able to break through my emotional control and trigger what I need to release. LESOTHO makes the kind of music that I can astral travel on, and while I do I remember that we're all forged in the fire, so I might as well feel the flames."
Watch LESOTHO's performance live from The Bridge Sound & Stage first at Cvlt Nation RIGHT HERE.
Summer Wars will see release across all digital platforms independently this Friday, August 20th, with a limited cassette edition by Suspended Soul Tapes And Records. Find preorders/pre-saves HERE.
Watch for more from the band to be announced following the release of the EP.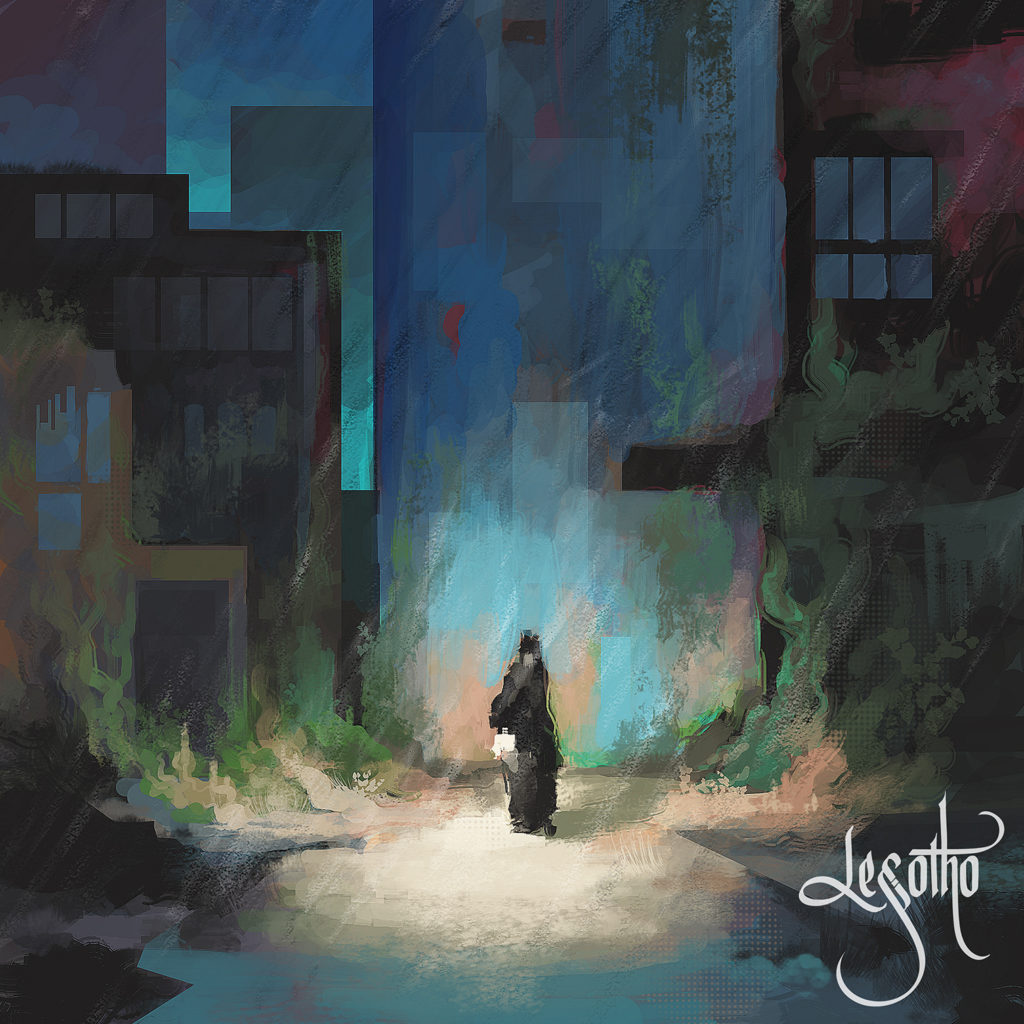 https://www.facebook.com/lesothoboston
https://www.instagram.com/lesothoboston
https://lesotho.bandcamp.com