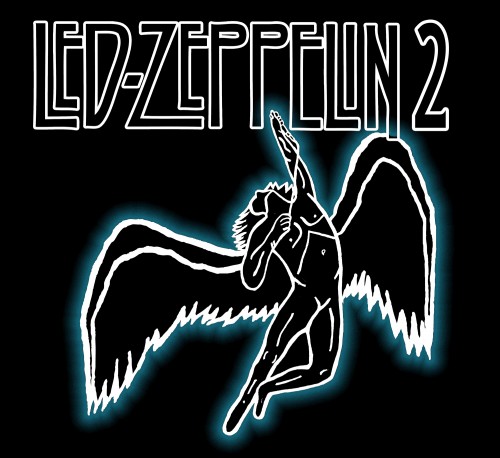 LED ZEPPELIN 2 — the ultimate Led Zeppelin tribute band fronted by Yakuza's Bruce Lamont — will embark on another round of tour dates this Friday. The short run will commence with two consecutive nights at Chicago's House Of Blues where the band will play a 1971 and 1975 Zep sets.
As an extra treat for fans, the band recorded a cover of the Yardbirds' "Happenings Ten Years Time Ago" from 1966. It's one of the few Yardbirds tunes to feature both Jimmy Page and Jeff Beck on twin lead guitars as well John Paul Jones on bass. Led Zeppelin never played this song live thus Lamont and his cohorts reworked the track LZ2 style with session bassist Scott Lucas from Local H.
Check out the tune, at THIS LOCATION. To download the track, visit the band's Facebook page and sign up for the mailing list HERE.
In addition, LED ZEPPELIN 2 will be performing live on the Mancow Show this Friday, January 13, 2012 at 9:00am EST. For more info visit: http://www.mancow.com.
LED ZEPPELIN 2 brings you the excitement of Led Zeppelin "In Concert" by re-enacting the live improvisation and onstage interaction that earned Led Zeppelin their legendary status. Rather than a "greatest hits" show, you get to experience Zeppelin as Zeppelin would have played live in front of an audience. LZ2 sold-out venues across the U.S. in 2010 and the early part of 2011 and continue to draw rave reviews for a "spot-on" Zeppelin show, playing deep cuts and classic tracks from the entire catalog, and occasionally entire Led Zeppelin performances from specific shows and sets from the band's storied history.
LED ZEPPELIN 2
01/13/2012 House of Blues – Chicago, IL "1971 Set" Tickets
01/14/2012 House of Blues – Chicago, IL "1975 Set " Tickets
01/18/2012 Brewster Ice House – Corpus Christi, TX Tickets
01/19/2012 La Zona Rosa – Austin, TX Tickets
01/21/2012 House of Blues – Houston, TX Tickets
01/22/2012 House of Blues – New Orleans, LA Tickets
01/25/2012 Masquerade – Atlanta, GA Tickets
01/26/2012 Freebird Live – Jacksonville Bearch, FL Tickets
01/27/2012 Revolution – Ft Lauderdale, FL Tickets
Led Zeppelin 2 – Happenings Ten Years Time Ago by EARSPLIT
"…the best Zep band going anywhere." – Time Out New York
"There are a lot of Zep tributes out there, but this one's our favorite, not least because its members fully immerse themselves in the musicianship and style of the four classic-rock heavyweights. That Yakuza howler Bruce Lamont does a mean Robert Plant is icing on the cake." – Time Out Chicago
"…these imitators get the Led out in a way your battered copy of Physical Graffiti never will, right down to the unearthly tones of guitarist Paul Kamp's bowed Les Paul solos. Sure, purists are still holding out for the real deal's tour, but even if that happens, it's doubtful that Robert Plant can wail the opening lines of 'Black Dog' as well as his LED ZEPPELIN 2 counterpart, Bruce Lamont," – The Onion
"The band is on its way out of the minor leagues, and is now playing bigger venues for a generation of fans too young to have ever experienced the genuine article." – The New Yorker
"…the closest thing to seeing the real Led Zeppelin." – Dallas Observer
"…such authentic raw flair, the entire crowd bought it, no questions lingering… It was nasty… hard to believe how balls-out fantastic they are." – Atlanta's Backstage Beat
"Bruce Lamont and Paul Kamp (of Yakuza and Busker Soundcheck fame, respectively) and the killer rhythm section of Ian Lee and Chris Klein bill themselves as LED ZEPPELIN 2, and they do as good a Zep as Zep ever did back in the day." – The Chicago Sun Times
http://www.ledzeppelin2.com
http://www.facebook.com/LedZeppelin2