A new precursory warning shot from LAGO's debut full-length, Tyranny, has been dispatched via MetalSucks preceding the album's official release on September 16th through Battleground Records.
The second of Tyranny's eight demoralizing blackened death metal works, "The Tyranny Of Men" erupts with the blend of classic death metal workings and blackened components that form the foundation of LAGO's demoralizing delivery. Loaded with empowering solos, potent bass runs and a voracious salvo of percussion, the guttural main vocals joined at times with a demonic cackling counterpart. MetalSucks champions the band, issuing, "LAGO know when to beat you over the head with sheer brutality, they know when to slow things down for gargantuan effect, and they know how write a real, artful guitar solo. In short, they're the perfect death metal band."
To be bludgeoned with "The Tyranny Of Men" via MetalSucks CLICK THIS.
Also hear the album's "Concede To Oblivion" previously released via No Clean Singing HERE.
LAGO recorded the blasphemous Tyranny in the Fall of 2013 by Ryan Butler at Arcane Digital Recording (Exhumed, Phobia, Landmine Marathon) and mastered in March 2014 by Dave Shirk at Sonorous Mastering (Incantation, Exhumed, Today is the Day). The album executes forty minutes of primal, pummeling death metal with a dissonant black metal edge through eight destructive tracks. Additionally, Jonny Davy from Job For A Cowboy makes a guest appearance on the track "Bring To Ruin." Battleground Records will release Tyranny on digipak CD and via digital delivery on September 16th, 2014, while Swedish label Blood Harvest Records will be handling the vinyl edition. The album will be released through iTunes, Amazon MP3, Spotify, etc. as well. Preorders are already available directly through the band; for the CD click HERE and for the digital — which includes an immediate download of the track "Concede To Oblivion" — click HERE.
Stand by for new tour actions from LAGO to be announced in addition to their hometown record release show confirmed for Saturday, September 20th.
LAGO Tyranny CD Release Show:
9/20/2014 Tempe Tavern – Phoenix, AZ w/ Sorrower, Meathook, Unholy Monarch, Cave Dweller, Deadspawn [info]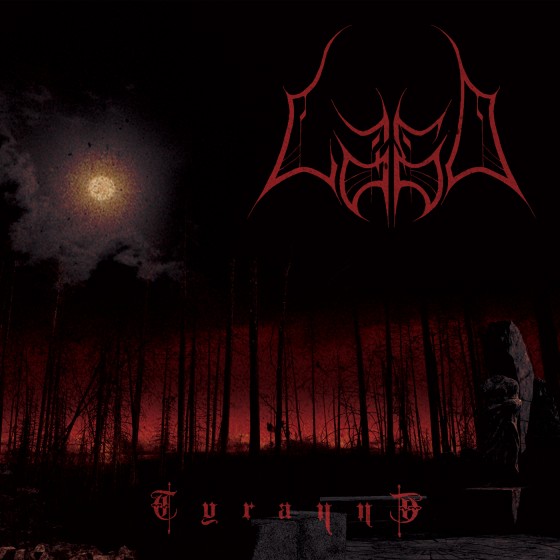 https://www.facebook.com/LagoMetal
http://www.lagometal.bandcamp.com
http://www.lagometal.bigcartel.com
https://www.facebook.com/battlegroundrecords
http://www.earsplitdistro.com