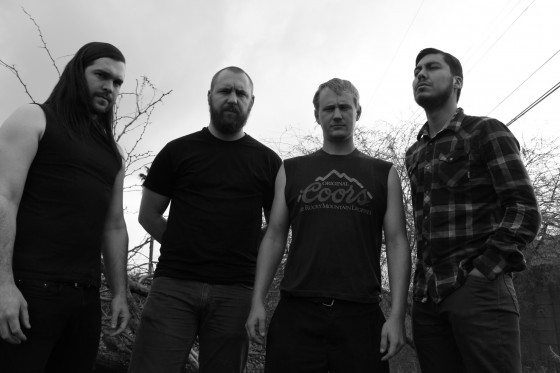 This week, seekers of no-nonsense death metal can purchase the impressive Tyranny, the new debut full-length from Phoenix, Arizona's LAGO, out now on Battleground Records.
Produced by Ryan Butler at Arcane Digital Recording (Exhumed, Phobia, Landmine Marathon) and mastered by Dave Shirk at Sonorous Mastering (Incantation, Exhumed, Today is the Day), LAGO reigns down forty minutes of primal, breakneck death metal with an ominous, blackened atmosphere, and includes a guest appearance from Jonny Davy of Job For A Cowboy. Issued Invisible Oranges, "the Phoenix quartet plays competent and well-executed death metal… Besides a blackened foray here and a chamber music segue there, they blast along like streamlined icons, strengthened by a proven Floridian flow." MetalSucks called in an equally positive write-up: "LAGO know when to beat you over the head with sheer brutality, they know when to slow things down for gargantuan effect, and they know how write a real, artful guitar solo. In short, they're the perfect death metal band." Headbang Or GTFO gave the record a 5/5, issuing, "Tyranny is a modern day death metal masterpiece, that features some of the best things to happen to the genre but keeping it simple and relatively grim. And No Clean Singing called Tyranny, "…top-shelf death metal, like some hellish blackened offspring of early Morbid Angel and Disma, fully armed with an arsenal of impressive technical chops and infectious hooks…Tyranny has vaulted onto our list of highly anticipated 2014 albums."
Tyranny is out now on digipak CD available HERE, and available on all major digital platforms including Bandcamp HERE. Sweden's Blood Harvest Records will release the vinyl version shortly.
LAGO's official release show for the album will incinerate Tempe this Saturday, September 20th, the show also including Sorrower, Meathook, Unholy Monarch, Cave Dweller and Deadspawn. Stand by for new announcements on live actions as LAGO continues to march onward in support of their new works.
LAGO Tyranny Record Release Show:
9/20/2014 Tempe Tavern – Tempe, AZ w/ Sorrower, Meathook, Unholy Monarch, Cave Dweller, Deadspawn [info]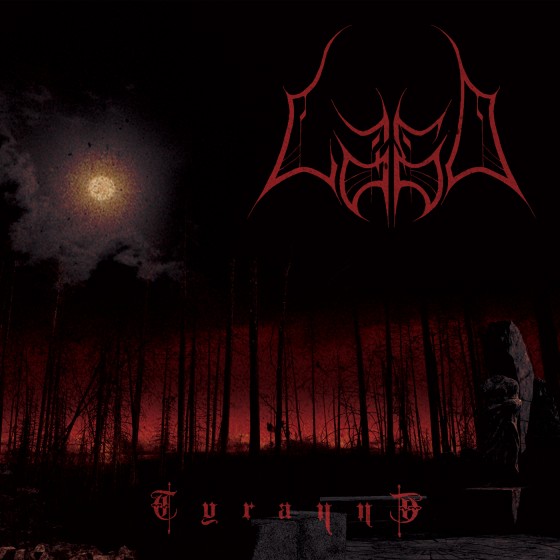 https://www.facebook.com/LagoMetal
http://www.lagometal.bandcamp.com
http://www.lagometal.bigcartel.com
https://www.facebook.com/battlegroundrecords
http://www.earsplitdistro.com