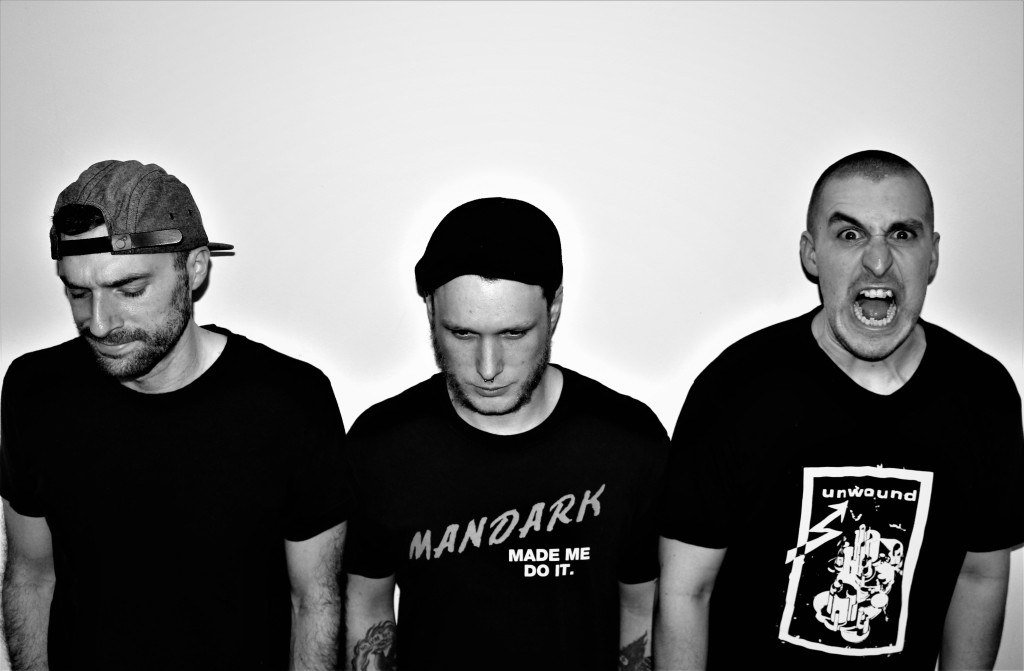 Nefarious Industries presents the eponymous debut by upstate New York-based trio LACES OUT, having released the five-song digital EP and two-song super-limited vinyl versions of the record at the end of July. The band and label got together to stuff the records this week, in advance of the band's local show on Sunday celebrating the EP's release.
Check out the stuffing party clip HERE, and hear the entire Laces Out EP HERE.
The limited edition two-song lathe-cut 7″ version of Laces Out limited to 50 hand-numbered copies and additional LACES OUT and related merch is available Nefarious Industries HERE.
Anybody in the area should see LACES OUT at their all-ages matinee show celebrating the EP's release this Sunday, August 20th in Beacon, New York, the band's last show of the season. Additional tour dates for later this year will be announced in the weeks ahead.
LACES OUT Live:
8/20/2017 The Platform – Beacon, NY w/ I Can Dream, Just, Valatie Kills *matinee [info]
LACES OUT sounds like licking dirt with tiny granules of sugar scattered throughout. Merging punk, indie, grunge, and noise rock elements through a surge of heartfelt songwriting, listeners can expect trace elements of Fugazi, Unwound, At The Drive In, Jesus Lizard, Pissed Jeans, BVS, Young Widows, Drive Like Jehu, and Nirvana in their songs. Dynamics and angular progression drive their sound, which is heavily influenced by noise from the '90s. Laces Out was recorded live at Boom Stick Recording in Monroe, New York, engineered by Jeff Rendano, produced by Rendano and the band, mastered at Nada Studios by Eric Costello, and finished with artwork by Joe Hallmark.
Decibel stated, "The members of LACES OUT have been playing music together for more than a decade, so they presented themselves a unique challenge: write a whole EP, in order, without trashing any songs. The end result is a cohesive and fluid EP that takes influence from a host of bands like Nirvana, Fugazi, At The Drive In and Jesus Lizard but has its own sound still." Metal Trenches' review includes, "LACES OUT oozes aesthetic of the days when alternative radio reigned supreme and MTV actually played edgy music videos instead of reality garbage… I am immediately thinking of Fugazi."
https://www.facebook.com/lacesouttheband
https://www.instagram.com/lacesouttheband
http://nefariousindustries.com
http://www.facebook.com/NefariousIndustries
http://www.twitter.com/NefariousInd