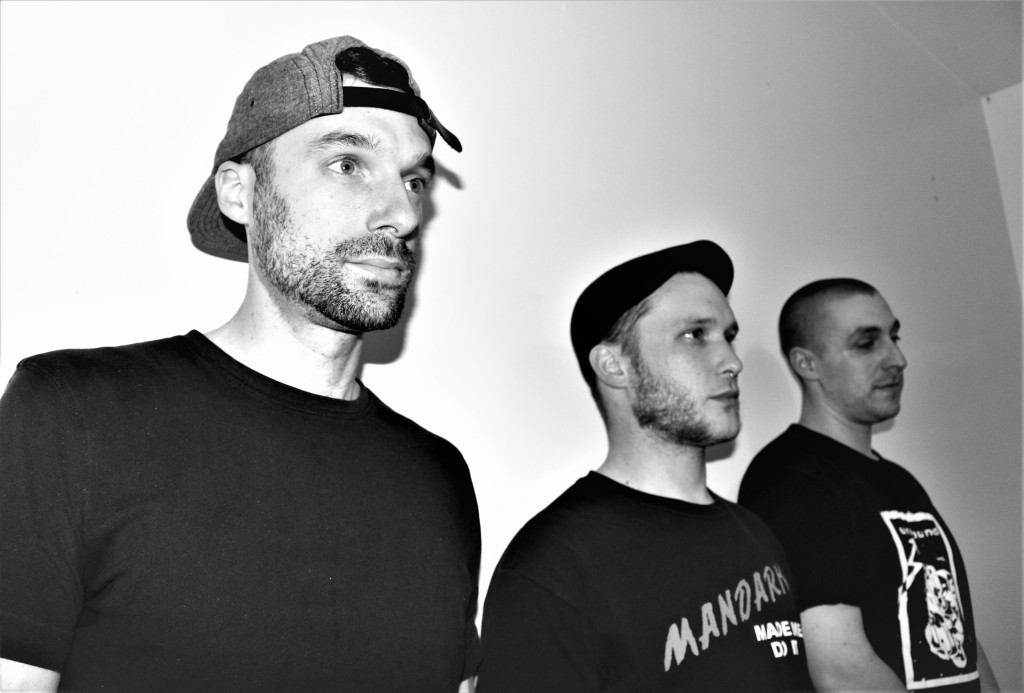 [photo by Steve Veyga]
As Nefarious Industries prepares the eponymous debut EP by upstate New York act LACES OUT for July release, the lead track "Will To Become" has been premiered at New Noise Magazine. The label has also posted preorders for the full five-dong digital release of Laces Out, as well as the limited two-song 7″.
The band offers with the new song, "We had a lot of fun writing out our frustrations in this song, so go bang you head on something while listening, and get yours out too!"
Stream and share "Will To Become" by LACES OUT at THIS LOCATION.
Laces Out was recorded live at Boom Stick Recording in Monroe, New York, engineered by Jeff Rendano, produced by Rendano and the band, mastered at Nada Studios by Eric Costello, and finished with artwork by Joe Hallmark.
Nefarious Industries will issue the EP on July 28th, on all digital platforms as well as a special edition 7″ featuring the songs "Will To Become" and "Under The Cover" limited to 50 copies. Find preorder options including limited bundles and more RIGHT HERE.
Additional audio samples and tour dates from LACES OUT will be announced in the coming days.
LACES OUT sounds like licking dirt with tiny granules of sugar scattered throughout. Hailing from Orange County, New York, the band features members of Warwick-based post-punk quintet Pigeon, as well as acts Mandark, Veneer, and others. Drummer Steve Delucia and guitarist Ed Ciarfella have been playing together in various projects for nearly fourteen years. Longtime friend and local scene veteran Ray Wasnieski joined the duo in Pigeon, and continued onward with them in LACES OUT. Dynamics and angular progression drive their sound, which is heavily influenced by noise from the '90s. Listeners can expect trace elements of Fugazi, Unwound, At The Drive In, Jesus Lizard, Pissed Jeans, BVS, Young Widows, Drive Like Jehu, and Nirvana from their songs.
https://www.facebook.com/lacesouttheband
https://www.instagram.com/lacesouttheband
http://nefariousindustries.com
http://www.facebook.com/NefariousIndustries
http://www.twitter.com/NefariousInd