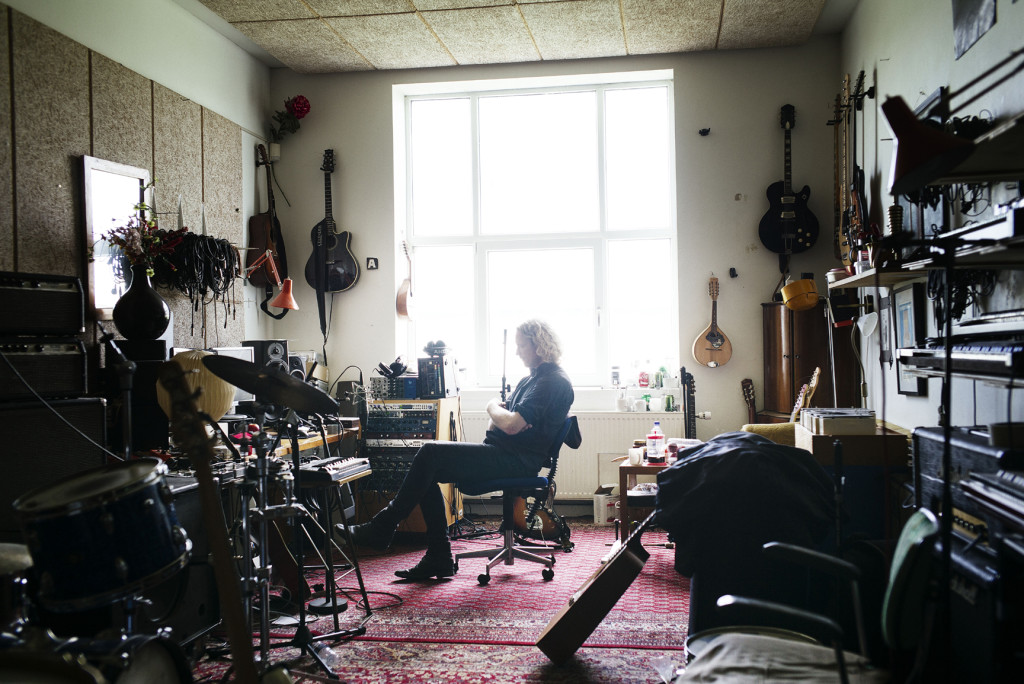 [photo by Asbjørn Sand]
Germany's Exile On Mainstream this week proudly releases the brilliant sophomore solo album from Danish soloist, KRISTIAN HARTING, the man's exploratory Summer Of Crush. In celebration of its unveiling, the record is now playing in its entirety through The Obelisk.
"Almost on a per-song basis, Summer Of Crush presents its audience with a lesson in how to capture scope within a solo performance," issues the write-up of the charismatic artist's latest works. After breaking down the album track-by-track in awesome depth, the review concludes, "it's such a quick listen front-to-back and that even its longest cut is well under five minutes, and a listener could hardly accuse Harting of being pretentious. Rather, Summer Of Crush arrives as the product of a genuinely open, individual creative process, and one that only seems geared toward growth. It is an even more satisfying experience on repeat visits."
Explore the drifting ways of KRISTIAN HARTING's Summer Of Crush through The Obelisk RIGHT HERE.
HARTING's roaming "Temporary Rooms" video is also playing at THIS LOCATION.
Summer Of Crush is out this week through Exile on Mainstream on CD, LP and digital platforms; physical orders can be placed HERE.
Following two prominent Matthew E. White performances which KRISTIAN HARTING was handpicked by by the artist as direct support for, this Saturday, October 31st the artist will play his own record release show for Summer Of Crush in Copenhagen. Additional performances and tour dates will be announced in the near future.
KRISTIAN HARTING Live:
10/31/2015 100 Blomster – Copenhagen, DK *Summer Of Crush release show
While wholly cathartic and calming, there is an underlying sadness and tension to the works of Danish singer/songwriter KRISTIAN HARTING; as one is serenaded by his unique musical compositions and magnetic vocals, a harrowing sense of misfortune seems continuously at hand. Expanding on the ethereal songwriting deeply inspired by Western lo-fi pop, Mali blues and avant-garde folk founded on his 2014-released debut solo LP, Float, on Summer Of Crush, KRISTIAN HARTING channels his thoughts through a self-described, "Motown meets metal meets Morricone" songwriting process. Armed with his guitars, loop pedals, a foot-operated synth and analogue electronics, the artist wrote, performed and recorded all twelve new tracks on his own. Recalibrating his works towards a more pop-orientated approach, the resulting album oscillates between melancholic dreamscapes, swells of articulate outpourings and synth-laden shamanic dance tracks.
http://www.facebook.com/kristian.harting
http://www.mainstreamrecords.de