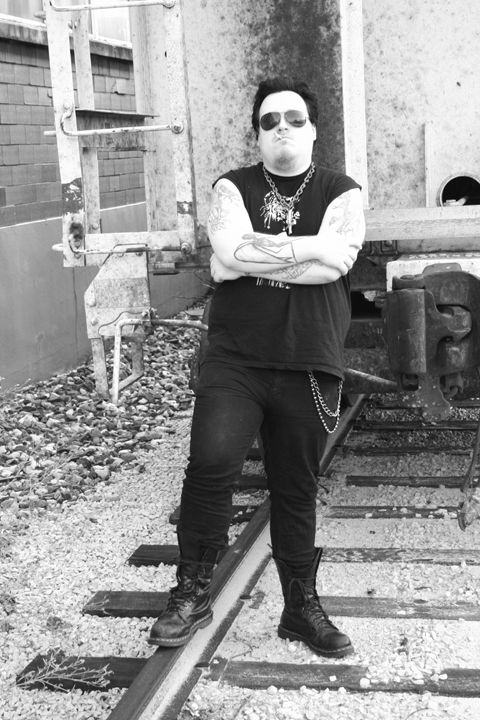 New Jersey henchmen KRIEG embark on their East Coast Quietly Isolated mini-tour with labelmates WOE today, celebrating a four-show romp through the region in support of their new/upcoming Candlelight debuts. The festivities kick off with a free show in Philly tonight, before attacking Providence, New York City and Boston over the next four days, including a Haunting The Chapel/BrooklynVegan-hosted show in Brooklyn this Saturday, where the doors open will open at 11:59 to mark the transition from Mischief Night to Halloween…
KRIEG/WOE Quietly Isolated East Coast Mini-Tour:
10/28/2010 Kung Fu Necktie – Philadelphia, PA
10/29/2010 Machines With Magnets – Pawtucket, RI
10/30/2010 Knitting Factory – Brooklyn, NY
10/31/2010 Ralph's – Worcester, MA
KRIEG's The Isolationist was only released into the general population this week, officially marking the sixth official full-length from the notorious USBM unit. The first full-length release since 2006's heralded Blue Miasma, the material on The Isolationist supersedes anything KRIEG has accomplished to date, the twisted talents of curator N. Imperial showcased through incarnate knowledge of classic US Black Metal torment and molesting it with his own unique visionary insanity. Surrounded by a hand-picked cast of assassins for the recording of the album — including guitarist Joseph Van Fossen (Noctuary), bassist Wrest (Leviathan), and drummer Chris Grigg (Woe), and recorded/produced by Sanford Parker (Nachtmystium, Pelican, Yakuza) — Imperial has crafted an album that has reaped rave reviews from diehards and critics worldwide, and set a new standard for KRIEG as a whole.
"…a diverse album complete with cavernous tribal instrumentals, black 'n' roll booziness, unexpectedly fragile/expansive ambient details, and some full-on hooks…" – Stereogum
"…a fucking gem of an album – what it presents as evil, creepy and terrifying, it matches with well-crafted musical diversity. 8/10" – Decibel
"The Isolationist sounds like a cry for help and a defiant declaration of independence. He doesn't say he is depressed or in pain as much as he makes you feel each turbulent emotion and troubling thought. 4.5/5" – About.com
"As one of the longer running American Black Metal acts, Krieg has put out the blueprint for a new era of darkness while clearly showing his influences from past acts. Amazing record. 4.75/5" – Stereokiller
Plans of more stateside touring, as well as much more news from both KRIEG and WOE are in the planning stages. For live coverage or interviews, review copies, or more info on either band, contact your local Earsplit devil.
http://www.myspace.com/officialkrieg
http://www.candlelightrecordsusa.com
http://www.myspace.com/candlelightrecordsusa